Entering Les Roches means you become a part of a worldwide community. Here at Les Roches, we believe in incorporating hands-on learning, fascinating internships, informative industry visits, and cutting-edge hospitality knowledge with a traditional Swiss hospitality education model.
In this guide I will tell you about my daily routine in one of the most stunning locations, combined with excellent education and a beautiful, diverse community – Les Roches, Crans-Montana.
My name is Oishika Pal and I am a current Bachelor student heading towards my final semester.
My days are jam-packed with academic work and extracurricular activities because I am in my sixth semester (BBA6) and an active part of the community. To elaborate, BBA6 is one of the most cognitively demanding semesters, but it is also one of the most important moments in one's life. We have classes like Data Analytics for Company Optimization, Hospitality in Financial Management, Revenue Management, Business and Academic Research Methodologies, Customer Relationship Management, Models for Problem Solving and Decision-Making, and an elective, which for me is Culture. To add to that, I will undoubtedly agree that each class I have this semester is unquestionably teaching me and assisting me in being more prepared for the real world.
"I understand that to study hard and being away from home can be daunting and overwhelming, but that is when we all learn the most and are pushed to our fulfil potential."
A lot of you must be wondering what my day looks like – well, it's something like the following:
As I have morning classes my day usually starts at around 8:30AM with either a single lesson class or a double lesson. I finish most of my classes by 1:00PM every day because I only have one to three classes per day, which to me is perfect as I am a morning person and use my time later in the day to complete any assignments for the next day, or work on personal affairs.
After classes I usually go to Market Place with my friends or classmates to get a buffet style lunch, which is very fascinating as it is a multicuisine restaurant. Hence, you have the 'create your own salad', sushi, soup, chicken or beef curry, rice, and many more delicious meals to have a proper lunch. Fun fact, the food is different every day!
Afterwards, I usually will spend some time in the main building, meet with a few people and get some work done. I personally feel I am the most productive when I am in the main building, and that makes me feel really good and less stressed.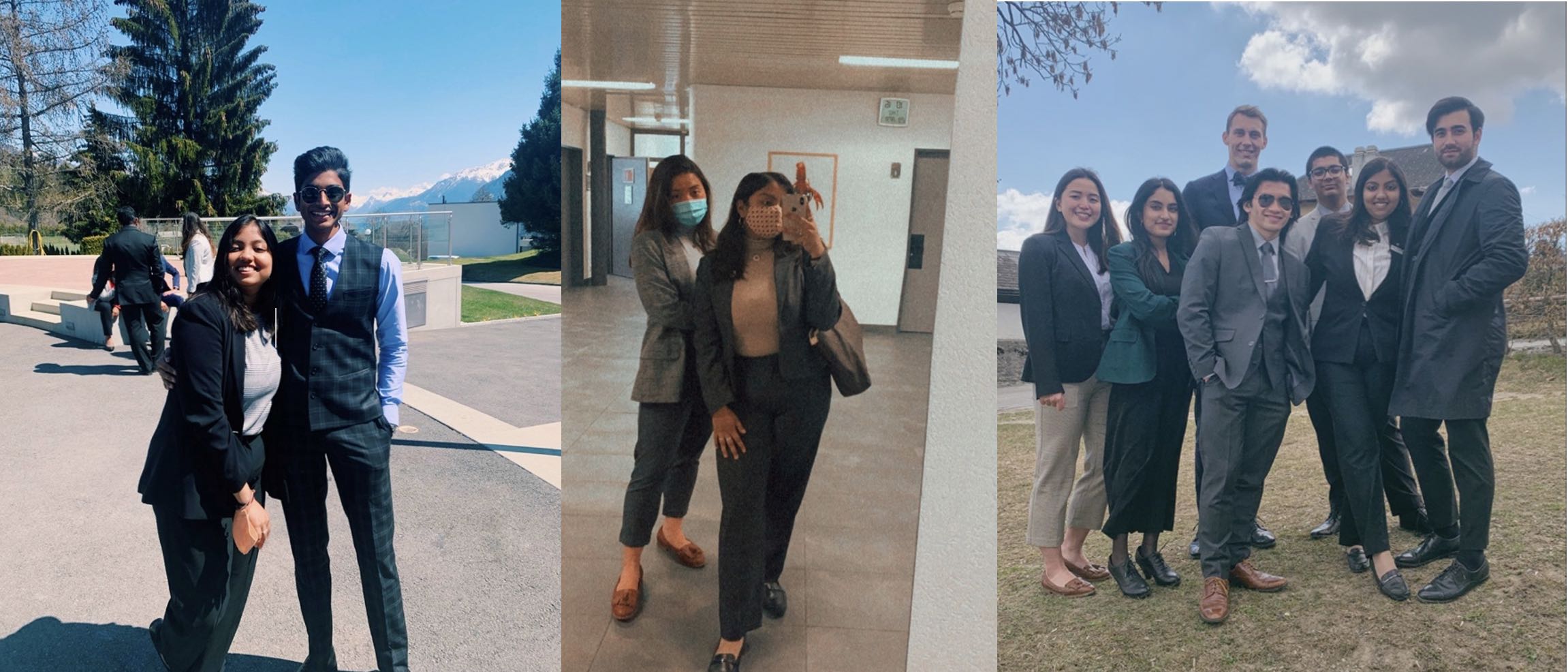 Later in the evening I will work on my projects related to my extra-curricular activities, as I am an executive member of the Culinary Club and part of the communication team of the Student Governance Association. There is never really a free-time, as when one project finishes the other one starts, which is good because it prepares you for your future work environment.
Around 6:15PM, my friends and I will go pick up dinner and have it at one of our houses. Relax a bit together, spend some quality time with each other and if we are all very energetic, sometimes, we end up going for a walk nearby enjoying the view and fabulous sunsets.

Around 10:00PM I'll return home, call my family for a while, have some me time, write down any crucial things for the next day, such as meetings or questions to ask in a specific class, watch a couple of episodes of a show, and simply wind down before going to bed.
Yes, being a student at Les Roches is a huge accomplishment in and of itself. However, I understand that to study hard and being away from home can be daunting and overwhelming, but that is when we all learn the most and are pushed to our fulfil potential. As a result, we come into this place as fresh high school graduates and leave as ambitious professionals stepping into the industry.
If you've enjoyed this article, check out the following: