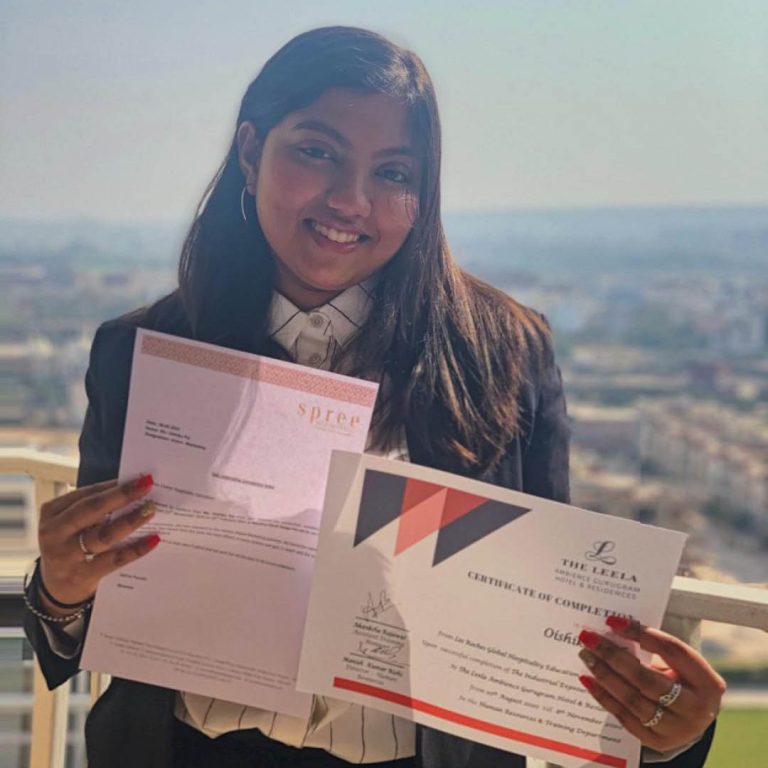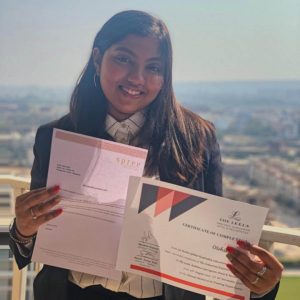 Here's the third and final part of our mini-series in which Bachelor students tell us about their remote internship experiences. It stars Oishika Pal, who used a switch of internship to immerse herself in the world of marketing…
Oishika Pal
Nationality: Indian
Internship: Spree Designs
Mine is a tale of two internships. I actually started working in the HR department for a hotel in Delhi-NCR, but when the pandemic hit I became worried about the risk of getting Covid-19 and what effect that might have on both myself and my family – particularly my elderly relatives. 
So, with the help of the careers team at Les Roches, I managed to leave the internship with the aim of finding something else that would have a lower risk of getting infected. That was when a Les Roches alumni got in touch about a position in digital marketing for an events and floral design company called Spree Designs. 
This was exactly the sort of position I was looking for, since I'd become interested in marketing after working with the marketing department of my first internship employer. My role for Spree Designs included handling social media, curating a Facebook page and dealing with online requests and enquiries.
"The most important thing this whole experience has taught me is the value of communication."
So that's what I did throughout my remote internship, which I worked from my parents' home. I've never been to the office or seen any of my colleagues face-to-face, but of course we spoke to each other all the time, using social media, email or the other digital tools that become popular during this time.
I worked most closely with a marketing consultant, and she was very tough on me! But that was a great learning experience, because it's how the real world works – people will be tough on you and you need to get used to it. When my internship was finishing she made the effort to call me up and she commended me for my patience as someone so young. That was really nice – my parents couldn't believe she was talking about the same person!!
The most important thing this whole experience has taught me is the value of communication. This was probably something I was not so good at before; I was a little afraid to approach people if I didn't know something. But now after working with this team I know that it's OK if you don't know the answer to something, you just have to communicate and people will support you.
And advice to others? I would just say 'go with the flow'. (https://www.plu68.com/) Don't put too much pressure on yourself. It becomes easier when you have a supportive team, and I had exactly that. Though we had our ups and downs, I was treated as an equal and given the liberty to show my creativity. I am beyond thankful for coming across Spree and getting the opportunity to grow professionally, as well as personally.