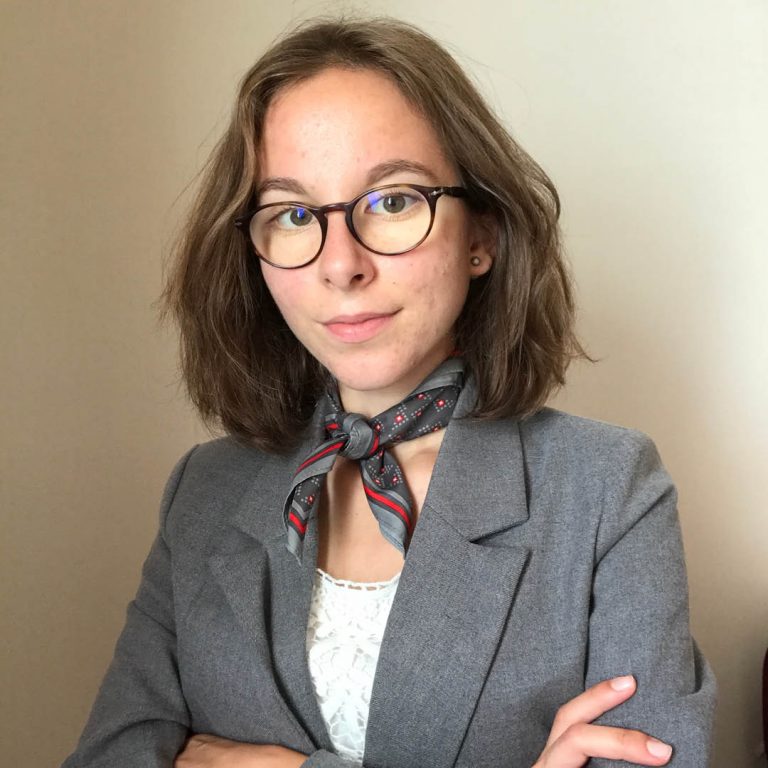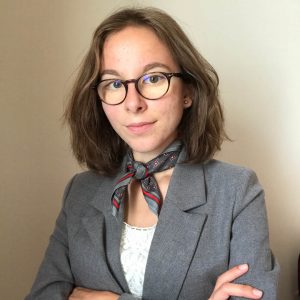 We asked three Bachelor students to tell us about their remote internship experiences: what they enjoyed, what they found challenging, and what they learned along the way. Yesterday we heard from Rhett Cai. Today we have part 2, starring Emanuela Bego…
Emanuela Bego
Nationality: Italian
Internship: The Fixer Lifestyle Group
Thinking back to summer 2020 it was a chaotic time and a real rollercoaster of emotions for me. The joy of finally being able to put my knowledge to work, followed by the frustration of opportunities drying up, or even worse not being able to travel to the location of the internship due to pandemic travel restrictions. I wasn't sure if a remote position would be considered a legitimate internship. How would it even work?
However, the school assured me that a remote internship would count, and that they were there to support me. That gave me a feeling of security which I valued immensely in what was a year full of uncertainty. 
And so I signed my contract to work for The Fixer Lifestyle Group, which is a luxury lifestyle management & concierge company that serves high net worth (HNW) and ultra-high net worth (UHNW) individuals. I was attracted to the company even just surfing through their website, due to its exclusivity and the services it provides. They fulfil the role of personal assistant, but as a company. Think Anne Hathaway in the movie The Devil Wears Prada, although our clients are much nicer (if just as demanding!).
As Admin Intern, some of my day-to-day responsibilities include: responding to supplier queries and contacting them for client requests; creating itineraries; responding to client queries of any kind, from VIP tickets to cricket matches to lunches with CEOs; attending meetings and webinars with suppliers; and the job that satisfied me the most: being the executive assistant to my director, Kimberley.
Onboarding to my remote role was quite smooth – a few video calls and I knew how to use every system. The learning and updating of the systems we use is ongoing, though. It helps that The Fixer is no stranger to remote working. In fact, before the pandemic the office was only used twice a week. I was absolutely fascinated by how many systems exist to make working from home easier. Until last year, this to me was what the future of employment looked like; now I realize it's the present – if not the past, considering The Fixer has been around for 15 years now! 
"I am much like The Fixer's clients – constantly on the lookout for movement – so this remote opportunity was just ideal for me."
Also, the kind of service we provide requires connections with all corners of the world, so having a centralized office isn't that necessary. As it happens, I personally switched countries three times during my internship: I started at my grandparents' house in Minsk, Belarus; then moved to my grandma's house in Asti, Italy, where I spent most of the experience for reasons of travel restrictions and job necessities. Finally I ended up in Moscow, Russia, where my parents now live. I am much like The Fixer's clients – constantly on the lookout for movement – so this remote opportunity was just ideal for me.
What are my most important learnings? Two, actually. First, the person who supervises you, whether director, superior or whatever, they are what makes your job. It's not the tasks you do but who asks you to do them. What my Les Roches faculty Mr. Alexandre Gamberoni taught me in semester 4 about a good leader is the exact image of my director, Kimberley. Her attitude, her aura, her actions, even the tone of her voice made me willing to do whatever!  
I have really enjoyed going to work here. Every day at work has been a supportive and positive development and learning experience for me as a human being. I'm respected and trusted at my work – I wish that to anyone, and to myself in my future employments.  
Second, I have understood that my lifetime goal of waking up and being happy to go to work is not just a dream but it's reality and people live it. I know that because I live it! Now I know what I need to be on the lookout for in my career.