Are you a food lover? Then this mini blog series is for you! Les Roches Student Ambassador Alysia Liveras shares all of her favourite restaurants across Switzerland, and this second article is all about her recommendations in Zurich, Bern and other lovely restaurants in the German part of Switzerland.
Zurich is foodie heaven for tourists in Switzerland! It has everything from vegan dessert shops to bubble tea and every cuisine you can think of.
I will just recommend a few of the multitude of places that I have enjoyed eating at in this vibrant city!
Babus Bakery 
Situated in the heart of Zurich, this fantastic café is perfect for breakfast, brunch, lunch and an afternoon snack. It is a cosy restaurant with many different options, from pumpkin pie and freshly brewed coffee, to omelettes and bagels. This is a great place to visit as it is super aesthetic, each cake is decorated to perfection and all dishes are served on floral chinaware. I love this place!
Miki
Miki is an authentic ramen shop with a variety of Japanese signatures, such as flavoursome gyoza and a plethora of different ramens to choose from! My favourite is the spicy Tonkotsu, the aroma and taste transport you to a ramen joint in one of Tokyo's famous food markets. You 'SLURPainly' must go if you are a ramen lover like myself!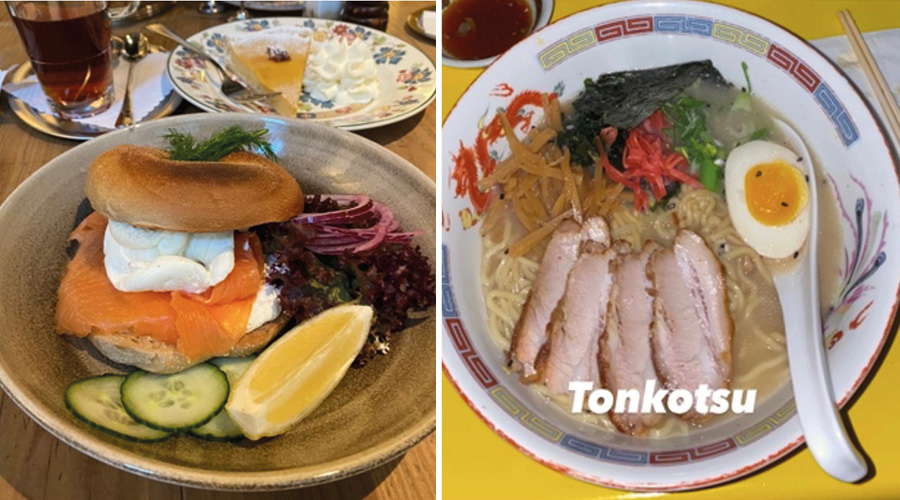 Gelateria di Berna
If you love gelato as much as I do, then this place is worth a visit. There are so many different flavours to choose from and even vegan options too. The ice cream and sorbet tastes as good as ones you could find in Italy!
Cantinetta Antinori
In the back streets of the shopping road of Zurich (Bahnhofstrasse), you will find this delightful Italian restaurant. It first opened in 1994 and has been thriving ever since. The menu offers a selection of Tuscan specialties prepared with fresh, simple ingredients respectful of culinary traditions. It is the first of its chain to be opened outside of Italy and has sister restaurants in places such as Florence. The menu is too good, I would recommend you try everything on it! The garlic prawns, truffle pasta and tiramisu are some of my top orders when eating here. I think what draws most attention to this place is its bright green coloured building and decadent plating, the food does not just taste good, it looks good in an Instagram picture too!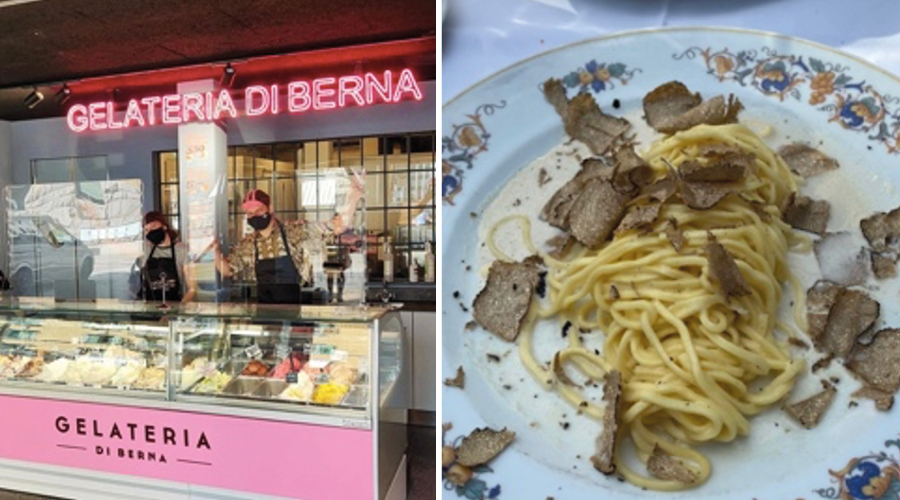 GLOBUS Food Hall Bellevue 
This stylish foodhall and deli can be found in other cities such as Geneva and Bern, but this one always has such a bustling atmosphere and is packed out with people eating outside or taking food away. They have a selection of foods from around the world to choose from and it really is a heaven to enter and see such nicely presented stalls of different cuisines. Trust me, the hardest part is choosing out of everything what you are going to eat!
Heading southwest from Zurich, to Bern, I am yet to explore more restaurants in the Swiss capital, but the few I have tried were highly commendable.
Kornhauskeller 
The Kornhauskeller – or the "Chübu", as it is affectionately called by the true Bernese. It is one of the most visited landmarks of the city. The historical significance of the hall creates an impressive atmosphere, accompanied by the Bernese menu to create a traditional swiss experience. I recommend you try the rösti.
Nooch Asian Kitchen 
A less fancy option in Bern would be Nooch, it is a chain restaurant, with eateries around Switzerland and Europe. Nooch is an Asian restaurant with fresh noodles, rice and soup dishes as well as curries from Thailand, Vietnam, Malaysia and India. It has something for everyone on its large but moreish menu.
Switzerland is home to some of the most luxurious hotels with food fit for a king! These are some of my favourites.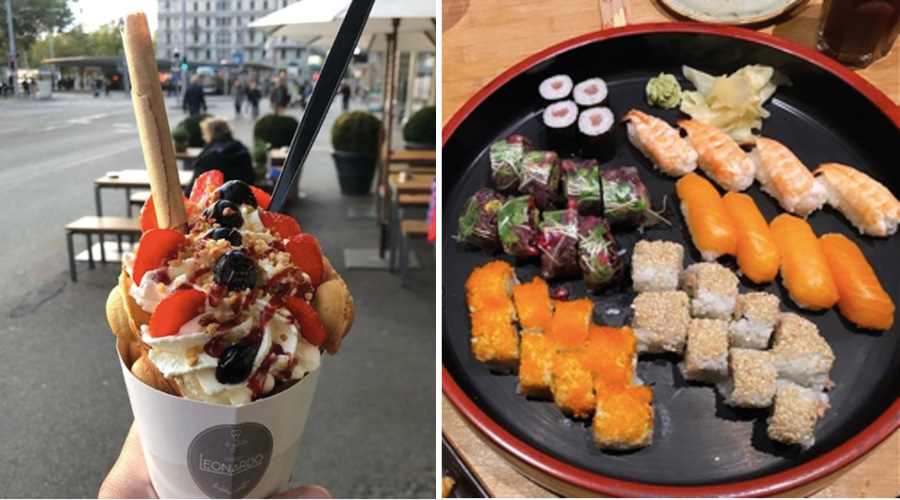 The Chedi, Andermatt
The Restaurant: With stylish open studio kitchens showcasing both Asian and European flare, as well as the five-metre-high cheese and wine cellars, this restaurant is somewhat extraordinary. 
Bürgenstock Resort, Lake Lucerne
Oak Grill: centred around an alpine grill, this restaurant cooks up some of the tastiest beef and lobster. It is sure to be a feast when you dine here.
Once again, I hope this blog made your mouth water, for more global restaurant recommendations please follow my Instagram: @thefabulisfoodie.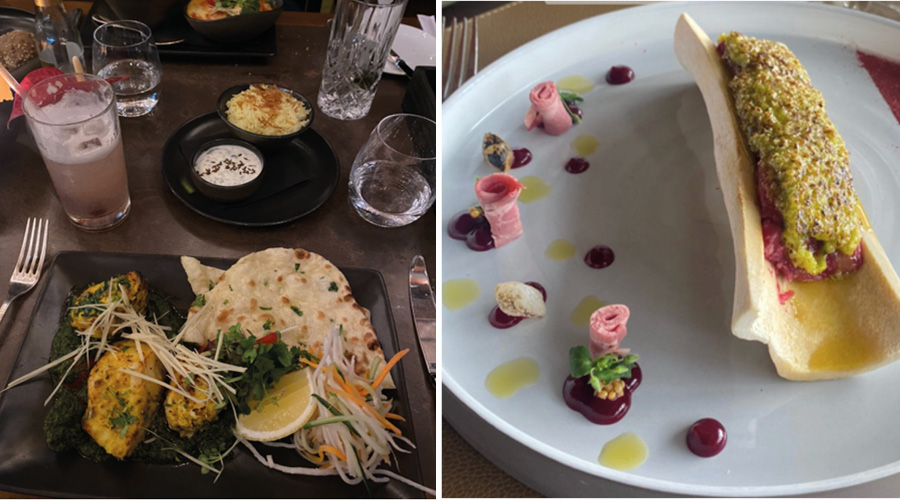 Related Articles: