What's happening outside the classrooms this semester on Crans-Montana campus? Tom Van der Meij, Sports and Leisure Coordinator, has all the answers…
With the summer vibes still pumping through our veins, smiling faces from returning students that are happy to be back – and new students who are excited to be here – we have officially started the new semester at Les Roches Crans-Montana!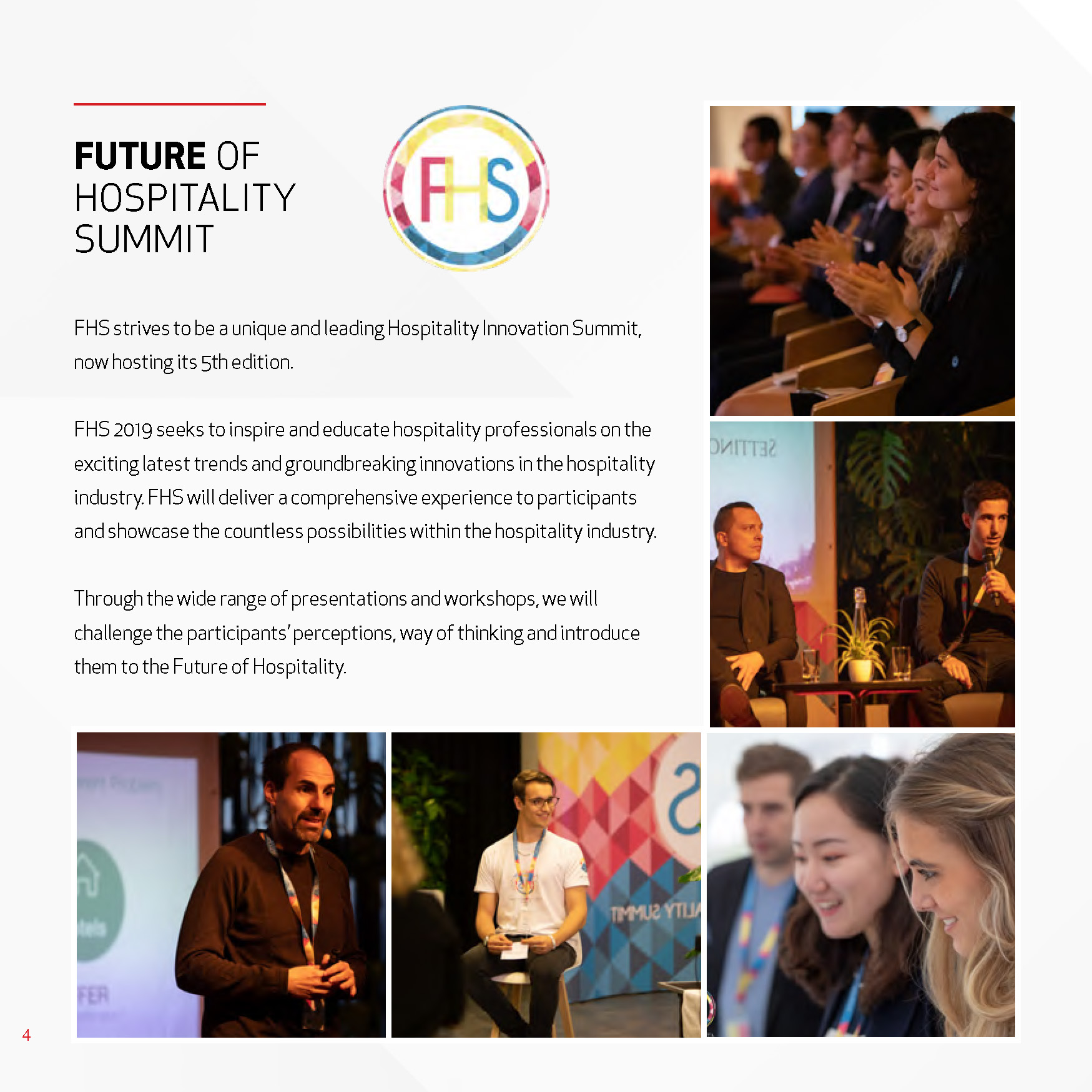 Fresher's Day, which is an introduction to clubs and societies here on campus, was already a great success. We had students promoting their biggest upcoming event, which is called The Future of Hospitality Summit. This will be held on the 18th-20th of October and is truly one of the high points of the semester.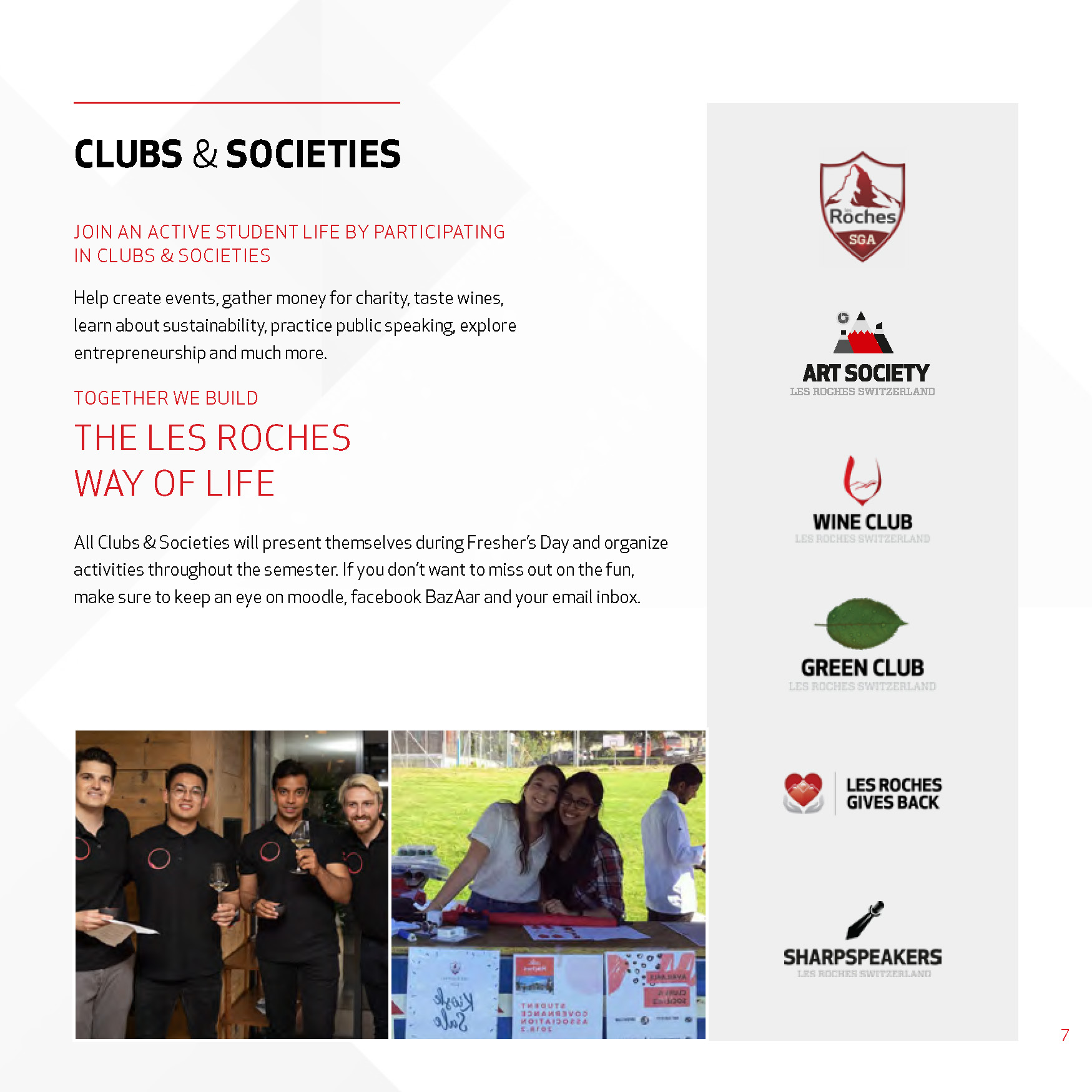 All the various student clubs (see above) recruited more than enough members and participants, while students and staff enjoyed the sunshine and amazing street food created by our newly-established Culinary Club. It made for a perfect day.
Student favorites old and new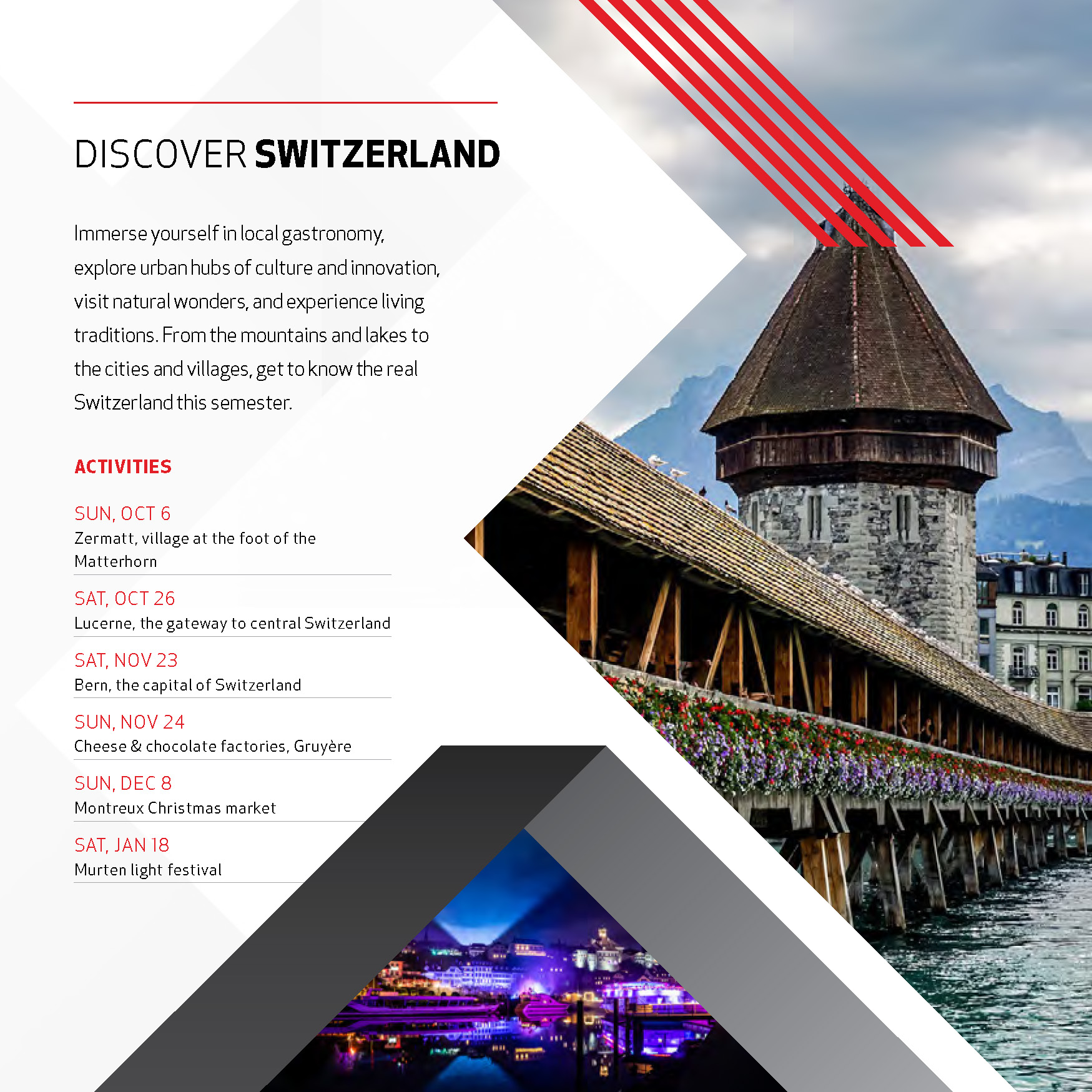 Every semester we propose a good selection of recurring activities, including always-popular ones such as visits to Bern, Lucerne and Milan. I reckon that the special Halloween trip to Europa Park, including entry to the famous Horror Night event, will for sure be one of the favorite trips for some of our students.
I have added a new favorite trip to my personal list – something that makes a change from the 'classic' city trip. Due to the success and the demand from students to have this as a recurring activity, we are now proposing a visit to beautiful Lake Maggiore every semester. If you have never been to Lake Maggiore, then this destination should definitely be on your bucket list while staying here at Les Roches. 
Bella Maggiore!
On our Maggiore trip, we will visit three islands by boat, setting out from Baveno. First up is Isola Madre, which has a history dating from the 9th century and is notable for its beautiful garden and house. This will be our first stop during the day, and from there we will make our way by boat to Isola Pescatore, which means 'fisherman's island'. On this picturesque island, we will have the chance to enjoy a fantastic Italian lunch and ice cream. 
It could be said that the last island is the most impressive of the three. The centerpiece of Isola Bella is a well-preserved castle dating back to the 16th century, which also boasts an impressive Italianate garden. It is simply an amazing place to visit and no wonder this trip has quickly become so popular at Les Roches.
Alongside all our trips and leisure activities we have a host of different sporting activities throughout the semester. On campus we will have a basketball and football tournament, followed by matches off campus for these sports plus others including volleyball and rugby. 
This year we introduced some outdoor boot camps; and as per usual students can also opt for wellbeing-focused activities such as Yoga and Pilates. On a more individual level, they can use our well-equipped fitness center to stay fit and healthy.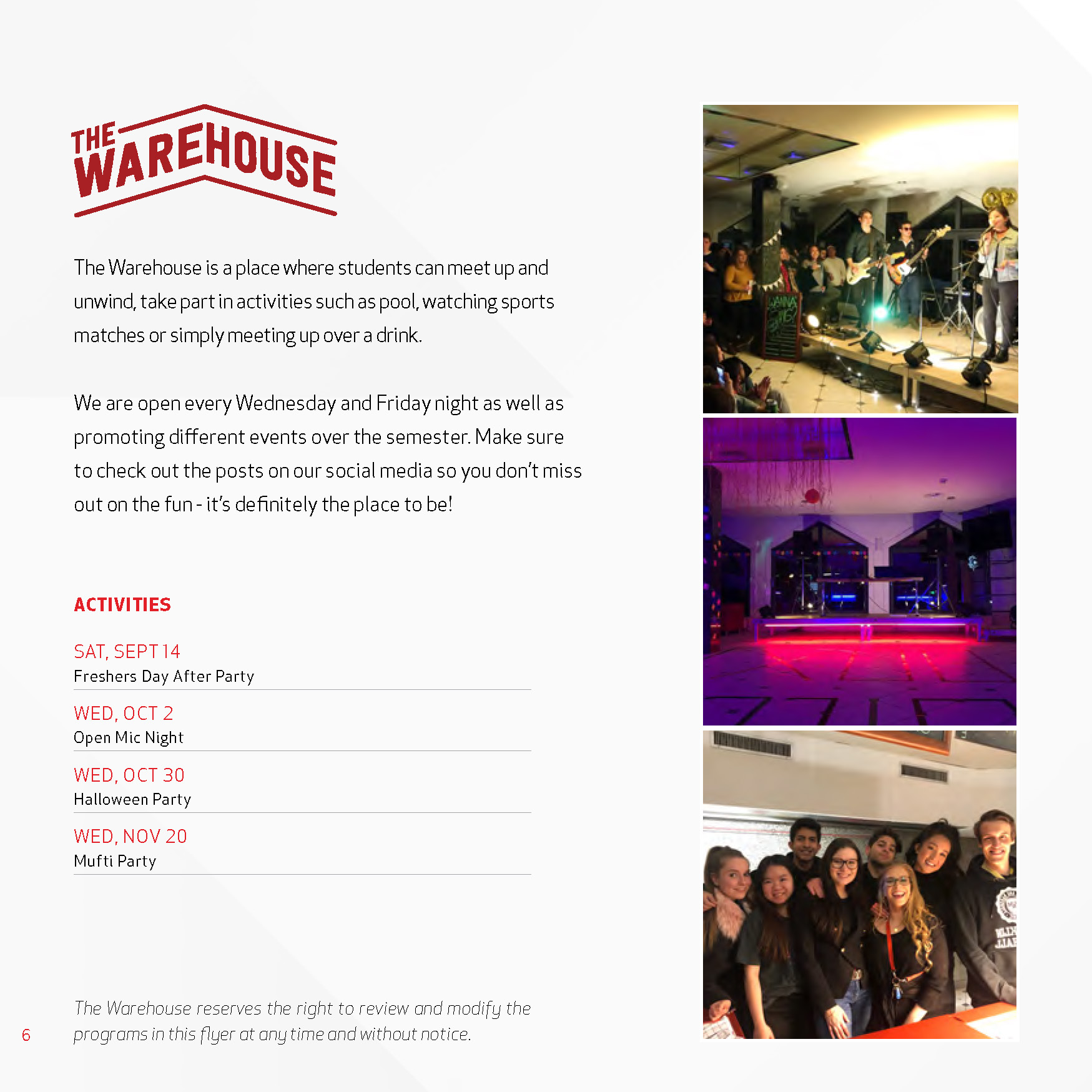 As you can see, we don't leave many opportunities for students to get bored during their stay here at Les Roches! And if you're not convinced, don't forget that we haven't even started talking about what all the student-led clubs and societies are organizing throughout the semester.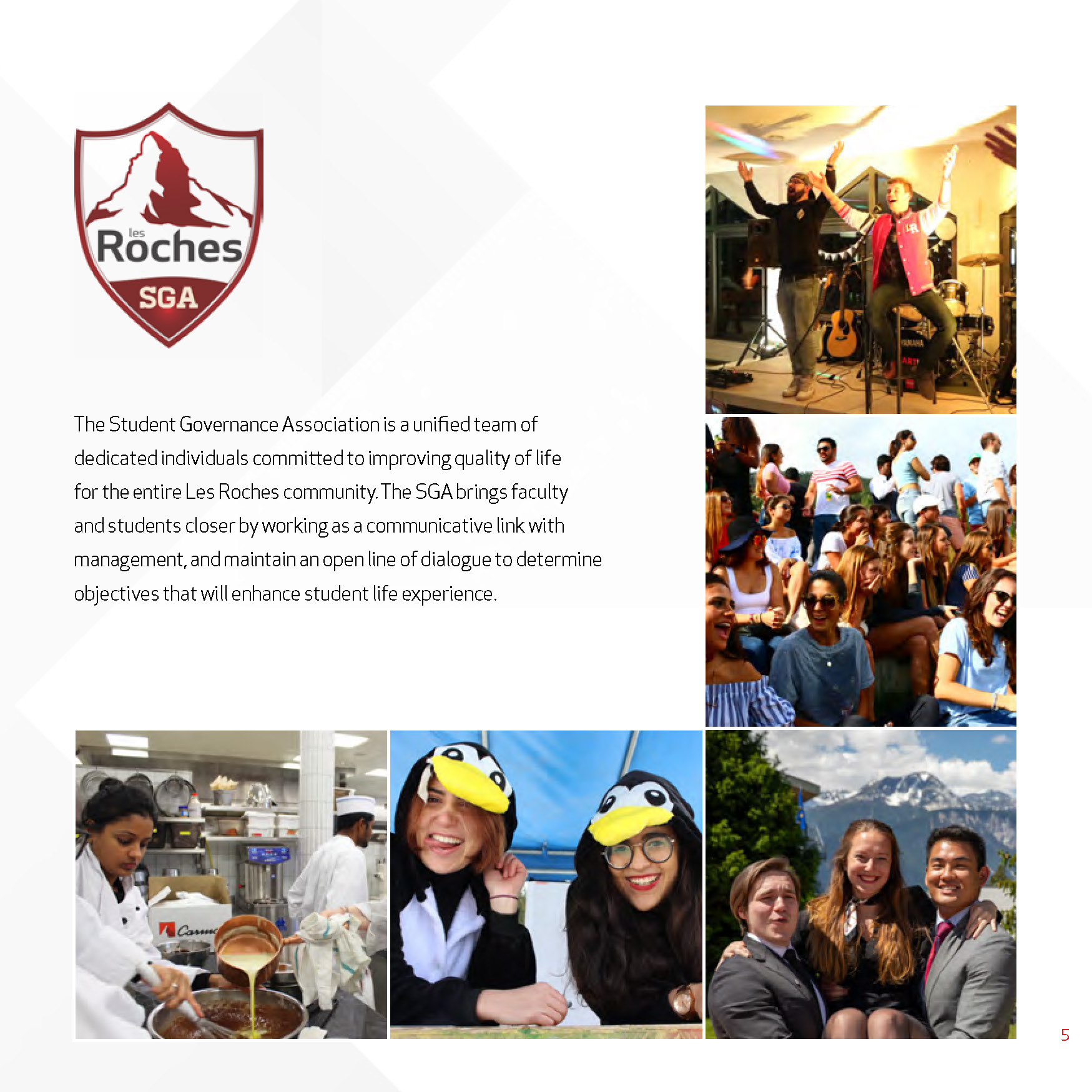 Last, but by no means least, there is the Student Governance Association, which oversees all these clubs as well as having its own events team to create activities and events on campus, outside of our regular sports and leisure calendar.
So we really do have something for everyone; and there's no excuse not to join in the action. As it happens, this is what we are doing right now, as I'm writing this while on my way with a group of students to enjoy a boat trip in Lucerne…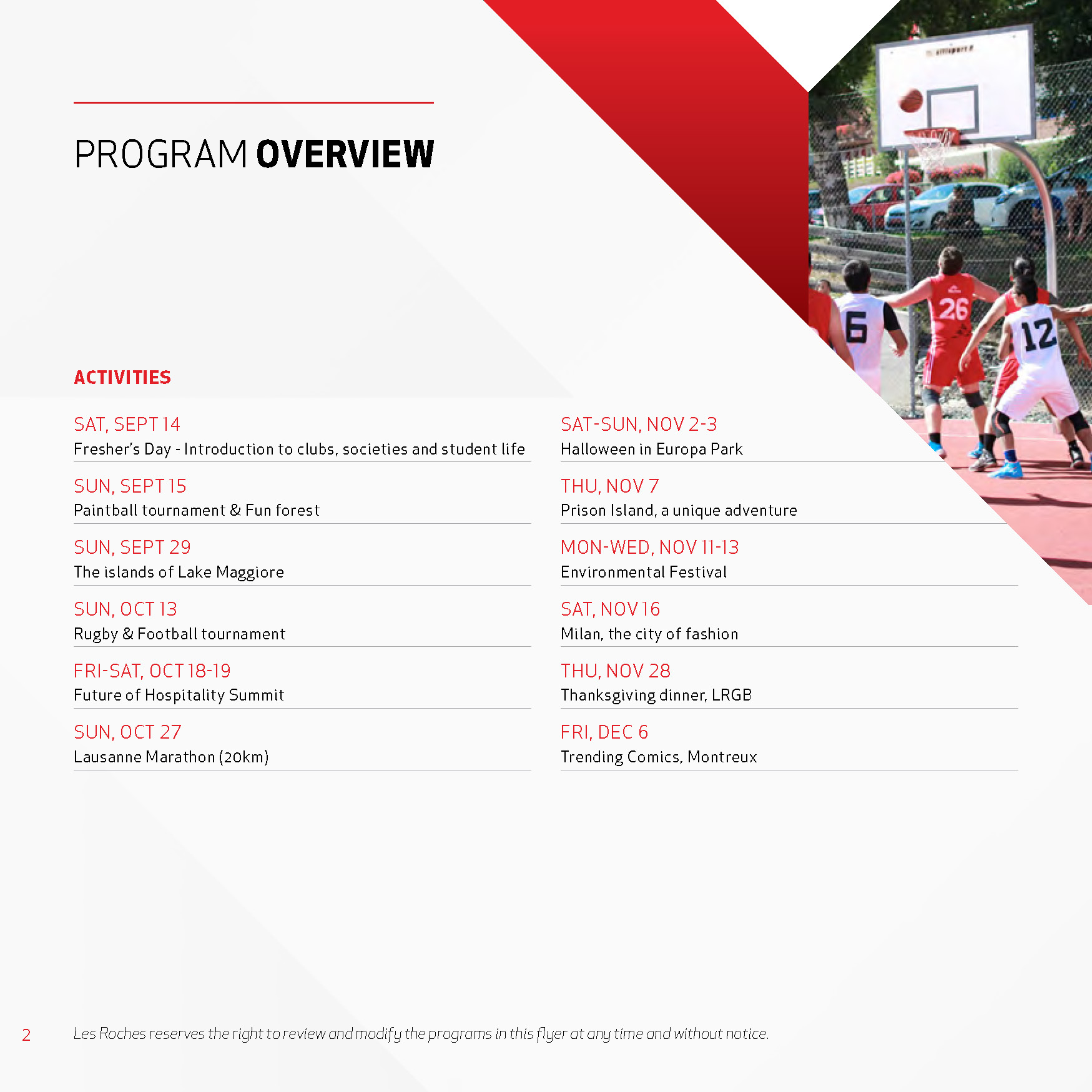 Tom Van der Meij
Relates Articles: