If Qatar is the new Dubai, then the Waldorf Astoria Doha West Bay is the new Burj Al Arab. This 45-storey, ultra-luxury hotel, replicating its famous namesake in New York, is set to open in Q1 2023. We caught up with Director of Operations and class of 2003 alumnus, Joost Folkers, to find out more about the hotel and his career journey to the home of the 2022 World Cup.
After an international upbringing that saw him live in multiple countries and cultures, and become somewhat of an amateur oenologist, Joost first aimed for film production after high school, before realizing he was a perfect fit for hospitality and the Les Roches Bachelor's.
"It was 2000 and I think we were only the third year of students since Les Roches Marbella had opened. We were a small community and really like a family. I graduated in 2003 and did a summer job in Marbella and then a couple of things in Malaga, and then I got a one year stint in London. But my first big job was in the Westin in Maui, in Ka'anapali Hawaii. I was 25 years old and became an Assistant Banquet Manager, followed by promotion to Banquet Manager, with over 730 rooms and 23 ballroom and meeting rooms, it was insane."
The road to Doha
From Maui, Joost's career took him to the Maldives, then on to San Francisco, Montenegro, Hong Kong and into worldwide roles, before he landed three job offers at the same time in early 2022, two for a royal family and one for hotel royalty.
"I was offered the role of GM for one of the private estates of the Saudi royals, but I declined due to extreme remote life and shortly after was approached to run multiple estates of a royal family member. It was ideal, but it took months for the offer to come through. Then, out of the blue a long time headhunter friend of mine told me about a Director of Operations opportunity in Doha for a stunning property.
"We got on the call and he told me about the Waldorf Astoria project and how unusual it was. It was so different and dynamic, with a legendary GM that needed the perfect right-hand man. I said to put me forward, and a day after the interview, I got the offer!"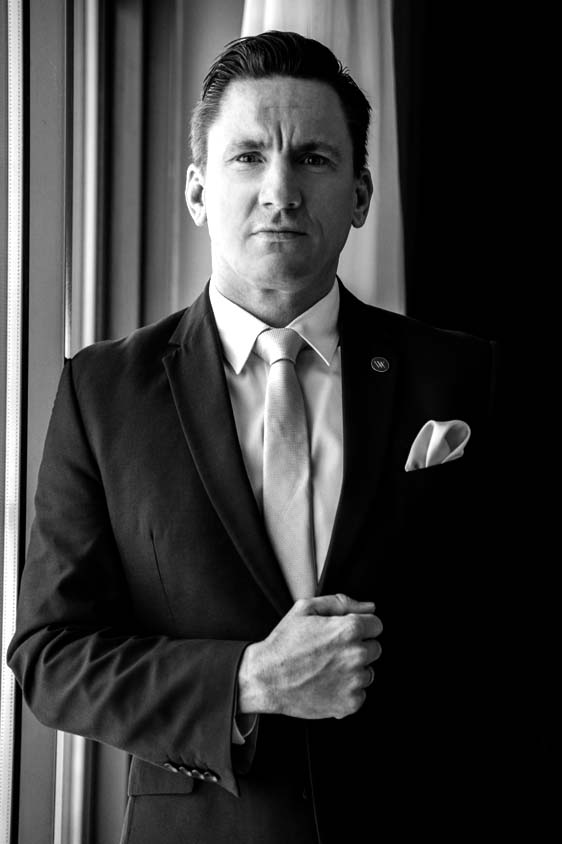 You walk in and you're in Manhattan in the 1930s…
A replica of the pioneering New York hotel, the Waldorf Astoria Doha West Bay is hospitality on a truly grand scale, built on a prominent headland and offering guests panoramic views of both the city and Arabian Gulf. "It's the first of two ultra-luxury properties Hilton is building in Doha. We have 11 restaurants and bars from celebrities to Michelin star chefs, 333 rooms, suites and residences, including our Royal Suite and three floors of meeting and ballroom space space, a 4-storey Spa & Wellness destination, and not to forget the largest Tiffany clock, so it's not the usual city luxury property. You walk in and you're in Manhattan in the 1930s, it's really a sense of place. Our top guests are the Qatari elite, fly-in corporate clients, as well as of course the local residents and expats, and because it's the Waldorf Astoria and an ultra-luxury property, it's going to draw a whole new market over here to do business."
The difference between luxury and ultra-luxury
More than an upgrade, ultra-luxury is a way of being for those hotels that choose to set the bar at the highest level. From booking to arrival, to the stay and post departure relationship, for Joost this pinnacle of hospitality can only be achieved through proactivity.
"Standard luxury is more on the tangible side, the newspaper in the room, being picked up at the airport. The difference with ultra-luxury is that it's anticipated. It has been brought to the guest before they can even think of it. And the tie in to that, to make it ultra-luxury, is to really get to know the guest persona before they arrive and at the moment they arrive. It's not just about the sequence of service, it's the service of experience."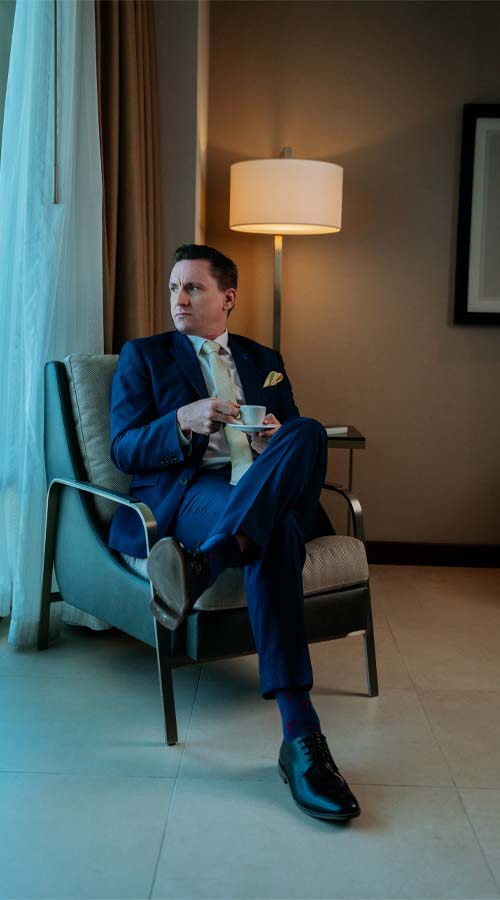 Getting it before you're expecting it
"Ultra-luxury is being proactive and not getting stuck in SOPs. The moment that you meet the guests and engage with them, you have to stay away from the standard questions and genuinely find out who the person is, then proactively communicate with your team members on what we might be able to do for the guest.
"For example, when the guest has made a booking, our personal concierge can reach out and ask for their flight details. By knowing these, we can find out what time they arrive and from where. They might have jetlag, so what can we do in the room to help? What can team members propose? That's ultra-luxury, getting it before you're expecting it."
The Doha luxury hotel landscape
While Joost will say ultra-luxury is exclusive to Waldorf Astoria, those seeking a high-end hotel experience in Doha are truly spoiled for choice. The Qatari capital has a well-established collection of 5-Star properties from all of the major international hotel brands, including Mandarin Oriental, Ritz-Carlton, Marriott, Four Seasons and Kempinski, as well as exclusive resorts by The Luxury Collection, Anantara and St. Regis.
How to lead teams and deliver ultra-luxury
Having held roles from Assistant Restaurant Manager and F&B Manager, right through to Director of F&B Operations, Director of Operations, Corporate F&B, Resident and Acting General Manager, Joost has a wealth of experience from his 20 years in hospitality. What makes him a great leader is that he's always willing to share his knowledge to help others succeed.
Here's his top 5 tips for effective leadership and ultra-luxury delivery:
1. You've got to have TNT; Trust & Transparency. I don't like micromanagement at all, instead I require everybody to be trustworthy and transparent. Remember to be both firm and friendly with your team.
2. You need to be approachable to anybody at any level. I'd rather have you ask me the question multiple times than assume something because you're afraid to ask. As a manager it's my responsibility to be the guide and give you the resources, information and tools to help you learn and grow.
3. Get the basics right. This is where success begins.
4. Be curious about everything. The more curious you are, the more confident you are about what you're doing. And the more confidence you have, the more consistent you become in what you're doing. Then when you have consistency, you go look for the next curiosity. It's full circle. You have to uncover challenges and find solutions.
5. Get aligned every day. We have robust day to day conversations to ensure we're aligned. It makes everything more fun and a little easier, because we know what we're aiming for and we know what we need to do together.
Bonus tip: Be on time. When you're on time you get things done properly, and it gives you time to dream, create and just be around people.
Big thanks to Joost for taking time out from his hectic opening schedule to share his journey and insight. If you're feeling inspired to head to Qatar for your next (or first) hospitality career move, be sure to reach out to Joost as he's hiring now for the opening of the Waldorf Astoria West Bay in Q1 2023.
Keep reading about Les Roches alumni: