What started as a way to fill his time during lockdown has taken class of 2020 Bachelor's alumnus Cyrus Lorenz on an entrepreneurial journey. In October 2022 we caught up with him to hear the story of how his bottled cocktails brand, Boutique Drinks, went from weekend deliveries to friends, to being stocked in a number of premium department stores.
Originally a graduate in economics, and with no family connection to hospitality, it was Cyrus' friends that helped him transition to the industry. "There were two main things that made me switch to hospitality", he says, "first of all, when I was on internships in banking, I was always friends with people in bars and restaurants. Then, those same friends were always telling me to pursue a career in events or hotels, because this was my passion."
Heeding his friends' advice, Cyrus headed into hospitality in 2015, co-founding his first business, RanX, before seeking a degree that would build his expertise. "I wanted to study in the US and I discovered Les Roches had a campus in Chicago. I called them on a Monday for the application, flew over from Frankfurt and arrived on campus on Thursday, and went on to study there for one year before finishing the program in Crans-Montana Switzerland."
An entrepreneurial mind
As Cyrus approached the end of his Bachelor's, Covid hit, and while it made his graduation less of a fanfare, it did give him the opportunity to start putting his hospitality and business expertise into practice. "Graduation for the 2020 batch was a little different: we had to leave campus in April and I went back to Frankfurt. I was sitting at home bored and asked a friend of mine if he had the time to do something like mixing cocktails and delivering them to our friends on the weekends. This is how we started in the beginning, we developed a menu of six to seven cocktails and somehow managed to deliver good quality drinks! It was basically just for fun, but it grew quickly."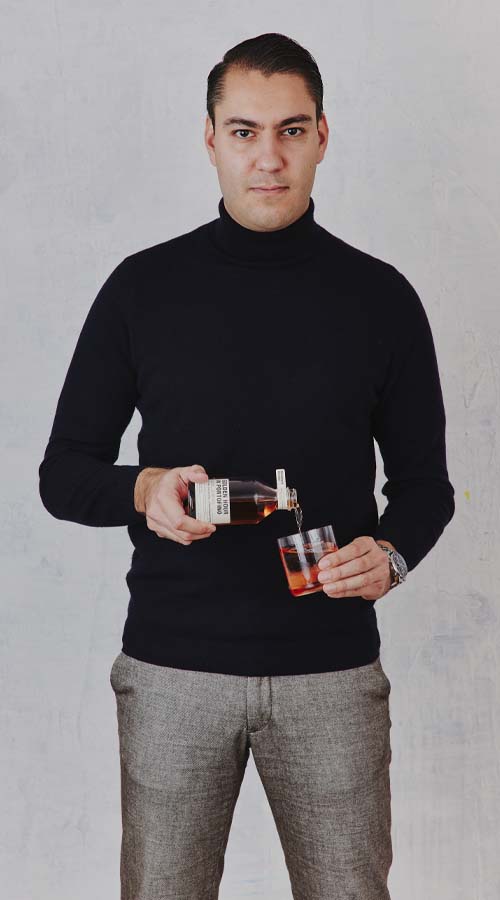 …it went from a hobby to something more serious.
By late summer 2020, Cyrus' bit of fun was becoming a full-time job, and when a contact reached out with a request, it was time to go all-in. "A friend working in the ready-to-drink market asked whether I could help him for the Christmas season, attracting businesses for delivery orders instead of Christmas parties, as they were all canceled due to covid. This is when it went from a hobby to something more serious.
"I could see there was quite a big market, so I asked my friend Maxim Kilian, one of the best mixologists in the world, whether we should start selling bottled cocktails together. He said yes, but he was very clear, if we were going to do this professionally, he didn't want to do basic cocktails, he wanted us to be creative with our products and brand."
Keen to stand out from the crowd, and inspired by the world of luxury hospitality, Cyrus and Maxim centered their young brand around storytelling, with the aim of taking their customers on a journey. "We wanted to build a picture in their mind, so when they read the name they immediately have an idea of what the vibe is about. For example, if someone's looking for an old fashioned, we always recommend Barrels by the Sea. It's super dark caramel and a little touch of sea salt, so the structure is quite simple for everybody to understand, but with the name you immediately think of stranded rum barrels in the Caribbean, caramelizing in the sun and soaking up the sea breeze!"
Heading in-store
Armed with products that were selling well and a brand that he believed in, Cyrus' next challenge was to sell Boutique Drinks to retail outlets. The ultimate goal was to be stocked in exclusive German department stores KaDeWe & Alsterhaus, so samples were sent and the wait began.
"It took them three months to try the product and then one day they reached out to me. They said they had been working on a similar project for a while with different providers, and even though our product was better, they had to stick with it for a while…"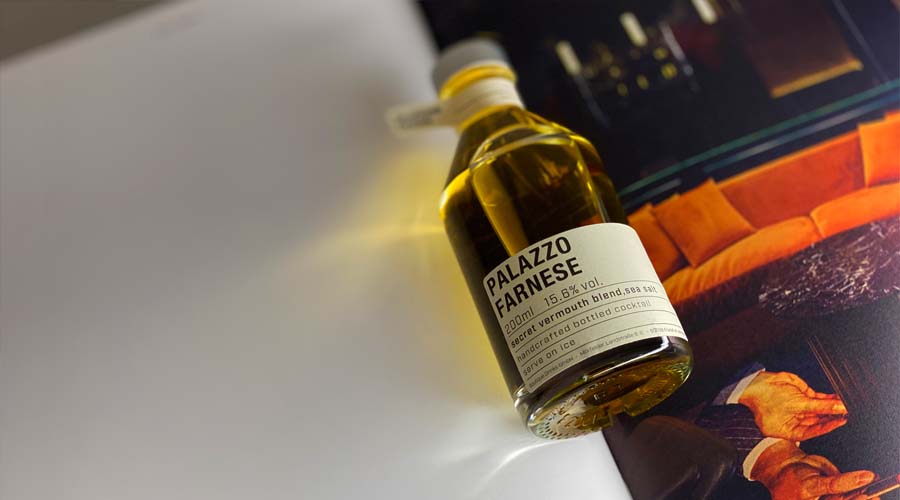 "Another six months, many phone calls and visits later, they gave us the opportunity to test our products in their Hamburg store Alsterhaus and we sold out of 150 bottles in the first week. When we returned to Berlin our contact said 'We don't need to debate anymore, we want you!' It took a year in total to get into KaDeWe, but I learned a lot. I knew how to sell, but I'd never done sales in that industry or for a product like this before, but using my hospitality mindset I focused on the experience. This made it much easier to reach out to people, explain the product, and help them understand our point of difference."
We want to grow fast, but sustainable.
With a team of just two, Cyrus and Maxim have achieved a great deal in a short space of time, but with orders coming in and the company growing fast, they're now on the lookout for talent. "We're looking for help in production and sales. We want people who will stay with our company, as our goal is to build something for the future. We want to grow fast, but sustainable, becoming the major player in RTD beverages and RTD products in the world within the next 3-5 years, starting in Europe, followed by Asia Pacific, and then everywhere."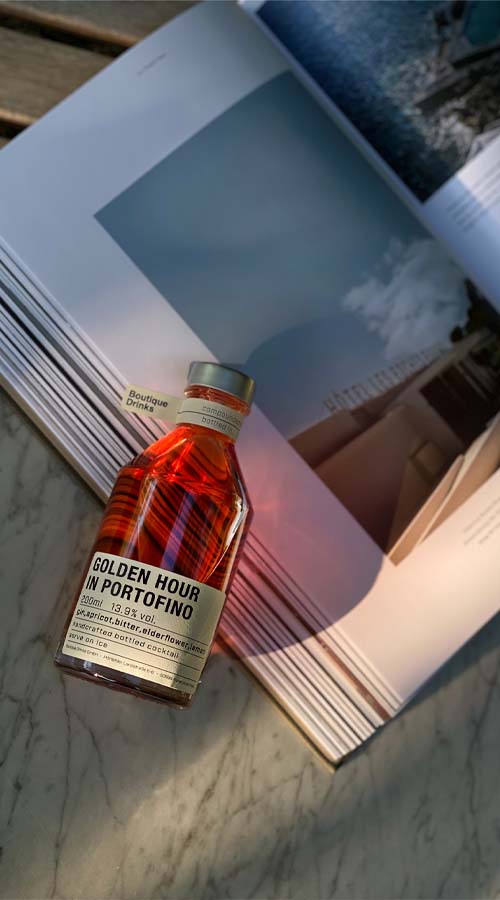 Advice for future entrepreneurs
For those that aspire to an entrepreneurial career in hospitality or beyond, Cyrus shared his top five tips on what it takes to launch and grow a business:
1. You need to know your market. Do your homework.
2. You need a lot of time and you need to be humble. Sometimes it takes a year to get into a market and you'll hear a lot of no's every day. If you're selling a product, 9 out of 10 times the answer is no. Be resilient and keep going.
3. You need to give people a reason to change their no into a yes. This is the challenge of a salesperson and of an entrepreneur as well. Because people will have doubts in the beginning and you need to convince them to try your product.
4. You'll face doubts and challenges, to overcome them you must wake up every morning and remind yourself of what a great product you have and keep working on it.
5. If you want to start a business, do it.
Keep reading about Les Roches: