After graduating from Les Roches in 2013, Kirill Pryakhin enjoyed a successful Sales career in the Middle East, working for some of the biggest brands in hospitality. Then he changed direction, returning to Astrakhan in his native Russia to join forces with his father on an entrepreneurial venture. We caught up with him in early February 2022 to hear about 8512Apart and how it's shaking up the rental real estate market.
Having moved to Dubai aged 14, Kirill is used to service excellence, something he perfected himself during his time at Les Roches, and something he just wasn't seeing in the Russian rental market. "There's a big problem in Astrakhan in terms of rent", Kirill says. "If you're trying to rent a nice apartment it's impossible. They aren't being managed the right way, maybe the light isn't working in the entrance or the staircase is broken, maybe the apartment is nice, but the area is not very good and you don't feel safe. People are coming into the city and trying to rent an apartment and their needs just aren't being met."
"There were so many people interested, we had a waiting list."
At the same time as Kirill was seeing the problem, his father was buying apartments in a historical property. The result was a collaboration that would be the start of the solution. "After we'd bought all of it, we started renovating the whole building and made a small product with 17 rooms to test the water. There were so many people interested, we had a waiting list. We created serviced apartments that were completely contrasting to what the city has to offer.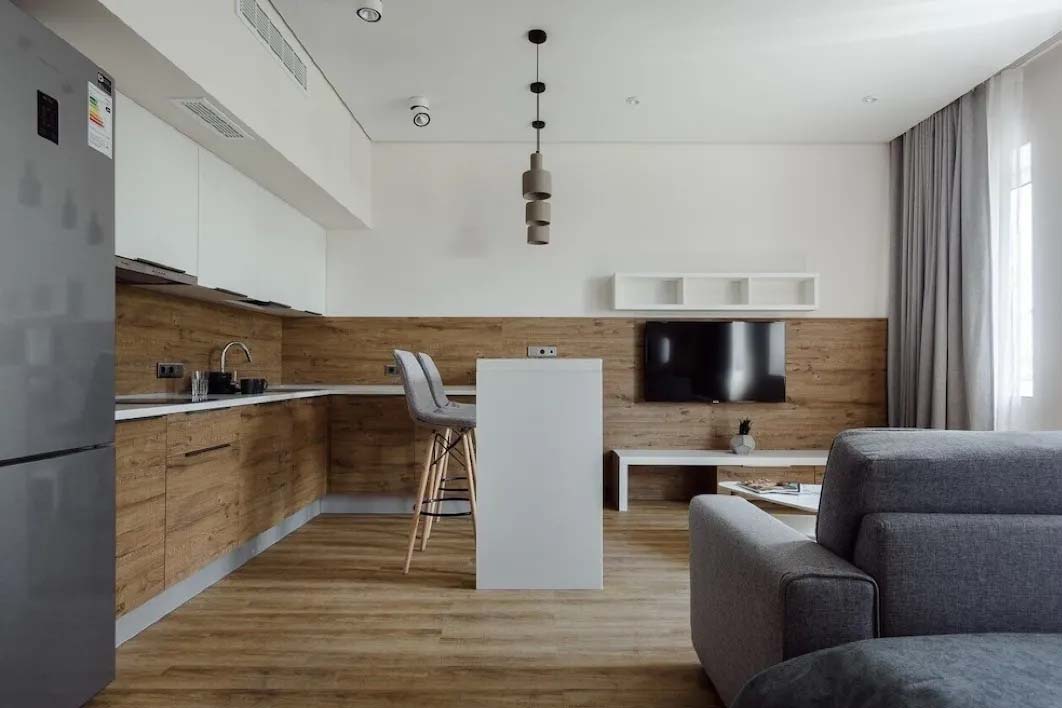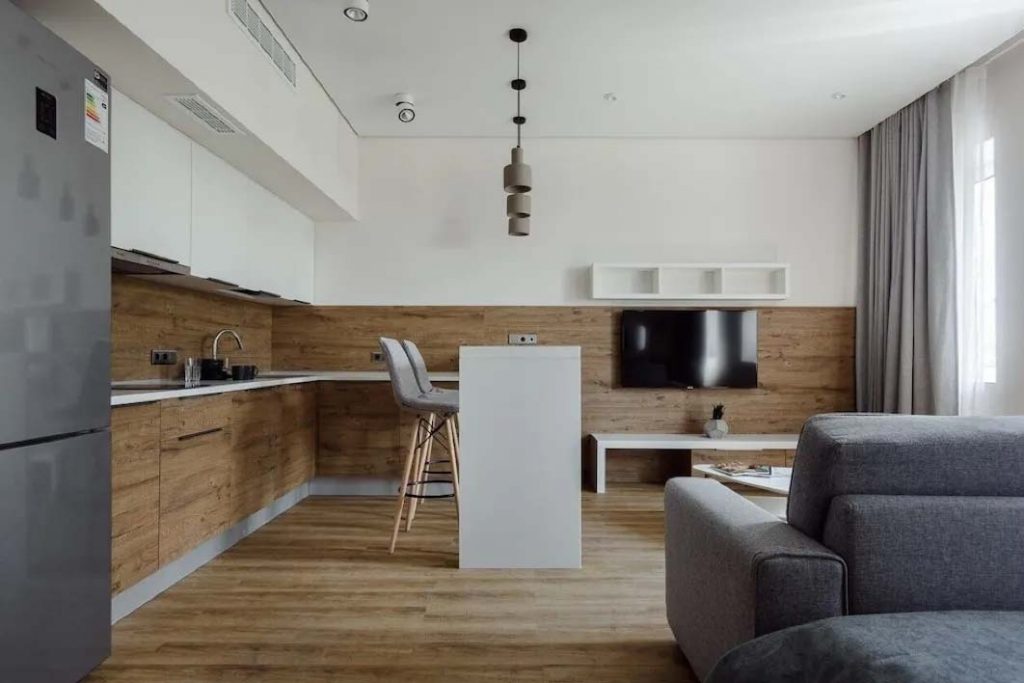 "They're expensive, but people pay because of the service component, and no one knew that these clients existed. That's the thing when you go into a market that's not established, it takes experience to realize that there are clients that want to pay for a better quality product."
Just like Les Roches
When it came to designing the apartments, Kirill hired a local team to tap into the passion and pride of the surrounding community. But the design itself took inspiration from another country, and campus, he once called home. "I told the interior architect to make rooms like the dorms at Les Roches, a living room in the middle and then two twin rooms on each side with a shower."
Dorm design wasn't the only Les Roches inspired element of Kirill's initial 17 apartments, innovation played a big part too. "I think my building was the first one in the city that had card entry. I remember one guest arrived home at night and he called me to say he'd left his card inside, and I said download this app and you can get access to your apartment. He called me the next day and said it's so amazing that he was able to have this technology – I see it as that's what he's paying for."
Inspirational living
As well as being driven by a market opportunity, Kirill's venture with his father is also being guided by a clear vision that's all about personal ambition, as he explains. "When a person is trying to make it in life, they're trying to put in as much effort as possible into their jobs, into their networking, into developing themselves. How can they be inspired to do that in the morning when they wake up and the conditions they live in are terrible? How can you strive for personal success when things surrounding you aren't supporting this? So, my vision initially was to create apartments and living conditions for people that truly inspire them."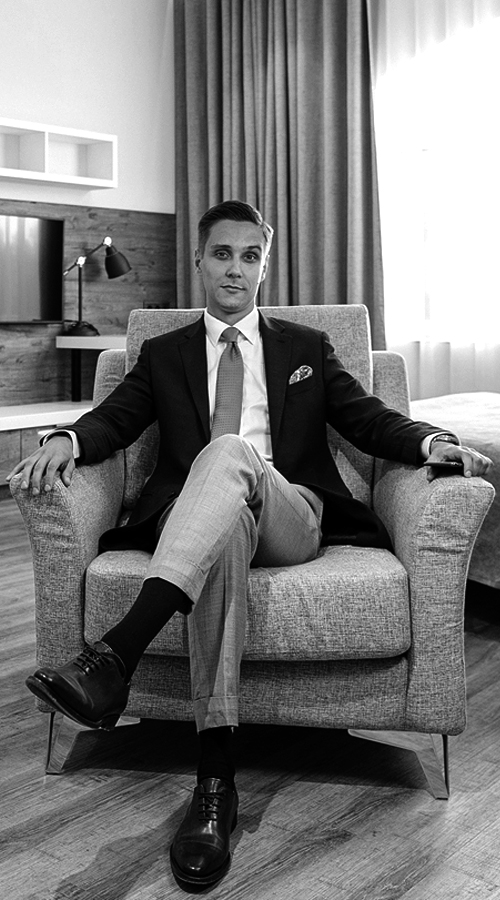 "I even had a situation where a guest got an electric shock while taking a shower."
KIrill's vision no-doubt serves as powerful motivation, but his resolve to deliver it and succeed as an entrepreneur has not been without challenge. "There's no book that tells you 'if this happens, you have to do this'. Every property is unique. We opened four months before COVID and we worked through the pandemic. I even had a situation where a guest got an electric shock while taking a shower. When we went to check, we discovered a malfunction in all 17 rooms, so we had to go and fix all of them. But it is what it is, you figure it out step by step and because you're passionate and driven for success, eventually you're able to create a property that stands out, speaks to people's needs and resembles a real service."
What's next?
Keen not to keep those on the waiting list waiting too long, Kirill and his father are already building their next project, a 150 unit serviced offering in the center of Astrakhan. "We're going to have a lot more two and three bedroom units, as well as different studios to ensure the demands of different clients are met, whether it's a budget need or space for a family. We're going to have a supermarket downstairs, a 24 hour cafe, a CrossFit gym, and a bar and garden on the rooftop.
"There's a new vision coming in and I don't want it to be led by the large giants."
Underpinning all of Kirill's plans is a strong desire to shake up the hospitality industry alongside peers from his own generation. "The hospitality world is old. It's outdated. It's in buildings that have existed for a long time, managed by brands that have existed for a long time. But there is a new crowd. There's a new vision coming in and I don't want it to be led by the large giants. I don't want Marriott to create a GenZ product, I want GenZ to create their own product for the people of their generation and the ones that will come after.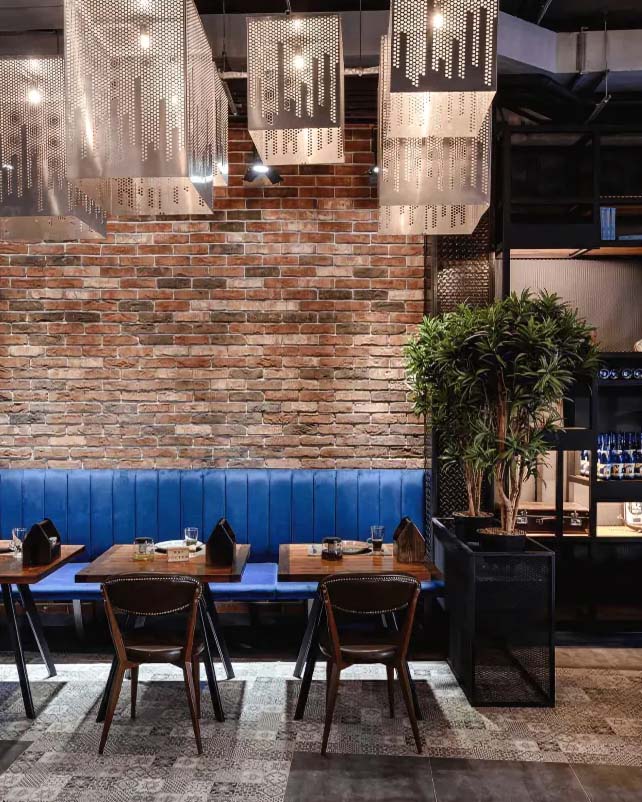 "The world has changed. Priorities have changed. Values have changed. Our generation is very different from everyone else, and the next generation will be even more different."
Looks to us like hospitality is in safe hands.
Keep reading about Les Roches: