In the fourth of our features on student Spark academic projects, we're checking out a 3D face authentication check-in collaboration with Swiss startup, OneVisage. We caught up with their CEO Chistophe Remillet, as well as Senior Lecturer on the project, Jonathan Meehan and two Bachelor's students to find more.
The proliferation of data and an ever-growing demand for digital solutions is making cybersecurity a big concern for businesses and consumers in hospitality and beyond. For OneVisage it's a concern that drives them to constantly innovate. "We develop strong customer authentication solutions technologies for integrators, identity and access management solution providers and cybersecurity vendors," says Christophe.
"Among the solutions that we have is a self-check-in kiosk that will be a world first. It will allow guests to arrive in the lobby, present their mobile device, tag a QR code and simply look at the kiosk to perform a 3D facial check. Customers can complete their check-in journey in less than 30 seconds, with the option to finalize payment through two-factor authentication – 3D face verification and your mobile wallet identification.
"The solution will be compliant with any data privacy and data protection laws, including CNIL in France, where guests will totally control their biometrics that will be stored in their smartphone only."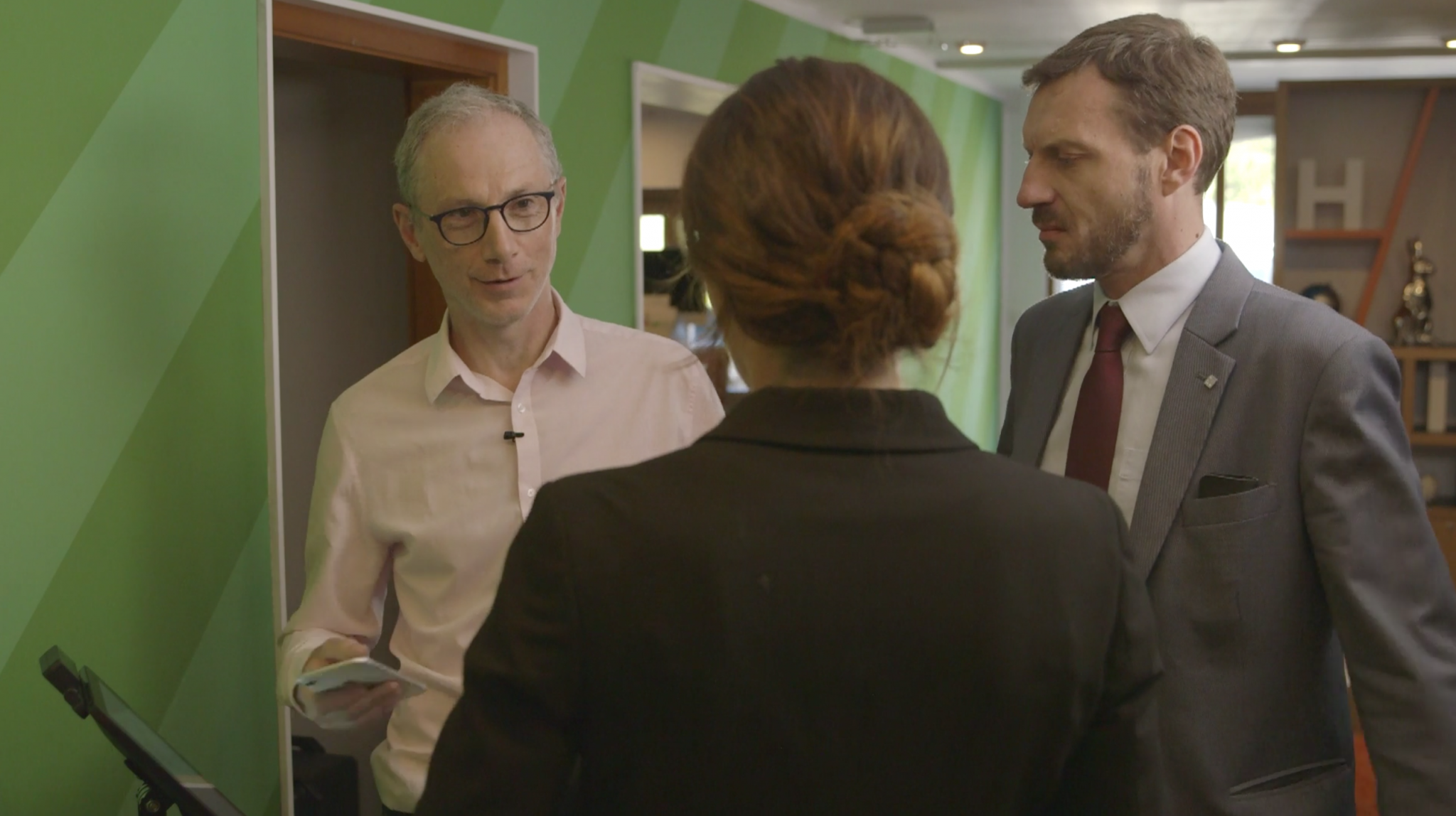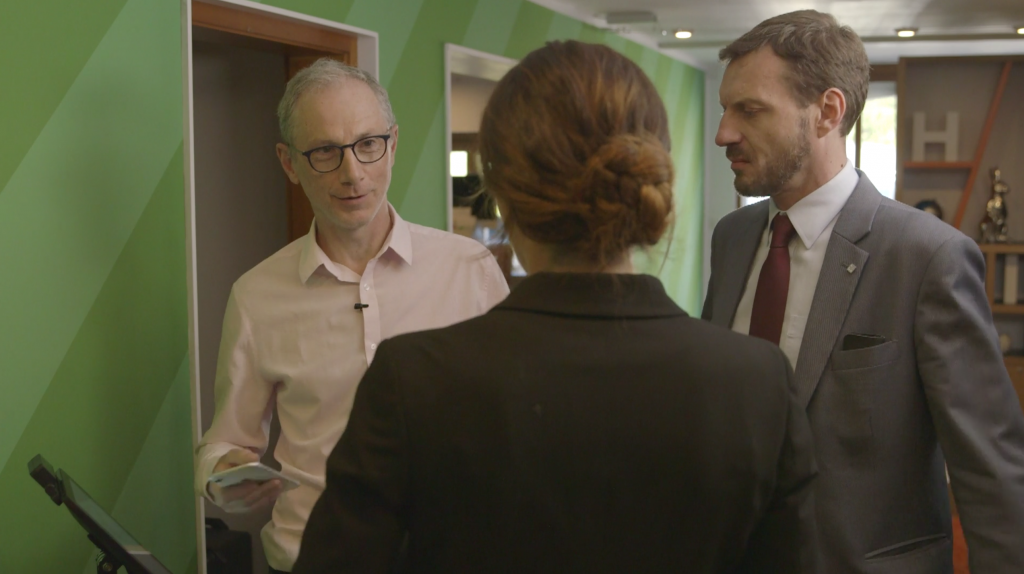 The academic project
While self check-in already exists in some hotels, OneVisage aims to deliver a whole new level of efficiency and security to stakeholders, and sought the help of Les Roches and its students to help make it happen. Senior Lecturer Jonathan Meehan explains.
"The first prototype of the check-in kiosk has been on campus since April 2022 and the Bachelor 4th semester students have been working directly with the OneVisage team on how to implement the solution in the hospitality industry. Students have been analyzing the technology, researching possible applications and identifying the advantages, such as customer retention, streamlining staffing tasks and unlocking resources."
"Students have been working with the company and the industry to define the problem and come up with a solution."
In addition to the expertise available on-campus through the Spark Innovation Sphere, partnering with Les Roches has also enabled the startup to access businesses within the hospitality industry, leading to real-world opportunities to test and stress the solution.
"Students have been working with the company and the industry to define the problem and come up with a solution. This includes working in groups to find the market gap, establishing how to implement the solution in specific markets and finally, coming up with a real sales proposal to deliver to the senior management."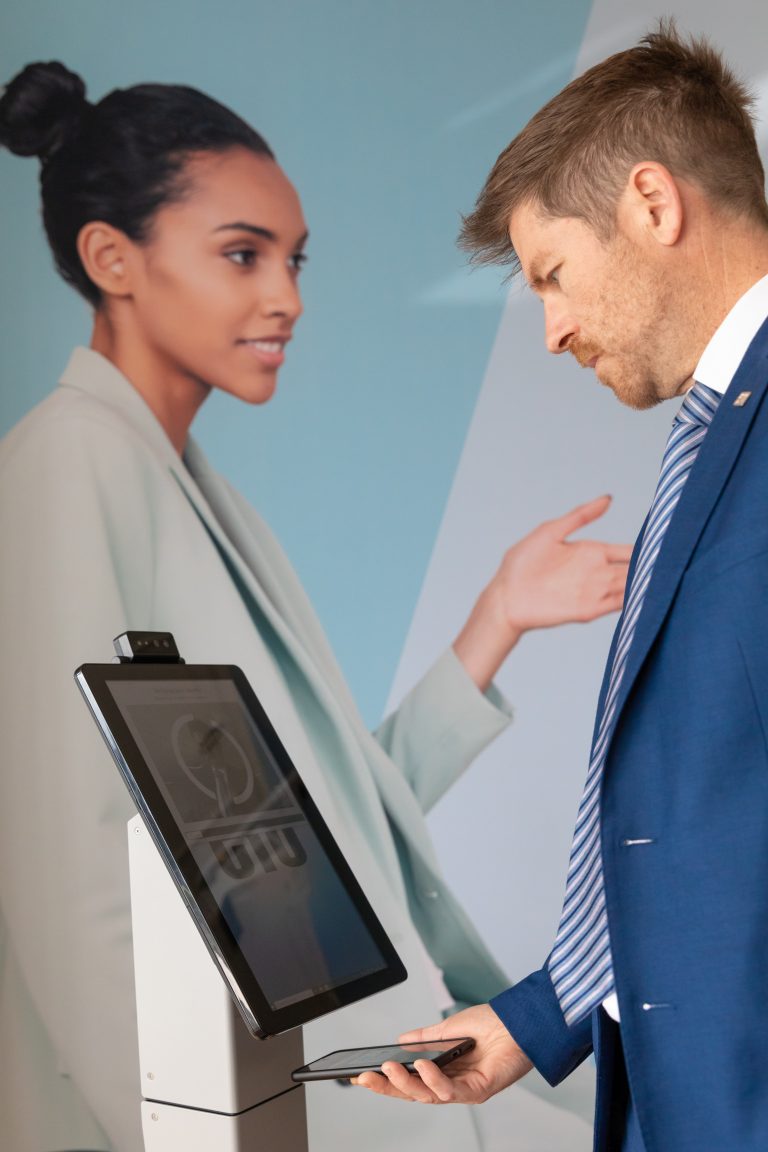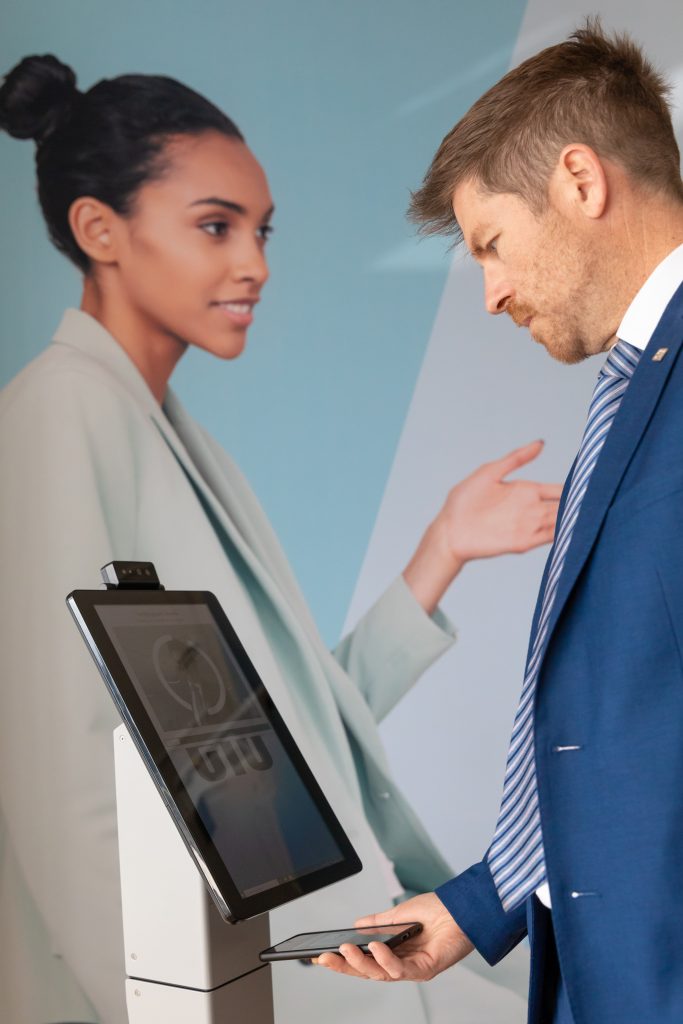 Immersive, real-world learning
For student Jonathan Isaksson, from Hong Kong, the project demanded creative thinking and teamwork, and also presented him with a unique opportunity to work alongside high-level professionals. "Within my group what we tried to do was implement the 3D face authentication technology onto cruise ships and the on-board environment, from boarding the guests, to dining and interacting with the various facilities such as restaurants and entertainment facilities. I particularly enjoyed getting to meet the CEO, Christophe, he took one afternoon to show us the tech, try it out and answer any questions we had."
In a second group, student Lise Berry, from the UK, established the usage case in hotels. "We worked on implementing the technology for check-in and check-out in hotels to create a speedier, more organized process for both the property and the guests. We also did an audit to see if hotels would want this tech implemented, and for what reasons."
"This project demanded a lot from us…"
At the end of the academic project, Lise, Jonathan and their fellow semester 4 students delivered a professional presentation to the partner for the application of the 3D technology in the hospitality industry. "This project demanded a lot from us," says Jonathan, "we developed some very useful skills including brainstorming and ideation, research and presentation skills, and self management as well as managing others."
"For us it was key to align with Les Roches and their very smart students as an innovation partner," adds Christophe, "working with Les Roches is a natural collaboration that will help us properly define our advanced self check-in solution."
Keep reading about Les Roches: