Welcome to the experience industry, where dreams come true, and when they do, they increasingly have their own unique scent. Olfactory marketing is on the rise, helping businesses, brands and guests tap into an overlooked and incredibly powerful experiential element. We caught up with Spark partner and sensory architecture specialists The Aroma Trace to find out more.
In hospitality, every experience is a sensory experience. We see, hear and feel our surroundings, quite often we taste, and without exception we smell, whether we realize it or not. And as brands strive to create evermore immersive and memorable moments for an experience-hungry generation, innovative olfactory technology is providing a new frontier of opportunities, as Luqui Bermudez, International Corporate Sales and Business Director at The Aroma Trace, explains.
"Our objective is to create emotions and evoke memories in the customer or guest. In the hospitality industry, we develop signature scents for hotels according to their brand DNA, with the final product focused on emotions that will ensure long lasting, positive attachment."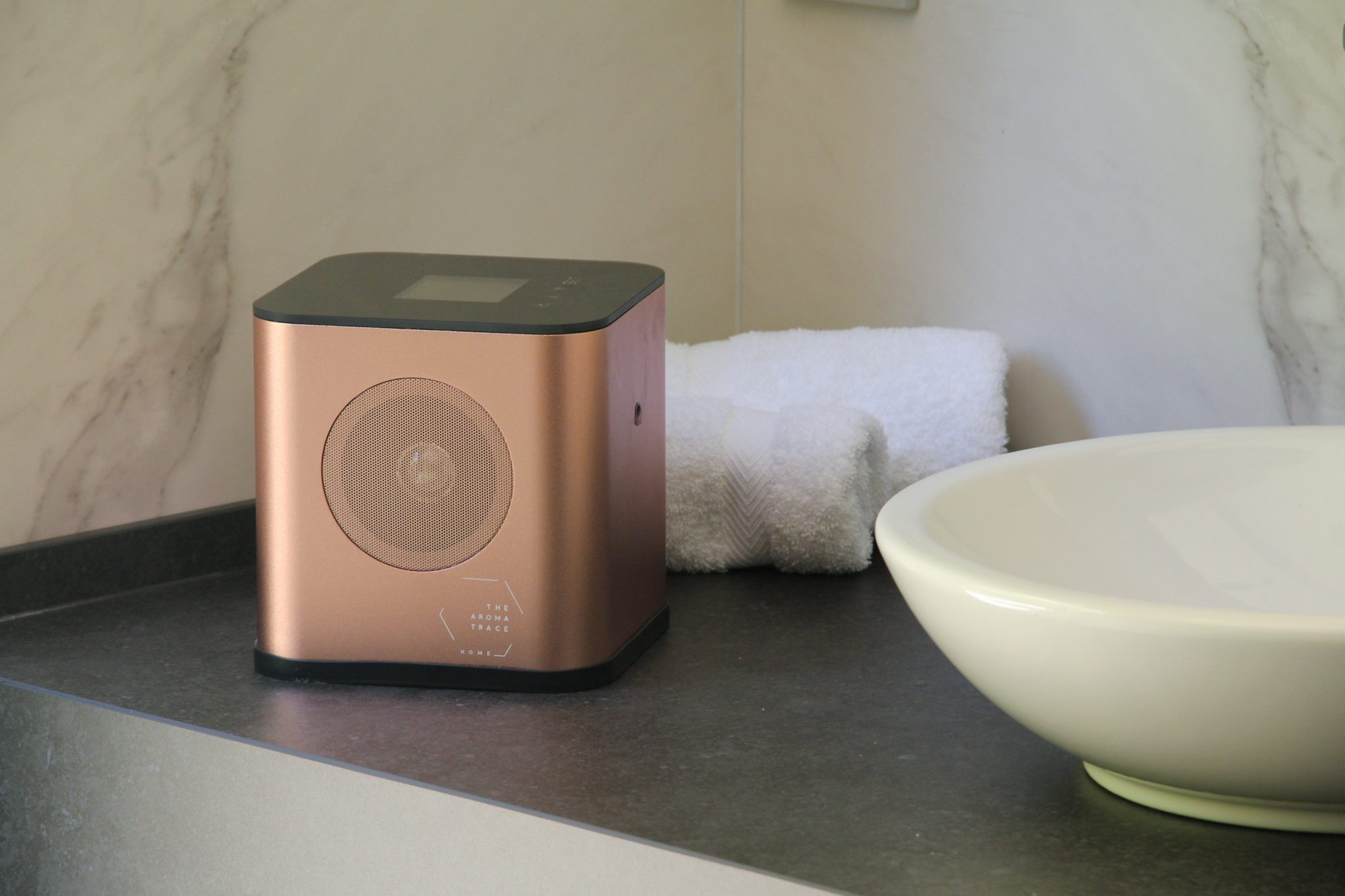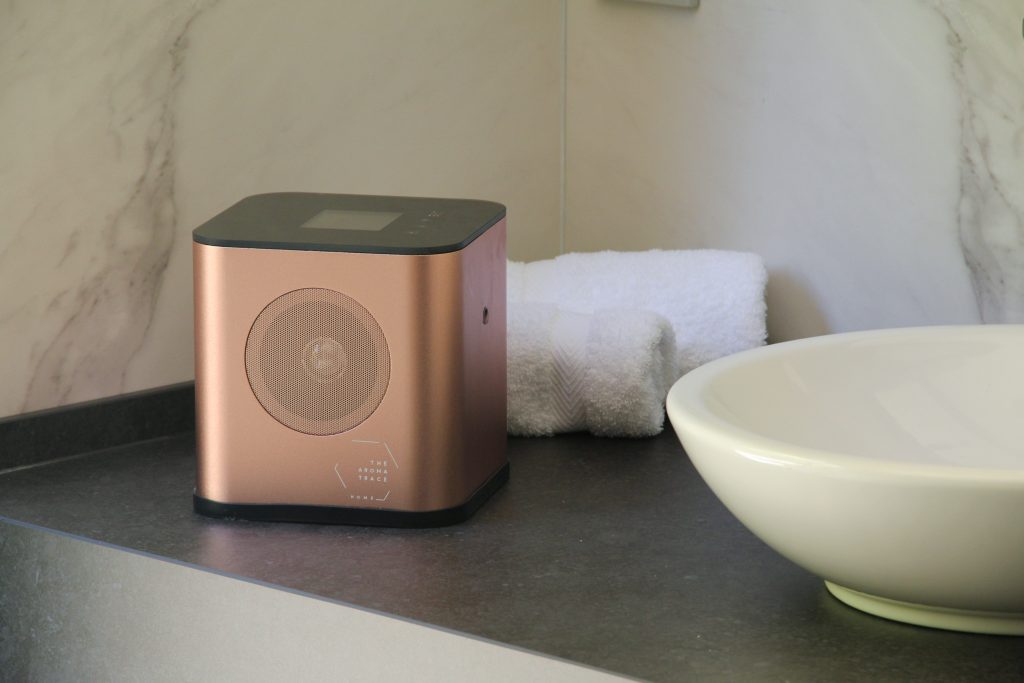 The art, science and technology, of branded aromas
The process behind the creation of a bespoke branded fragrance is similar to that of a new perfume you might find on your way through duty free. It begins with an analysis of the brand and the spaces to be fragranced. Then specialists from High Perfumery, Neuroscience, Psychology of Smell, Communication and Marketing all come together with experts from the experience industry to craft scents that define moments and memories.
From an end-user perspective, this olfactory technology offers an additional layer of personalisation, enabling hotel guests, for example, to choose from a range of in-room aromas through an app on their phone.
"We have our own R&D department where we develop new technologies for our products. We are constantly developing new products for hotels that can help increase customer satisfaction and support immersive experiences, especially when they visit different properties around the world."
"…we installed our technology so the students could deepen positive memories of their time in residence."
The Aroma Trace is already helping a number of hotel chains scent their experiences, including AM Resorts, Hard Rock, Iberostar and Meliá. And they're also working with a certain, world-renowned hospitality school. Since 2019, Les Roches Marbella students have had their study experience enhanced through branded scents in 12 different areas of the campus, including reception, common areas, auditorium, restrooms and the 5-star hotel demo room.
"Following a study of the campus, we installed our technology so the students could engage with the Les Roches scent and deepen positive memories of their time in residence. During the pandemic, we also applied a hygiene formula to enhance Les Roches' cleaning efforts within the various environments."
Part of the program
The 'sweet-smelling' partnership extends into the classroom, too, with BBA1 and BBA7 students exploring the impact of scent marketing on customer loyalty and the customer experience as part of the Bachelor's curriculum.
"The objective of this collaboration is to train our students within the framework of sensory experiences that add value to the hotels they will run tomorrow", says Campus Director at Les Roches Marbella, Mano Soler. "We know that the present and future of tourism is experiential. And the more tools we provide these future leaders with to innovate and involve their guests in all kinds of sensations and unique experiences, the more competitive they will be."
Prolonging the positive impact
Now more than ever, businesses in hospitality and beyond are seeking to deliver ever more unique and personalized experiences. Indeed, for companies seeking to truly differentiate, an aroma should now be seen as a key element of their brand identity, equal to a logo, color palette or Tone of Voice.
In the olfactory technology that it provides, these same companies now have the ability to relate deeper, to leave a lasting impression and prolong the impact of the experiences they create. This in turn brings positive associations that not only build brand equity, but also encourage bottom-line boosting repeat business. Smells good to us.
Keep reading about Les Roches: