Innovation is a driving force in hospitality, both in the form of technology and a leadership mindset. At Les Roches we equip our students for success in this dynamic and fast-paced environment through an immersive curriculum that includes collaborative Spark Innovation Hub projects. We caught up with Smyze AG's Managing Director Daniel Adamec, and Bachelor's student Felix Bottcher, to find out how students are helping develop the RoboBar as part of their studies.
Hospitality is all about the personal touch, the creation of moments and an understanding of individual needs. So, how can a robot barista deliver that better than a human? Helping develop Smyze to better understand its customers is just one of the outcomes Daniel was looking to acquire by working alongside Les Roches students.

"For Smyze to be successful requires certain technological know-how, but we also need the core values that are important in hospitality. We need to figure out how to interact and engage customers, how to keep them attached, what type of drinks to offer, and how to market it properly. Those are the skills that are even more needed in a product like this, and that's why we're here at Les Roches. The work we're doing with the students will contribute to what both the offering and the franchise model looks like."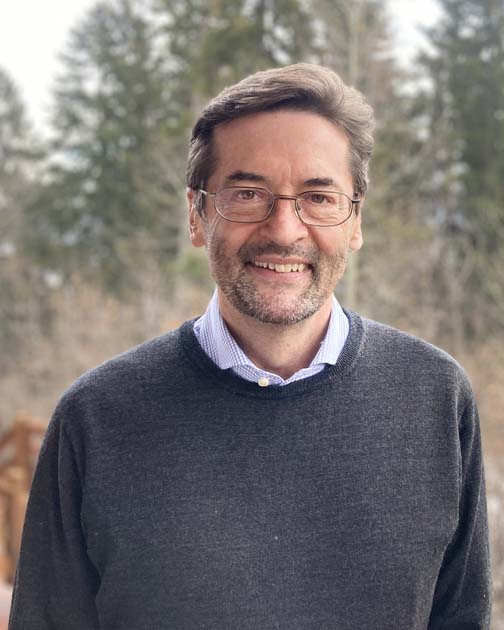 "…our goal was to raise their awareness and create engagement both online and offline…"

Daniel Adamec, Managing Director of Smyze AG
For BBA7 student Felix Bottcher, the project enabled him to test his expertise within a real business, while also developing skills in line with his career pathway. "Since I am in the digital marketing stream, my goal was to help raise their awareness and create engagement both online and offline. We created a media plan, worked on promotional content and created a short video that really highlighted the RoboBar's USPs."
Financial and experiential benefits
In a world where many tech solutions are quick to impress, but lack a solid business case, Smyze AG's robotic bar is able to deliver both bottom line and customer experience benefits, as Daniel explains. "Our robot drink bar runs autonomously 24/7 without any human intervention, and as such has very low operating costs. It is able to prepare a broad range of quality drinks for the customer with a high level of customisation."
For Felix, the project immersed him in the innovative RoboBar offering, enabling him to bring his hospitality expertise and recommend market opportunities for Smyze, its customers and end-users. "Especially in Europe, F&B businesses don't particularly operate 24/7 and in order to fill that gap, when people are working late hours and still want something to drink but no-one is catering to their needs, Smyze could really do the job."
Innovation is part of the curriculum
At Les Roches, students have the unique opportunity to help shape and develop innovative products and services as part of their studies. In doing so, they develop their critical and innovative thinking, creativity, project management, and solutions-driven methodology.
"An innovative approach and hands-on mentality is incorporated into the curriculum", says Felix. "A lot of freedom was given to us to implement our own ideas, and there was a perfect balance between academics and real life case studies that prepares us for the experience of the hospitality industry."
"Hospitality is changing dramatically", Daniel added, "…that's why future hospitality senior staff need to know what's happening. They need to be exposed to it and experience it in real life, not just read about it online. We've had students come up with new ideas for locations and challenge us on how Smyze would need to adapt, and that's exactly the input and insight we partnered with Les Roches to access."
Keep reading about Les Roches: