Learning on the job is all part of the Les Roches experience and it's been a real eye-opener for current Marbella BBA student Rabea Pfleger.
While the value of real-world work experience may not be immediately obvious, there are many great reasons why exposure to the industry is an essential element of academic programs at Les Roches.
For current Bachelor student Rabea Pfleger, who is nearing the end of her BBA in Global Hospitality Management at Les Roches Marbella, the experience she gained during her second internship has given her a new-found appreciation of the program structure and how each semester complements the other.
"The closer I get to graduation, the more I realize how much I love the way this program is put together," she says. "The first semester is where you learn the basics and it's your first practical experience in the kitchen and housekeeping, then you do your first internship, where you get to see how it's done in the real world.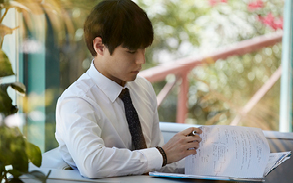 "The beauty of it is, you get the chance to apply what you've learned out in the field during the third and fourth semesters when you return to the classroom, where you also find out more about the managerial aspects of the industry. Then you go on your second internship and, after two semesters on campus being served three-course meals every day, it's great to get your hands dirty again. It's a much more rewarding experience the second time round too, because you have a deeper understanding of how things work.
"Finally, the experience you gain in the two internships makes what you learn in the last two semesters more tangible – you understand the content you're taught in class because you've seen real-life examples."
A Mandarin Oriental double
Rabea has been fortunate enough to spend two highly rewarding spells with Mandarin Oriental for her internships; with the first being in London and the most recent being at the Landmark Mandarin Oriental in Hong Kong.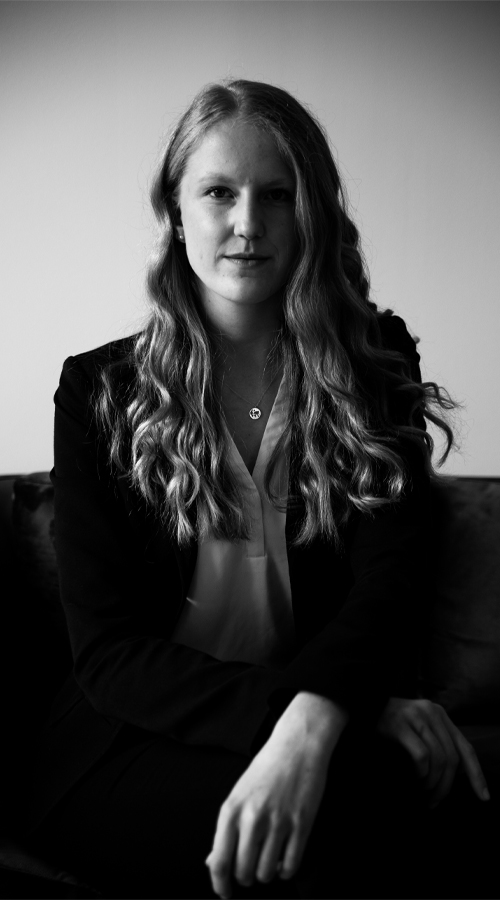 "When I started, I was back of house polishing glasses and was so scared of dropping them in a two Michelin-starred restaurant. But from day to day and week to week, the more you learn, the more confident you get.
"My first internship taught me a lot and my experience with Mandarin Oriental was amazing – they treated me so well, so I was super keen to secure my second internship with the group, anywhere in the world," she says.
"I searched for opportunities with them on Simplicity (the bespoke recruitment portal for Les Roches students) and was delighted when I saw the role in Hong Kong. The Landmark is one of the more modern hotels in the group, but the original is there too, as is the corporate head office, so for someone who's a little obsessed with Mandarin Oriental, it was perfect."
Having already worked in the hotel's rooms division, Rabea was looking for something in food and beverage (F&B) as that's the area she intends to focus on after graduation.
"I really want to pursue an F&B career, so looked for something related to fine dining on Simplicity," she says. "The application process was an interview with HR director, then with restaurant director and manager. I had a bad feeling about it, but the next day I found out I'd been accepted!"
High-end experience
Rabea landed a role in service at the hotel's Amber restaurant, run by noted Michelin-starred chef Richard Ekkebus. It's this kind of high-end environment students from Les Roches are frequently find themselves during their internships and it was a suitably nerve-wracking start for Rabea.
"When I started, I was back of house polishing glasses and was so scared of dropping them in a two Michelin-starred restaurant," she recalls. "But from day to day and week to week, the more you learn, the more confident you get.
"Then when I finally worked in front of guests for the first time, I just wanted to hide in the back! But then you learn about the table and chair numbering system and the way the restaurant is designed and the menu and how different colleagues behave and, finally, how to interact with the guests. It was quite the journey going from cowering in the back to chatting with guests by the end of my time there, which was really satisfying."
Following graduation, Rabea is hoping to secure a Manager in Training (MIT) position in F&B, with Mandarin Oriental being at the top of her list and a return to Hong Kong a distinct possibility.
"Living on my own and working in Hong Kong was really empowering," she says. "I'd been twice before as a tourist, but this time it was completely different. I spent more quality time with friends and explored places that aren't really on the tourist map, which introduced me to a different side of the place. It's such an international environment and that was reflected in my experience at Mandarin Oriental, where the team was truly diverse. I can definitely imagine going back."
Now working towards her final semester and capitalizing on her practical experience in the hospitality industry, Rabea reflects on the amazing opportunity for development our internship programs offer.
"Sure, there were a few bad days and there were times when I questioned why I was doing this," she says. "But I made some great friends, learned a lot and made huge personal progress while really enjoying Hong Kong, so looking back on it now it seems like a dream."
Keep reading about Les Roches: