If you've looked at working in the hospitality industry and hospitality management, you might have wondered how to get a start in this field. It can be intimidating to try to break into a new career, which is why internships are so popular in the hospitality industry.
An internship can help give you a boost compared to other candidates in the field. If you're thinking of studying for a hospitality degree you can even find programs like ours which include one or more internships. In this article, we'll go over why internships are so important for your hospitality career, as well as what different types of internships are like.
Introduction to the benefits of an internship
Many people recommend internships without necessarily saying why internships can be so beneficial to your career. It's vital to know what to expect when you are considering an internship, as well as the possible advantages that it can give you.
What is an internship?
An internship is where you get the opportunity to work for a company to help further your skills and experience in your chosen field. For example, in the hospitality management field of study, this might be working in a hotel or a resort.

Internships have different lengths, but they are usually fixed-term. An internship could last for any predetermined length of time, from weeks to months.
What you end up doing in an internship depends on the company and the kind of areas where you will benefit from gaining experience. Some companies might assign you to shadow a specific employee so that you can learn what their job role entails.

Others might have you work with different departments to get a broader view of what each one does and what working in them is like. This helps give you a good idea of what employment after graduation will be like.
Benefits of internships for students and graduates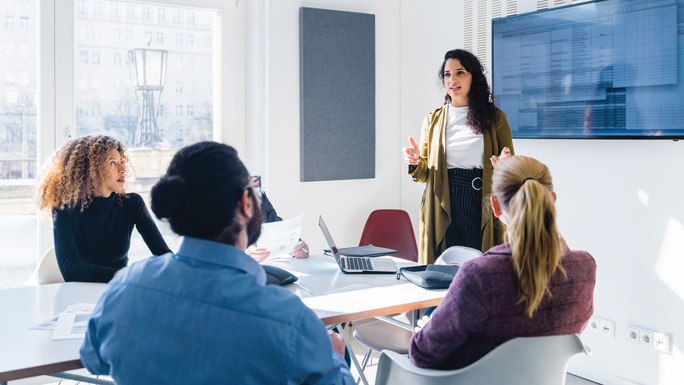 People take internships for a variety of reasons and there are many ways internships can help an individual improve their career prospects. Some of the main advantages of internships for a graduate student include the following:
Skill development
An internship opportunity will let you build on skills in real-life situations. It's one thing to learn a skill set while on a course, and theoretical knowledge is a vital building block, but using your professional skill sets and developing them in a real-world setting can be a huge asset. This helps you prepare for the career you want to embark on, and it can also help boost confidence in your skills.
You'll also learn lots of tips, tricks, and techniques from people who have worked in the field for years, and this can lead to a very fruitful internship experience. This can include job-specific skills as well as soft skills or transferable skills such as time management, organization, and more.
World-class degree in managing hospitality venues
With two internships and applied academic content, this degree provides the skills fundamental to a successful career in hospitality.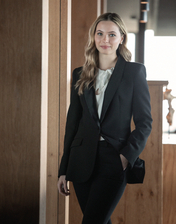 Professional experience
While a degree education is a great way to start a hospitality career, it's important to get professional development and hands-on experience on the job as well. Real-world experience is crucial for career preparation as it means that you'll know what to expect, and also means that companies can trust you to settle in quickly after they hire you, with a minimal adjustment or learning period.
Networking opportunities
Being an intern also means you'll be closely following employees at the company. This helps you make professional connections with your mentor or other people that you're working with. This is one of the biggest reasons why it's important to work hard and do well in your internship. If you make a good impression, these people might be able to help you find work as a future employee, or they might offer you a positive reference when you are job hunting. 
Resume building
The skills and experience that you gain through an internship can be an impressive addition to your resume when you look for jobs. Employers like to see that you have real-world experience and advanced skills. A reference from an internship mentor or other people at the company could be helpful too.

These extras can help make your resume stand out compared to others applying for the same job. This can make it easier to get interviews and eventually job offers. A 2019 study by NACE (National Association for Catering and Events) indicated that graduating seniors with internship experience received 20% more job offers compared to graduates without internships.
Trying out career paths
Another big benefit of internships is having the opportunity to sample a role before you decide which career path is right for you. This could be through a range of internships at different companies, or you could have a longer internship that lets you work in different departments.

This can be very helpful if, for example, you are sure that you want to work in hotel management, but you don't know if you would prefer to work in boutique hotels or large chains. Or, you could find that you actually want to specialize in luxury management.
Higher salary potential
With the experience, skills and increased job offers an internship can give you, it generally means that doing an internship can help you compete for roles with higher pay and higher salaries. This is important because some jobs with business degrees are highly competitive.
Why are internships important for employers?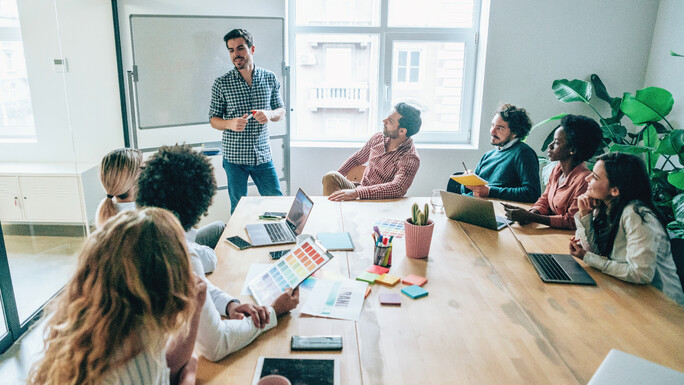 There are also many reasons why employers choose to offer internships, including:
Assessing potential employees

Cost savings compared to hiring staff

Increased productivity

Fresh perspectives
Types of internships
There are different types of internships that you can take on. Some of the main differences lie in pay, duties, the hours worked, and the length of the internship.
Paid vs. unpaid internships
One of the main differences that students look at in internships is whether they're paid or unpaid. Obviously, a paid internship can be beneficial in some situations, especially for people who cannot afford to work for free. Paid internships can help promote diversity in hospitality by opening the field to applicants from lower-income backgrounds.

However, there are far fewer paid internships to choose from, and it can be a challenge to find a paid internship in the field that you want to pursue.
Unpaid internships can be more difficult to undertake if the applicants have living expenses to consider, but there are more unpaid internships on offer. Unpaid internships are easiest to do as part of your hospitality studies, for example, if your hospitality management school includes an internship as part of the course.

Getting an unpaid internship also gives you a wider range of specializations and areas to experience.
Full-time vs. part-time positions
Some internships will only be part-time, while some will be full-time. You should carefully consider how much time you have to dedicate to your internship alongside any other study and work commitments. Of course, if you have the resources, a full-time internship means more experience in a shorter time span to help you progress your career.
Permanent position vs. short-term engagement
Most internships are for a fixed term, lasting from weeks to months. However, some internships might be permanent positions. This usually means you'll be assessed for a permanent job at the end of an initial period.
Photo Credits
Main Image: LumiNola/E+ via Getty Images