Diversity and multiculturalism in the workplace are vital for any thriving business that wants to attract top talent and appeal to a broad customer base. As a customer-centric industry, diversity in hospitality is even more important.

A diverse hospitality team brings fresh perspectives, better customer service, improved decision-making, and greater creativity.
Let's find out more about the importance of diversity in hospitality and how studying for a hospitality degree can set you up for success in diverse hospitality work environments.
What is diversity in the hospitality industry?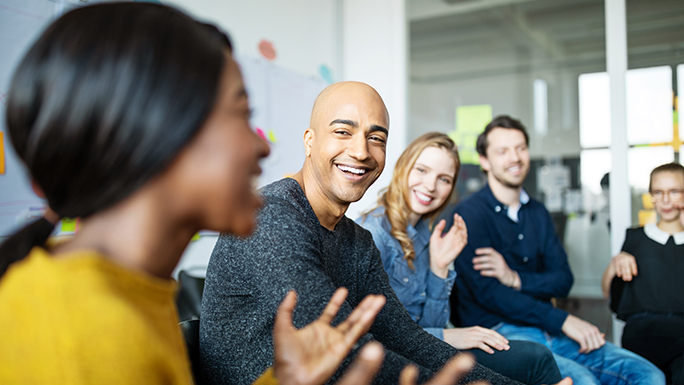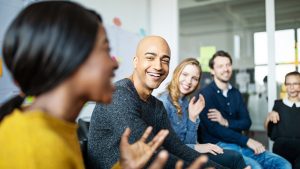 At the very foundation of diversity is an understanding that as humans we all come with our own unique and varied life experiences, cultural histories, and perspectives. Diversity in hospitality means recognizing, valuing, and leveraging these differences in both your employees and your customers to improve the overall experience for everyone.
What are the 4 types of diversity in the workplace?
To better understand diversity in the workplace it can be useful to think about different factors that play into it. Some of these are innate while others are external. Let's take a look at the four main diversity types.
1. Internal diversity
Some are characteristics we're born with and these are things we don't choose and can't change about ourselves, including:
Age

Nationality

Ethnicity

Race

Cultural identity

Sex assigned at birth

Gender identity

Sexual orientation

Physical ability

Mental ability
2. External diversity
External characteristics are those related to a person but not things they are born with. External diversity is influenced by the external world, including surroundings and other people, so they are aspects of a person that can change over time. External characteristics include:
Socioeconomic status

Education

Geographic location

Citizenship

Religious beliefs

Life experiences

Personal interests and hobbies

Familial status

Relationship status
3. Organizational diversity
Organizational, or functional, diversity involves characteristics assigned to different employees within an organization that distinguishes them from one another. An organization can be a paid workplace but can also be a volunteer environment or any activity undertaken as part of an organized group. Organizational diversity includes:
Place of work

Role or job function

Employment status

Management status

Seniority

Type of pay
4. Worldview diversity
Lots of factors, including external, internal, and organizational characteristics combine to form our worldview. Our worldview is how we interpret the world around us and includes:
Outlook on life

Moral compass

Political leanings
Why is diversity so crucial in the hospitality industry?
The hospitality and hotel industry is a unique melting pot of cultural diversity where workers, customers, and clients from different backgrounds from all over the world come together. This can present challenges, for example, a lack of cultural awareness and not hearing diverse voices can create unhappy teams and a poor customer experience. But diversity also presents unique opportunities. Having a culturally diverse team can:
Help you better understand and improve the service for different types of guests

Tap into different views, ideas, and perspectives to innovate and offer new and different services

Create better market segmentation because you understand your audience and can adapt services and products to meet their needs.
Importance of workplace diversity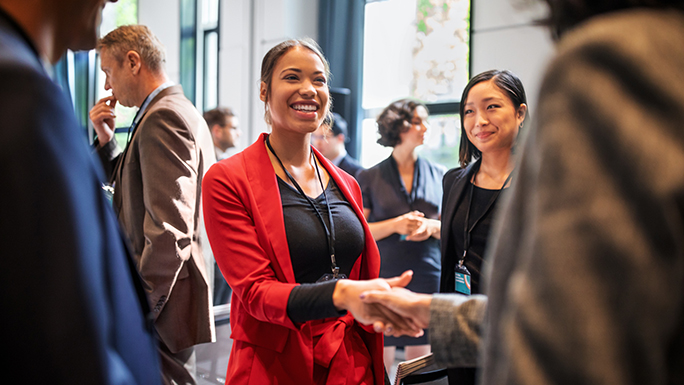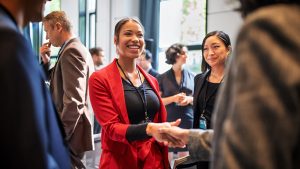 Focusing on the employee side, a well-managed diverse workforce is an invaluable asset. When you embrace the diversity of your team, including everyone from front-of-house staff to senior decision-makers, you can tap into a well of amazing talent, skills, and perspectives that can benefit both the organization and your people.
Importance of diversity in the hospitality and tourism industry
Whether you're a hospitality manager, event manager, or hotel manager, it's essential to understand the importance of diversity and multiculturalism in the workplace.
Aside from making your work environment a generally happier place to be, it's vital for ensuring your current team feels heard and valued and for attracting top talent. When you recruit from a wider and more diverse pool you'll access more candidates and attract those looking for space to grow. This brings better overall staff performance, fresh ideas, and the opportunity to better understand a diverse customer base.
Get started on your hospitality journey with a BBA.
This degree gives you the academic knowledge and practical skills required for hospitality management in the modern age.
Benefits of diversity in the hospitality and tourism industry
Diversity in hospitality and tourism is beneficial in many ways for both hospitality industry employees and customers, such as:
Improved cultural awareness

. Whether you're a local or global company, having a team rich in cultural diversity allows you to work more collaboratively with different clients. Maybe you have vendors based in India, so having an employee who speaks Hindi could be beneficial to working relationships.

Positive employer brand

. If you have a more diverse workforce you're more likely to be perceived as a more human, accepting, tolerant and progressive employer. That's great for attracting future talent.

Increased marketing opportunities

. Potential customers who see that a company represents a diverse workforce are more likely to be able to relate to it. Advertising that is more genuinely diverse in its representation, with different ethnicities, ages, abilities, and gender representations will promote your services to a more diverse customer and client base.

Increased productivity. Diversity and multiculturalism in the workplace play a big part in how engaged employees feel. When employees are treated with respect and feel heard and valued they feel happier, work harder, and are more productive.
Better employee retention. Employees are your biggest asset, and it takes time and money to train your team up in customer service, IT systems, and everything that goes with efficiently running a hospitality and tourism business. When you encourage and celebrate diversity, staff are able to be their full selves when they come to work and will feel like an important part of the team and want to stay.
Better decision-making

. Having diverse representation at every step in the decision-making process means you'll be able to draw on diverse experiences and views and make more informed decisions.

New markets

. A diverse group of employees can give you new insights into regional differences and help you tap into new demographics and markets you might not have even known existed.
Studying hospitality and tourism management is a great way to gain real-world experience of working in diverse hospitality environments. With a hospitality degree, you'll be set up for success in whichever path you choose to follow in your hospitality career.
What is diversity with an example?
Leading hospitality businesses understand the importance and value of dedicating time and attention to creating a more diverse workplace environment. One of the major focus areas in helping to achieve this is in recruitment. A diverse recruitment strategy means a process free from unconscious bias that gives all jobseekers, irrespective of background, an equal opportunity.
A great example of diverse recruitment in action is Hilton hotel's efficient and inclusive hiring process. Even before the move to more digital workplaces in the 2019 pandemic, Hilton was fully embracing video interviews. It understood that this made the interview process more accessible to a broader and more diverse range of talent, removing obstacles like paying for transport, having to meet in a busy or stress-inducing office environment, or having to make difficult care arrangements for dependents.
Hilton also systemized the process which meant the business could interview a large volume of candidates simultaneously. This streamlined the process and reduced the hiring process from 45 days to an impressive five days. That saves a lot of time and money for candidates and the business. This inclusive and efficient recruitment process earned Hilton a coveted DiversityInc award and put the hotel chain up there as the number one best place to work in 2021.
The importance of diversity in the hospitality industry
The importance of diversity in hospitality can't be underestimated. It creates a more positive work environment, increases job satisfaction, brings diverse voices into the decision-making process, fosters creative ideas, and helps you segment and better understand your customer base. All of this means a more productive, customer-focused, successful, and profitable business.
Gain real-world experience at Les Roches
At Les Roches, we pride ourselves in on-the-job training that exposes you to real-world hospitality work environments. You'll gain all the practical skills needed to work in and effectively manage diverse workplaces – things like people management, leadership, solving problems, and paying attention to the details.
You'll also have exciting opportunities to travel the world with our global internships and study alongside students from over 100 different nationalities. This unique experience means you'll meet, study and work with people from culturally diverse environments.
At Les Roches, we combine practical training with all the academic theory you'll need to succeed. As a NECHE-accredited school, ranked within the world's top three hospitality education institutions you can be sure of a unique first-class learning experience.
Master how to be a diverse hotel manager
Get all the skills and experience you need to succeed in diverse hotels across the world.