Your first year on the Les Roches BBA program is the first year of your professional hospitality career. Susanne Welle, Dean of Practical Arts, discusses what's involved in the Practical semester and how it gives students a significant career advantage.
During the first year at Les Roches the students learn all the practical skills they need for the internships and also for the rest of their three and a half years at Les Roches and their future careers.
The first year on the Les Roches BBA fully immerses students in real-world hospitality situations, from front of house and housekeeping, to kitchen service and restaurant. The facilities are indistinguishable from the real thing, as students learn from expert faculty with the latest equipment and technology. Here are three big reasons why the practical arts semester is so important to your career:
1. You'll become a hospitality professional
Making the transition from student to employee is often one of the hardest moves for graduates, no matter what subject you study. On the Les Roches BBA, real-world experiences are on the curriculum and built into the course, allowing students to gain confidence in service and shift their mindset to that of a hospitality professional.
"It's really important for the students to go through this practical part in order to identify themselves with their future employees", Susanne says. "If you have never done a job it's very hard to understand what exactly your staff are going through."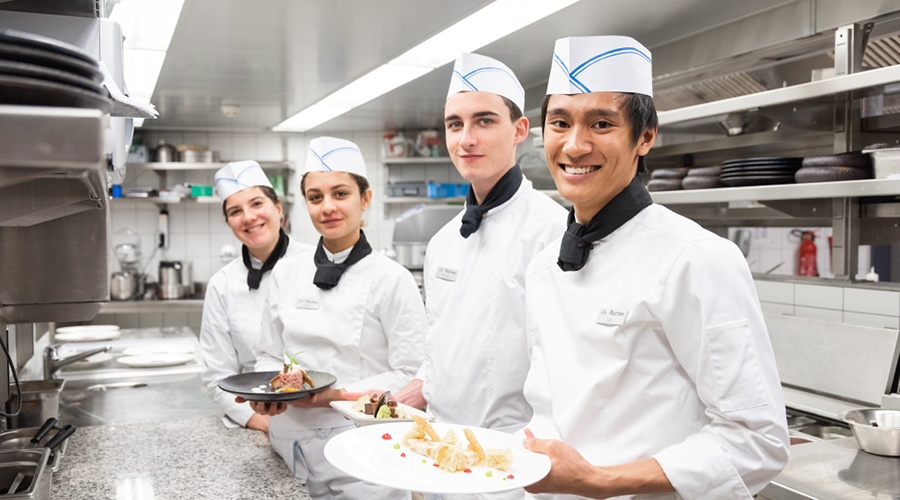 2. You'll gain first-hand experience
The extent of practical learning in the first semester at Les Roches is unrivalled, with students experiencing every aspect of hospitality. This gives them a rounded view in all competencies, and the ability to lead with a full understanding of the challenges in each area.
Compared to other hospitality schools, Les Roches exposes the students to a variety of different departments such as front office, housekeeping, food and beverage, kitchen service and wine and bar.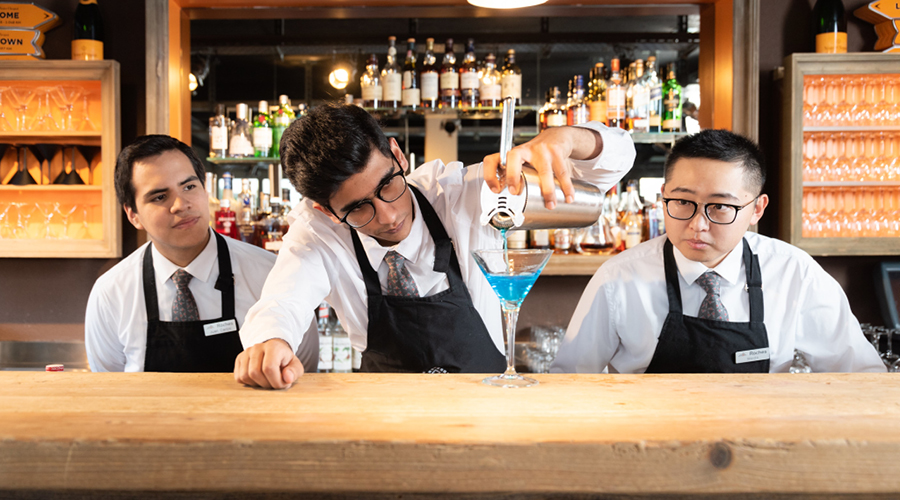 3. Employers can see the difference
The difference the practical arts make to the employability of Les Roches graduates is undeniable and led to Les Roches recently being ranked third in the world for employer reputation. "Companies that take Les Roches Switzerland students for their internships see that the students can adapt and learn very fast."
Combining a year of practical experience with a full understanding of the soft skills needed in today's experiential hospitality industry gives our BBA students a strong career advantage. "Clients don't only appreciate the practical and technical skills but also all the soft skills which are so important in today's industry."