We asked Generation Z students why they decided to pursue a career in the global hospitality management industry and their answers will inspire you. Hospitality management is one of the most sought-after career fields among millennials and Generation Z students who are finishing high school and looking to pursue a future that takes them off the beaten path. While offering professional opportunities for growth and financial reward, global hospitality management covers a wide array of sectors within the larger global tourism industry. Not to mention, hospitality and tourism is the fastest growing industry worldwide and professionals with international training are in high demand around the world.
Before we get to the individual insights of Les Roches Global Hospitality's incoming Gen-Z students, let's take a moment to get to know this emerging demographic. Generation Z is defined as anyone born after 1995. Broadly speaking, this emerging generation thinks and acts more like boomers than millennials, according to The State of Gen Z 2017, a US-based research report by the Center for Generational Kinetics.
Gen Z is considered to be more frugal with their money than the more spontaneous Millennials. The Center for Generational Kinetics states that about "12% are already saving for retirement and a significant 21% of this generation of people ages 14 to 21 had savings accounts before the age of ten."
Generation Z is being drawn up as a "throwback generation." Often times, they begin working while still in school, they are saving money, and they are determined not to end up with the debt that their Millennials predecessors have amassed. The report states that "77% of Gen Z currently earn their own spending money through freelance work, a part-time job, or earned allowance. This is a powerful finding given that this is also true for about the same percentage of Millennials surveyed, who are ten years older!"
Although they still have a few years until their role becomes prominent, Gen Z is poised to eventually make an even bigger and more positive impact than Millennials. Their technological adeptness, openness and diversity, together with their responsible fiscal behavior are positioning Gen Z to be the next leaders in a global economy where hospitality & tourism are at the forefront of a cooperative and peaceful global society.
Future Les Roches Marbella Students Speak…
---
Carlos León – Lima, Peru
"Having traveled to different parts of the world, I discovered the importance that a hospitality mentality has on tourist destinations. I want to import that mentality to my country, as it has many hidden treasures yet to be discovered by the world and building a tourism industry would improve the life of many of my fellow countrymen. Studying global hospitality will allow me to learn how it is implemented in different realities and will teach me the skills necessary to achieve my goal: to turn my country into the tourism experience I know it can be.
Daniella Ofer – Prague, Czech Republic
"I chose to pursue this career because it really gets you involved with people in different ways. My father used to own one of the best hotels in Prague and I basically grew up in it, so it was quite an inspiration for me. Other than that, I think studying a general business degree at a university won't open as many doors as hospitality can to different career paths and provide the potential to discover the world."

Diego Cascante – San Jose, Costa Rica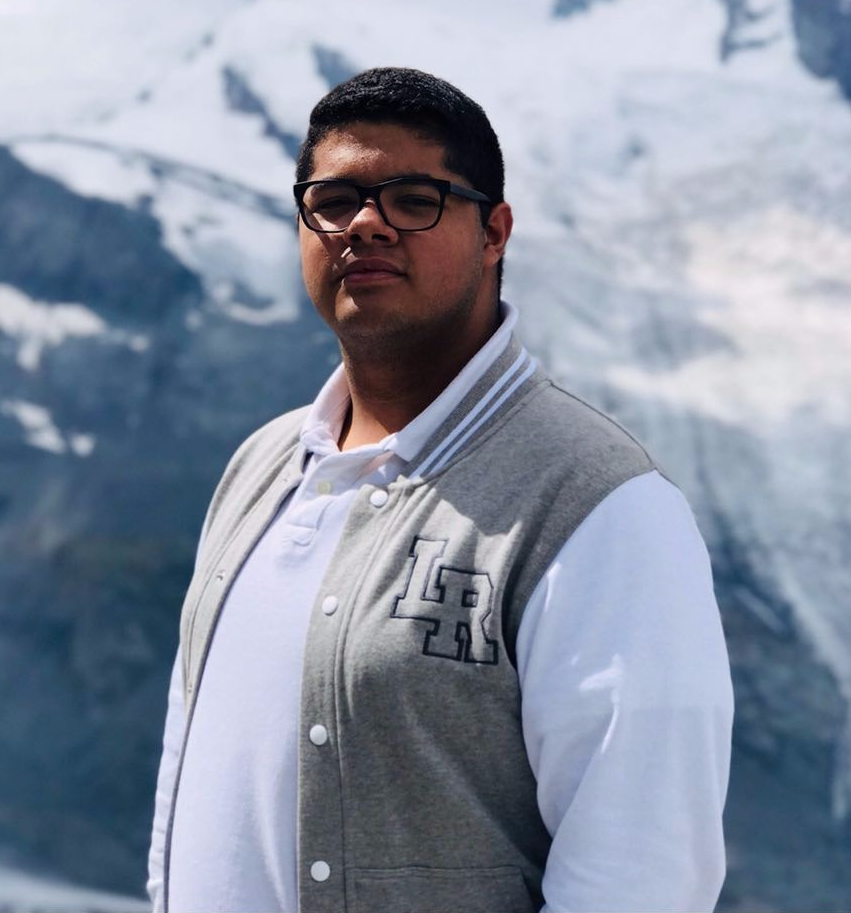 "The Hospitality industry allows me to exploit my passion for service while allowing me to meet people from all over the world, discover unique cultures, experience amazing foods and most importantly, making a difference on someone's day!"



Alex Bernasconi – Lugano, Switzerland
"Hospitality is one of the world's fastest growing industries and becoming a part of it offers me a chance to experience a lot of different places up close along with meeting and working with people from all over the world."
Velina Velkova – Sofia, Bulgaria
"I chose to pursue a career in global hospitality management because it opens doors that are incredibly interesting and fascinating to me. It allows me to meet and socialize with people from all over the world and it's also such an industry that is growing more and more by the day."

Francisco Jimenez – New York, New York
"It's a career that best suits me, it allows me to travel, experience great things, meet incredible people, and most importantly grow as a person. On top of that, it's one of the biggest and fastest growing industries in the world."

Nelly Vardanyan

– Moscow, Russia
New York, New York
"As with many others, my parents used to compare me and my sister and say that she was more intelligent. Personally, I think that being smart isn't necessarily enough to become a good professional. While I was a volunteer at hospice I understood that I enjoy making people smile. I know that working in a bank will not make me happy because sitting at a desk and counting numbers is not what I want to do. I adore how the hospitality business works by starting from the very begging and climbing the carrier ladder. My goal is to grow not only as a hotelier, but also as an individual. I want to be an innovator and one day come back to Russia to make a difference and prove my parents that you can succeed no matter what."
Indira Shamilova – Naberezhnyye Chelny, Russia
"The hospitality industry remains a relevant and the most profitable business sector which will be always in demand and it is not limited to a monotonous routine, it also allows to be creative and extraordinary, to think in a different way as well as to move with the times."

---