Do you want to become a successful food and beverage consultant in the hospitality industry? Discover the key skills and qualifications needed to make your mark. Learn how to promote yourself, build an impressive profile, acquire new clients, and stay on top of the latest trends and challenges in an exciting field.
Introduction
The world of food and beverage is constantly evolving. From the latest trends to the most innovative technological advances, this sector continues to revolutionize how we eat, drink, and consume the dining-out experience.
For businesses to keep a competitive advantage and stay profitable, they need access to quality expertise from experienced consultants.

We explore how to become a food and beverage consultant and delve into what the role entails.
Understanding the food and beverage industry
The food and beverage industry includes a wide variety of establishments that serve prepared meals, snacks, beverages, or any combination of these.

From fine-dining food beverage restaurants to ice cream parlors to coffee shops, these food service businesses employ hundreds of thousands of individuals, including restaurant owners, food and beverage managers, chefs, waiters, and baristas.
Advances in technology continue to drastically shape the industry. This includes the introduction of mobile ordering systems, automated self-serve kiosks, and delivery services.

This is why the role of a food and beverage consultant has become increasingly important.
The role of a food and beverage consultant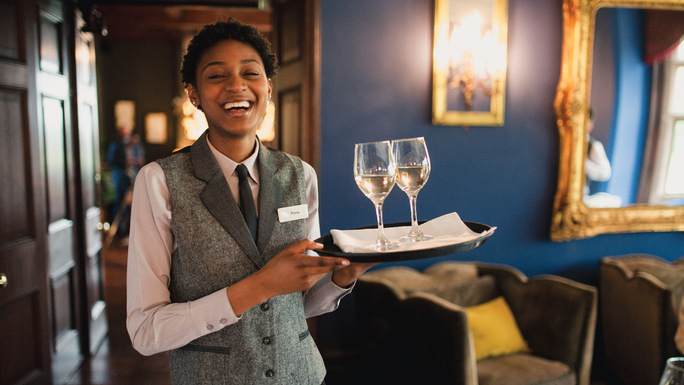 Consultants play a vital role in helping hospitality businesses. But what does the role entail?
What is a food and beverage consultant?
A food and beverage consultant is a professional who provides advice and guidance on the operations of restaurants, cafés, bars, and other venues.

They provide an outside perspective and assess the overall performance of a food and beverage company's operations to identify areas that need performance improvement.

With their industry-specific expertise, they can help establishments maintain their competitive edge.
What does a food and beverage consultant do?
Responsibilities of a food and beverage management consultant include providing companies with the latest information and advice on industry trends, regulatory compliance, customer experience  and business model development, marketing strategies, menu design concepts, point-of-sale systems, and more.

Their expertise helps businesses stay current with the most up-to-date practices as well as maximize their profits while ensuring they remain compliant with regulations.
Skills required to be a successful food and beverage consultant
To excel in this role, a person needs to have strong interpersonal skills, the ability to think critically, excellent problem-solving abilities, knowledge of regulatory standards, business acumen, customer service proficiency, and the ability to stay on top of industry trends.
Responsibilities of a food and beverage consultant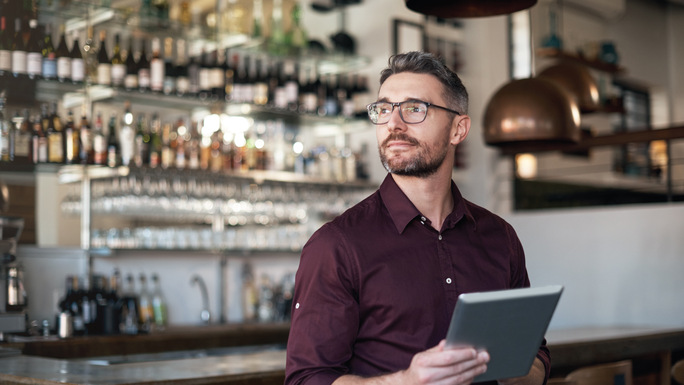 The responsibilities can vary but often include:
Conducting operational assessments to identify potential improvements

Developing and implementing strategies for menu design, pricing, and marketing

Analyzing financial data to create budget plans

Implementing cost-saving measures

Creating training programs for staff

Developing customer service policies

Recommending solutions for streamlining operations
Importance of a food and beverage consultant in the success of a business
The expertise of a management consulting firm can be invaluable when it comes to creating more efficient processes, increasing profits, and achieving goals.

Whether a business is already successful or struggling to stay afloat, the advice of a qualified hospitality consultant can help.
Steps to becoming a food and beverage consultant
To become a food and beverage consultant, one needs to acquire the right knowledge, skills, and experience.
Education and qualifications
You'll typically need to have a degree in either hospitality management or business and marketing.

From learning how to conduct market research, to implementing promotional strategies, having a recognized degree in the field is an important part of becoming a successful consultant.
Do you want to excel as a food and beverage consultant?
A hospitality degree will give you the skills and knowledge to be successful in this exciting field. With two internships under your belt, you'll be primed for a career as a food and beverage consultant.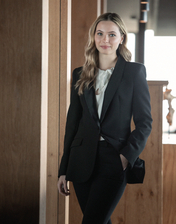 If you're looking to specialize in a particular area, for example in the hotel industry, then you may want to do a postgraduate course.

With additional studies, you can become an expert by gaining more industry knowledge, practical experience and valuable contacts.
Are you ready to take your career in hospitality up a notch?
With the right qualifications, you can help businesses maximize their profits, create more efficient processes and increase sales. A master's degree in hotel management will equip you with the skills and knowledge needed to reach your career goals.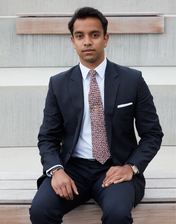 Relevant work experience
When choosing a program to pursue, it's essential to look at the work experience component as this is vital for developing valuable skills and insights.

You can also gain experience by working in restaurants, hotels, catering companies, or related businesses.
Building a network and reputation
You should consider joining professional associations or taking advantage of industry events, as these will give you additional opportunities to build your network.

By building relationships, you can gain more clients, build your portfolio and solidify your profile as a consultant.
Tips for finding clients
You can promote your services through your website, social media, online directories, and attending industry events. You should also reach out to potential clients directly by email, phone calls, or even in person.

It's important to be persistent, as it will take time to establish yourself.
Marketing yourself
Potential clients need to know who you are, what you offer, and how you can help them. You can do this by setting up a website, creating brochures and flyers, or attending industry events. You should also make sure that you're active on social media platforms.
What can I do to prepare for a career in food and beverage consulting?
Here are some tips on how to prepare for a career in food and beverage consulting.
Build your credentials:

A degree in hospitality is important to get your foot in the door.

Gain relevant experience: This can be through hospitality internships

, work experience, or volunteering.

Network:

Make sure you're active in the industry and building professional relationships.

Develop key skills:

Learn how to communicate effectively, problem solve and foster excellent organization.
What are some of the benefits of pursuing a career in food and beverage consulting?
You'll have the opportunity to work with different clients, making it an exciting and varied career path. You'll be able to use your experience and skills to help businesses succeed, which is incredibly satisfying.
You'll also have the potential to earn a high salary based on your level of expertise. With an estimated total pay of $58,976 per year in the US, it's one of the higher-paid careers in hospitality.
Challenges and opportunities in food and beverage consulting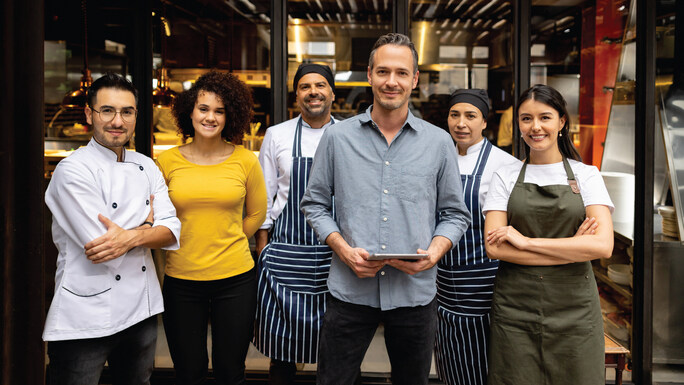 As with any industry, there are challenges and opportunities associated with food and beverage consulting.
Common challenges faced
One of the main challenges is that you need to keep your knowledge relevant and understand new technologies or products that could benefit your clients.

Another challenge is marketing yourself and getting new business. You need to be proactive in attending industry events, joining relevant groups or associations, and connecting with potential customers online.
Opportunities for growth and advancement
A career in food and beverage consulting provides excellent opportunities for growth and advancement.

As you build your reputation, more businesses will come to you with their needs and this will open up new doors for consultancy projects.
You can also explore other areas of the industry – for example by working as an event planner or becoming an advisor on business strategy.

If you're looking to really make a mark, you can even start your own strategy consultancy firm.
Importance of staying up-to-date with industry trends
The food and beverage consulting industry is always changing, so you need to make sure that you're aware of the latest products and services that your clients may need.

Make sure that you keep up with news sources, attend conferences, or read relevant publications to stay ahead of the game.
Conclusion
With a career in food and beverage consulting, you'll have the chance to work with different businesses, gain valuable insights into the industry and use your expertise to help companies succeed.

This makes it an excellent option for those who are looking for a challenging and rewarding career.

To get started, enroll in a degree in hospitality, gain relevant experience, and build a strong network.
Photo Credits
Main Image: Alexander Spatari/Moment via Getty Images