This year's Worldwide Hospitality Awards take place in Paris on 30 November; and we're very proud to say that no fewer than four Les Roches alumni have been nominated for the 'Professional Success' award. Could one of Kshitij Gandhi, Luis Félix Ibáñez Merino, Hamza Faisal Rasheed or Zoé Tudela take the top prize? Let's meet them to assess their chances…
Four students. Four nationalities. Four different career paths in hospitality. But only one Professional Success award, for which our alumni Kshitij Gandhi, Luis Félix Ibáñez Merino, Hamza Faisal Rasheed, and Zoé Tudela are up against each other as well as six other nominees.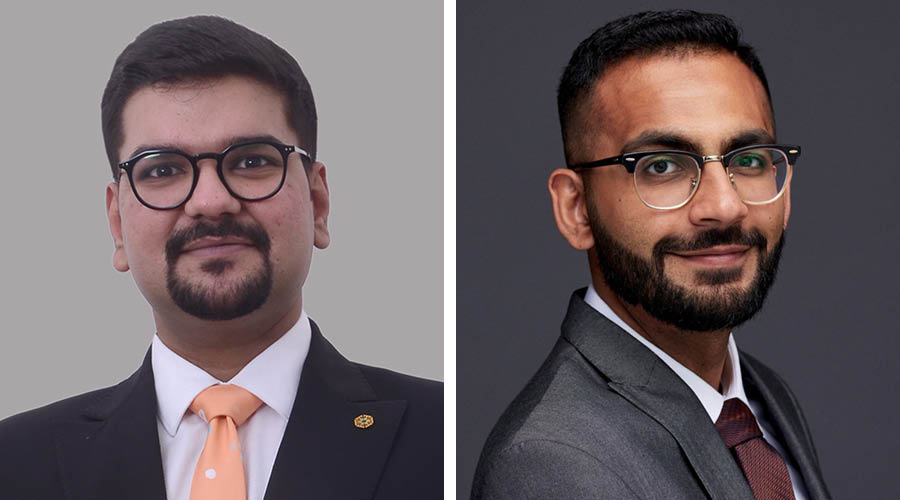 With their awards nominations, our Fab Four have already demonstrated a peerless academic pedigree and either shown promise in their chosen career path, or have already achieved notable success – sometimes both.
MBA graduate Kshitij Gandhi is a familiar face in our blog, as the winner of a high-profile national competition in India, which earned him a full scholarship to our MBA program. Since graduation he's returned to his native country and has now been appointed Director Operations for The Indian Hotels Company (IHCL), with responsibility for a portfolio of more than 60 hotels.
Kshitij says of his program, "The MBA at Les Roches is definitely an MBA in its true sense. The beautiful part about it is that it is now tailor-made to hospitality individuals. We had subjects like asset management, investment, securities, risk. And all of these items you do need in a business environment and how to tailor them to a hospitality environment is again something that was taught to us very nicely."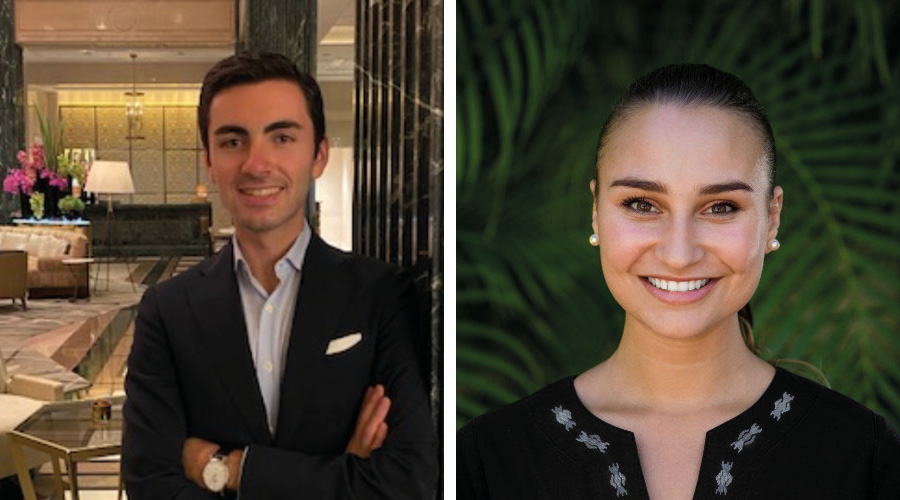 Luis Félix Ibáñez Merino is an Honors graduate of our Bachelor's degree, having studied at our Marbella campus in his native Spain. He's now making a name for himself in one of Spain's newest luxury hotels, the Four Seasons Madrid, where he's been working from pre-opening to present day. In fact, as we recently reported, Luis is one of a handful of Les Roches alumni who have helped bring the hotel from vision to reality!
"Despite going through one of the most historically challenging times, with the devastating global pandemic whipping the world, we managed to complete our first year of operation with lots of effort and a big smile behind the face masks we were forced to wear. The hard work invested in the process was recognized by my colleagues and managers and I was promoted to the Front Desk Manager position, thus completing the dream," says Luis.
From Marbella to the mountains
Pakistan-born Hamza Faisal Rasheed is another Honors graduate from the Bachelor's program at Les Roches Marbella. He later went to Canada for his postgraduate education, and today he is Guest Relations Manager at The Fairmont Jasper Park Lodge, situated in one of the Canadian Mountain Parks which combine to form a UNESCO World Heritage Site.
Hamza says, "Travel and hospitality have become a part of me; connecting with guests from all over the world has become a part of me; and, especially, the long, tiring but extremely memorable work hours with an amazing team have become a part of me. Moreover, with an increased trend in sustainability in hospitality, I'm glad to be working in an industry that is constantly taking strides to make the world a better place and implementing innovative solutions to achieve 'net zero'. This has also motivated me to reduce any waste and help in volunteering activities when I can."
Last but by no means least, is Zoé Tudela. Born in France, Zoé enjoyed her transformative Bachelor's experience in Switzerland, at our Crans-Montana campus. She graduated with Honors and Distinction, before heading to Mexico and a traineeship position at the ultra-luxury One&Only Palmilla resort in Los Cabos. That was just four years ago. Today, three promotions later, she is Front Office Manager for the resort, having been awarded Manager of the Year by One&Only in 2019.
"Empowerment, empathy and growth are the pillars I live by; including in my personal life," she explains. "During the pandemic of 2020, I created a community of Women of Hospitality and Travel in Los Cabos (WHTC) to provide a safe platform for young and more established professionals to connect and share resources. This empowered community aims to develop more women to achieve executive positions within our industry through the help of mentorships and workshops."
We could not be prouder of these four, fine young ambassadors for the Les Roches Way of Life. We'll be keeping a close eye on awards night and we're wishing Kshitij, Luis, Hamza and Zoé all the very best of luck!
Click this link

to discover more about the Professional Success awards category and our four Les Roches nominees