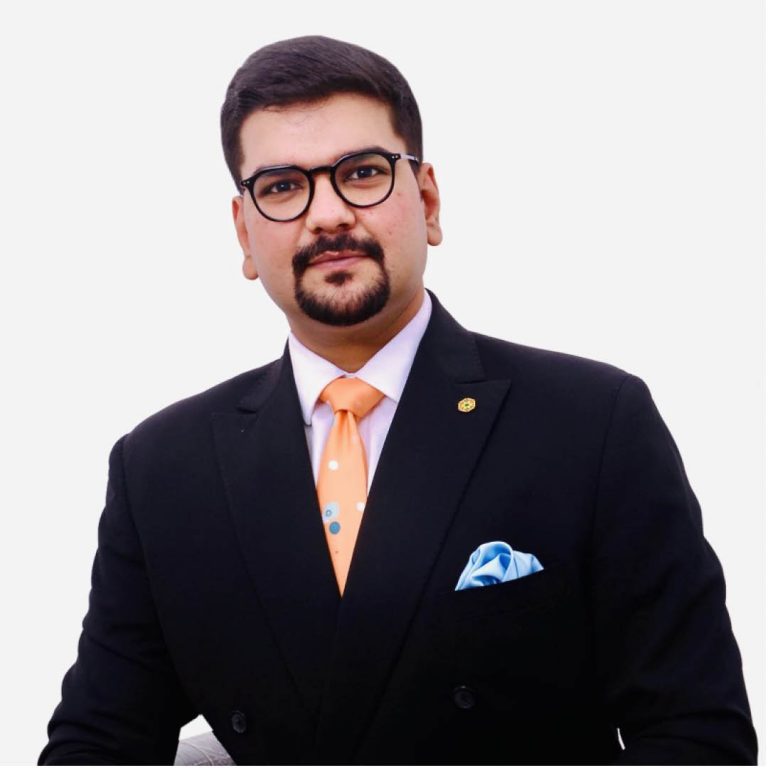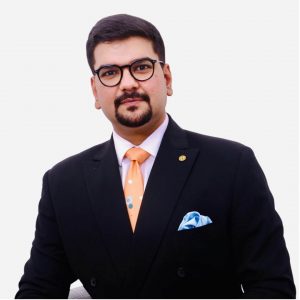 Maybe his name rings a bell? If so, there's a good reason! Kshitij Gandhi, now Crans-Montana alumnus since March 2021, won the Next General Manager of India competition back in 2019, earning his spot to study the MBA in Global Hospitality Management at Les Roches!
Today, the recent graduate holds the well-deserved position of Corporate Director Business Operations, North & West India, at The Indian Hotels Company Limited (IHCL) – sponsors of the 'Next GM' competition – and we are very excited for him!
We caught up with Kshitij to find out how his Les Roches journey went, how it led him to his current managerial position, and what he's planning for the future!
Kshitij, looking back, what do you remember from your first day at Les Roches?
It was my first time in Switzerland, and I still remember that day very clearly. At the airport, there was a huge waiting team with a banner that said 'Les Roches'. There was a sense of comfort and a sense of welcome home. It was a little like when you come home, and you know your mother is going to greet you, there's going to be food, it's going to be safe.
There were people to look after the luggage and take us to college. And it was snowing the day I arrived! It was the first time I saw proper snow! All in all, when we arrived at Les Roches, it felt like a very secure environment.
What did you enjoy about the MBA?
The really good part about the MBA – that I really enjoyed – was that we were allowed to choose our own electives alongside the main subjects. That works really well because it gives everyone a sense of understanding of that particular subject.
A small example is the sustainability and tourism elective that we had in the first semester, which was taught by Dr. Diamantis. It gives you a very macro understanding of what the world really needs for hospitality in the tourism world to provide. I have always been a spokesperson of clean living, sustainable living. In my current role, that subject helps me understand the macro picture of my company, what they do, and also how it is aligned to the community requirement. And that bridging the gap, I think, is a beautiful understanding because you could keep on providing.
Did you feel prepared to tackle new opportunities after graduation?
The world saw such dynamic changes, so we had to adapt to it. The teachers needed the new strategies to teach, and we needed new strategies to imbibe and learn. And other than the topics that were taught, I think this entire process of how it was handled, how it was communicated and how we were receptive to it, is something that you do learn in an ideal environment where I perhaps wouldn't have if I'd not been at Les Roches.
The MBA at Les Roches is definitely an MBA in its true sense. The beautiful part about it is that it is now tailor-made to hospitality individuals. We had subjects like asset management, investment, securities, risk. And all of these items you do need in a business environment and how to tailor them to a hospitality environment is again something that was taught to us very nicely.
All in all, it was up to you to see how much you can grasp and how much you can advance. It did make us ready in a major sense. Can you really be ready for what is out there? I don't think so; you have to evolve and adapt every day. Every day is a new day and especially in the hospitality world. Les Roches gives us wings and we have to learn how to fly.
"I am currently working for the Executive Vice President of the group, which means working for someone who has such a tremendous amount of experience under his belt."
How did you get to the position you are now?
I was in touch with my company throughout the year. During the semester, I would let them know about my various activities. For example, when I was a Student Ambassador or when I was part of the HC3 Hilton College Hospitality Hackathon. Other than that, whatever subject that I would be learning, whatever my grades were, I definitely made sure to be in touch with the company.
Once I was nearing the end of the program, the company and I had a discussion to understand what I wished to do. And because I am at an early stage of my career, and I am still trying to figure out what my area of expertise is, I left it open for the company to decide where they saw me fit. Eventually, they got back to me with this current position of Corporate Director Business Operations, and I quickly accepted it. It sounded perfect. And it will help me explore myself as a hotelier.
I am currently reporting to the Executive Vice President of the group, which means working for someone who has such a tremendous amount of experience and definitely every day is a new learning for me.
Finally, and going back to the Next GM of India, do you still see yourself getting to that position, maybe soon? 
If the company sees the skills and the competency in me in the coming years to become a General Manager, that is definitely something that I would love to consider and be part of. But my current role, of course, is super challenging and I'm still trying to get a grasp on it every day. There's a lot of handling, there's a lot of operational input that is required. So my focus is at primarily excelling in what I'm doing currently. And then, when the opportunities or the areas will open up, be it General Manager or otherwise, I'm open to all sorts of opportunities.
I would love to see myself on the chair of a General Manager. However, I am here for the company to be on the chair where they see me fit and adding value. So my aim for the next few years is to be on a chair, whichever chair, where I can add as much value as I possibly can – and learn something.
Thank you Kshitij, we cannot wait to see what's next and wish you all the best for your new professional journey!