Are you looking for a career that's exciting, rewarding and offers plenty of opportunities to progress? Whether you're looking to kick-start your future or considering making a career switch, hospitality is a vibrant and interesting industry that contributes $3.41 trillion annually to the global economy[1] while offering plenty of fantastic opportunities.

While acquiring a Bachelor Degree in Hospitality Management is the first step towards a rewarding career in hospitality, it's never too early to start learning about the industry and the importance of delivering an outstanding hospitality experience.
What is hospitality?
The word "hospitality" derives from the Latin "hospes", meaning "visitor", "guest" or "stranger". It's used to describe being welcoming and friendly to visitors or guests. Today, hospitality is a global industry and one of the world's largest employers. Hospitality, however, shouldn't be confused with customer service. Hospitality focuses on making customers feel welcome, comfortable and happy, while customer service is about meeting customers' needs and helping them solve problems.

You will come across the hospitality industry almost anywhere: it includes travel and tourism, food and drink, accommodation and recreation. All these industries share a common goal of making the customer experience a top priority by ensuring patrons enjoy their meals, get a good night's sleep, relax in a luxurious spa or have an enjoyable flight.
Study hospitality at one of the best schools in the world
Take a look at Les Roches' world-leading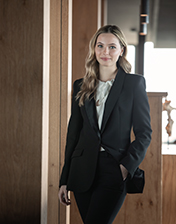 What are the types of hospitality?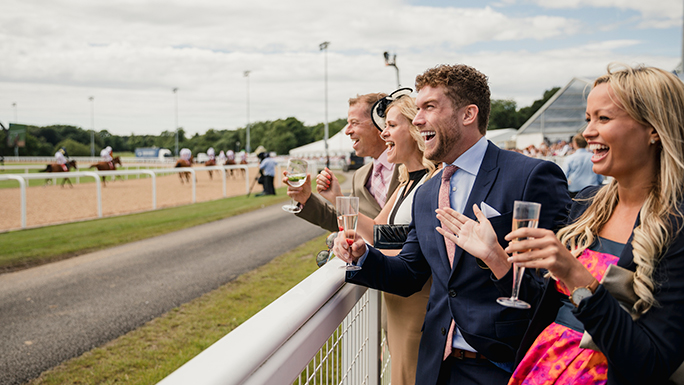 The hospitality industry is varied and broad, consisting of several different sectors. However, you'll rarely find a hospitality business that doesn't combine more than one sector. Whether someone is looking to enjoy a night at the cinema or planning a trip away, these sectors combine to create a great customer experience.

That's why studying for a degree in Hospitality Management or a Master's degree in Hotel Management is essential if you wish to embark on a career in the industry. The main types of hospitality are:
Food and Beverage
The food and beverage industry includes restaurants, catering, cafes and bars, nightclubs and tea and coffee shops and delivers around 50% of all meals eaten in the US[2], for example. It's a cornerstone of hospitality and is integrated across all areas of the industry.
Accommodation
The accommodation sector spans everything from caravan/trailer parks, bed and breakfasts, hostels and resorts to luxury hotels and serviced apartments. It essentially means any business that provides somewhere for people to sleep overnight.
Entertainment and Recreation
Entertainment businesses include theaters, cinemas, attractions such as museums, art galleries and zoos, health clubs, leisure centers, theme parks and spectator sports. Recreation activities include things people do for relaxation and enjoyment, such as participatory sports, spas and beauty treatments.
Travel and Tourism
Most other parts of the hospital industry rely on travel and tourism to sustain and grow their businesses. It includes trains, cruise liners, airplanes, travel agents, car hire services, and tour operators. Its major function is to encourage people to travel and visit destinations to enable them to spend money on hospitality goods and services before, during and after their visit.
What is the meaning of hospitality experience?
With 81% of shoppers researching online[3] before making a purchase, the hospitality experience starts long before a guest arrives or starts receiving a service. It begins as soon as a customer becomes aware of a brand, develops through each touchpoint and drives everything from repeat visits to positive online reviews.

For example, for a guest at a restaurant, the hospitality experience includes the restaurant's physical space, reservation processes, communication, food and drink choices and atmosphere. A great hospitality experience is central to every successful hospitality business. Creating memorable experiences and getting it right increases the chances of customers returning while also growing revenue and generating marketing for the business.
Examples of hospitality experiences


Most guests are looking for seamless, convenient and personalized hospitality experiences, for example:
Efficient booking system: An easy, hassle-free booking process will leave customers feeling more inclined to book Cleanliness: A building that provides customers with clean facilities will make customers feel comfortable, safe and able to enjoy their experience
Anticipating customer requests: Knowing the most frequently placed customer requests makes it easy to satisfy them quickly. Making things as easy as possible for customers and guests will greatly impact their experience.
Timeliness: Today's customers expect services, including bookings and check-ins, to be fast and seamless.
Customer service: Customers expect staff to be both approachable and invisible, depending on the circumstances. While front desk staff should be friendly, helpful and present. On the other hand, maintenance staff disappear into the background so as not to intrude on a customer's experience.
Satisfactory amenities: Customers are looking for comfort, convenience and entertainment. In a hotel, this means clean and comfortable rooms, restaurants and, for many guests, a pool.
Local knowledge: Providing customers with information and recommendations about the local area can help to enhance a customer's visit.
Online: A good online presence, from website to social media, should include informative and relevant content. Positive online engagement with visitors can be an important factor in a person's experience, too.
Mobile room keys: Enable guests to check in quickly and easily with just a tap of their smartphone or smartwatch.
What do you learn in hospitality?
Studying hospitality will give you a strong foundation, prepare you for a huge choice of careers within the industry and offer exciting global opportunities. You will acquire valuable, in-demand skills that employers are looking for. You'll also learn highly marketable skills such as leadership, teamwork, marketing, and design thinking, alongside finance and budgeting.

Whether you've already acquired a hospitality degree or have a non-hospitality qualification and are considering an MBA in Global Hospitality Management, studying at Les Roches will enhance the skills that you can apply directly to any hospitality role.
Fast-track your hospitality career at Les Roches
Discover the Bachelor's in Hospitality Management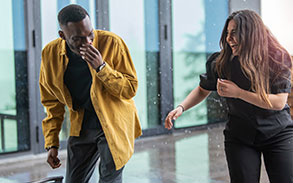 References:
[1] Industry that contributes $3.41 trillion annually
[2]50% of all meals eaten in the US