Student Ambassador Amanda Chan has made the most of her downtime throughout her studies at Les Roches. Here she picks some personal favorites from her travels in Switzerland and further afield.
A famous quote we commonly hear from our elders is, "live life to the fullest". Most people believe this saying to be somewhat bland and repetitive – even I thought so at first. Quite unexpectedly, it was only when I came to Les Roches that I found meaning to these words. 
Prior to starting my studies at Les Roches, I was having doubts about whether I would enjoy living in an isolated environment, since I was so accustomed to residing in a big city. I knew I wanted to study at Les Roches for the top-ranked hospitality courses it offers; but I was feeling hesitant about whether I would enjoy living in Switzerland, up in the Alps. However, over time I came to realize that there's a lot more to living on the mountain than I initially thought. 
As a BBA semester 4 student, I have found numerous ways to maximize my experience by taking advantage of the opportunities offered to me. In particular, I was able to feed my love of traveling. 
Here are my personal highlights from all the trips and activities that I have enjoyed so far, along with a few tips on ways to make the most of your time here at Les Roches: 
1. Spa day in Le Crans 
We all feel stressed from time to time, which is why it's important to take some time off and "treat yourself". There are some amazing spas in neighboring Crans-Montana; one of my favorites is at the hotel Le Crans. They have an indoor and outdoor pool with an amazing view of the mountains, as well as a sauna and steam room. It's nice to go on a sunny day to just relax and soak up the sun, or dip in the refreshing water with friends. Prices vary depending on the season, but it's definitely worth the experience. There's also a Michelin star restaurant in Le Crans, Le MontBlanc, with amazing (if expensive) food that is also highly recommended. 
2. Zermatt, Switzerland
One of the most iconic spots in Switzerland, Zermatt is a place everyone must visit, and especially if you're a skier, because the slopes are amazing. But if you don't ski, no worries. There's still lots to enjoy in Zermatt. 
A small town in the shadow of the imposing Matterhorn mountain, Zermatt has unique shops and restaurants. You can also take the mountain railway up to the Gornergrat ridge to enjoy the views and restaurants if you don't ski. However if you do ski, Zermatt offers many different runs and slopes to suit your level. There are varying routes which can even take you into Italy (Cervinia). 
3. Milan, Italy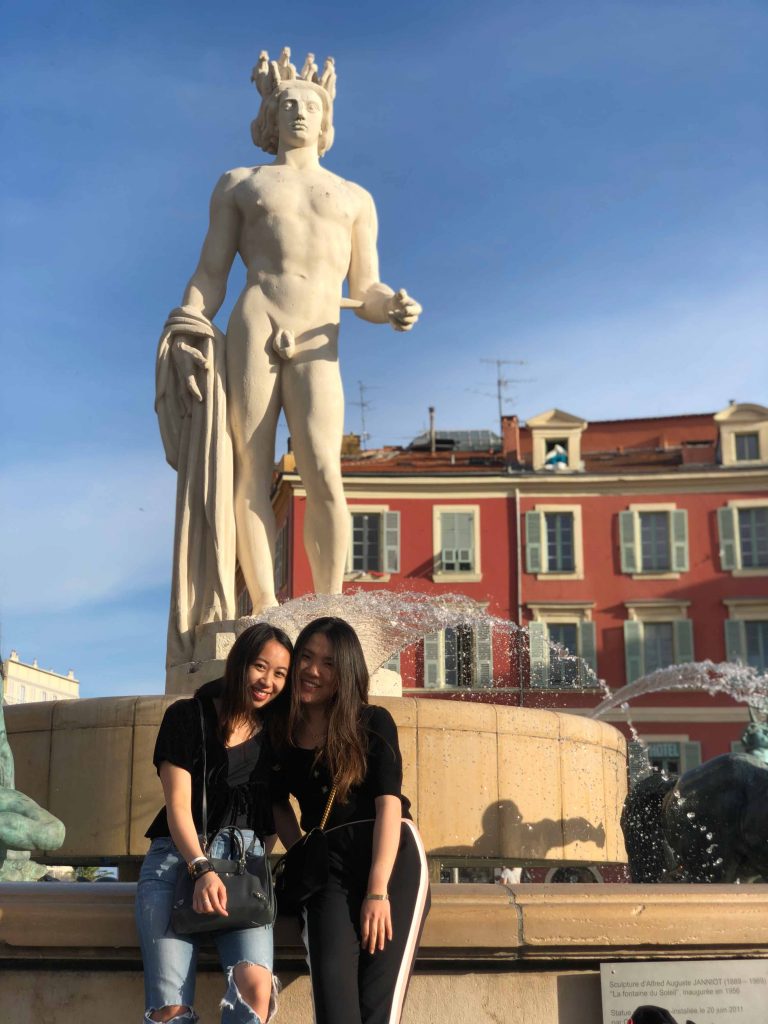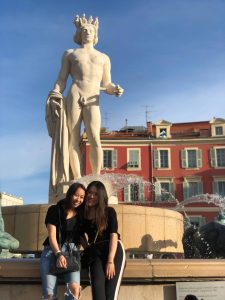 If you love shopping – and eating pasta and pizza – as much as I do, you're going to love Milan. It is one of the most commonly visited cities among Les Roches students, as it's just a short train ride away – convenient if you're missing the feel and atmosphere of a busy city! Milan is perfect when you want to get away from the mountains for a weekend or even a day trip, to eat some good pasta, catch up on shopping, go sightseeing (and be sure to check out the iconic Duomo) and get a city vibe. 
4. Montreux Christmas Market
If you're here during winter season, you should definitely check out the Montreux Christmas market. It's one of my favorite trips, especially since Christmas is my favorite season of the year. There is an entire street of stalls by the lakeside, selling food, souvenirs and endless displays of miscellaneous items. There's also a tent with hot wine, a restaurant offering fondue, a Ferris wheel and other activities. During the trip I bought lots of souvenirs for my family and friends back home. There were also festive lights all around Montreux, which got me excited for the holidays.
5. Nice, France
One of my absolute favorite trips so far, Nice was indeed "nice". I travelled to Nice in the beginning of May and the weather was simply amazing. Sun and blue skies all around, which meant I could escape the Swiss cold at that time. My friend and I had a nice, leisurely stroll along the Promenade des Anglais– which has a sidewalk by the sea – and we enjoyed the glittering water and incredible views. 
On the other side is Old Town, which has a lot of shops and restaurants. We ate at beachside restaurants which offered delicious food such as seafood pasta, fish, steak tartare, or burrata cheese, then enjoyed the sunset at a hotel rooftop restaurant and bar. On our last day, we decided to end our trip by doing a panoramic helicopter ride to Monaco and back, which was absolutely breath-taking! 
Amanda Chan, BBA4 Student Ambassador
Related blog articles: