MBA alumnus Alan Kodzasov landed a job in 5* luxury… before the COVID-19 pandemic hit, and his 'customers' transformed from luxury travelers to individuals trapped by the crisis and needing somewhere to stay before repatriation. He gave us the inside story of what happened next…
Earlier this year – 24th of January 2020 to be exact – I was officially graduating from Les Roches along with my colleagues, after one year of studies of the MBA program.
Everybody was excited and ready to go out to the real world. Some, the more romantic ones, were sad to leave and say "goodbye" to the student's life, to the #lesrocheswayoflife!
But one thing was certain: most of us were ready to start new life in a new place somewhere in the globe; and put into action everything that we learned from countless hours of studies, the unique study trips to Shanghai and Chicago along with our own previous experiences.
Nothing could have told us that this was also the beginning of the COVID-19 global pandemic. And nobody could imagine what would follow in the world of hospitality and beyond.
Telling my – and their – story
So this is my short story of my "post-Les Roches life", of how I found my customer focus changing from jetsetters of Mykonos to repatriation guests of Cyprus, and today working as a Quality Manager in a 5* hotel, the Azia Resort & SPA.
But first, if you want to know more about my career path and read some tips on becoming a hotel GM before your 30s.
Who are repatriation guests?
The "repatriation guests" are people who are stuck abroad due to coronavirus-related travel restrictions and sudden border closures. Some examples are professionals on business trips, tourists on vacation abroad or students whose schools and universities suddenly shut down.
How do hotels put repatriation guests in quarantine?
There are a few rules to follow according to Covid-19 regulations. From the moment they step into their room, they cannot go out for any reason (with very few exceptions) for 14 days. This is enforced by the National Guard of Cyprus, along with the private security company, patrolling the property to make sure there is no violation of quarantine.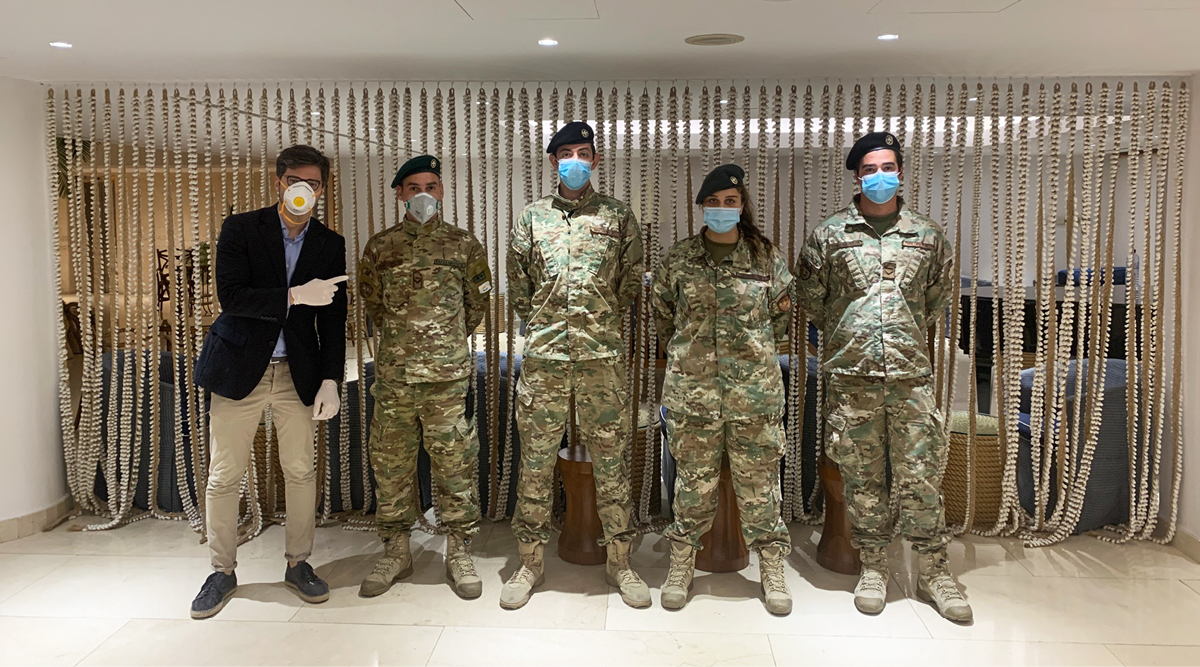 National Guard of Cyprus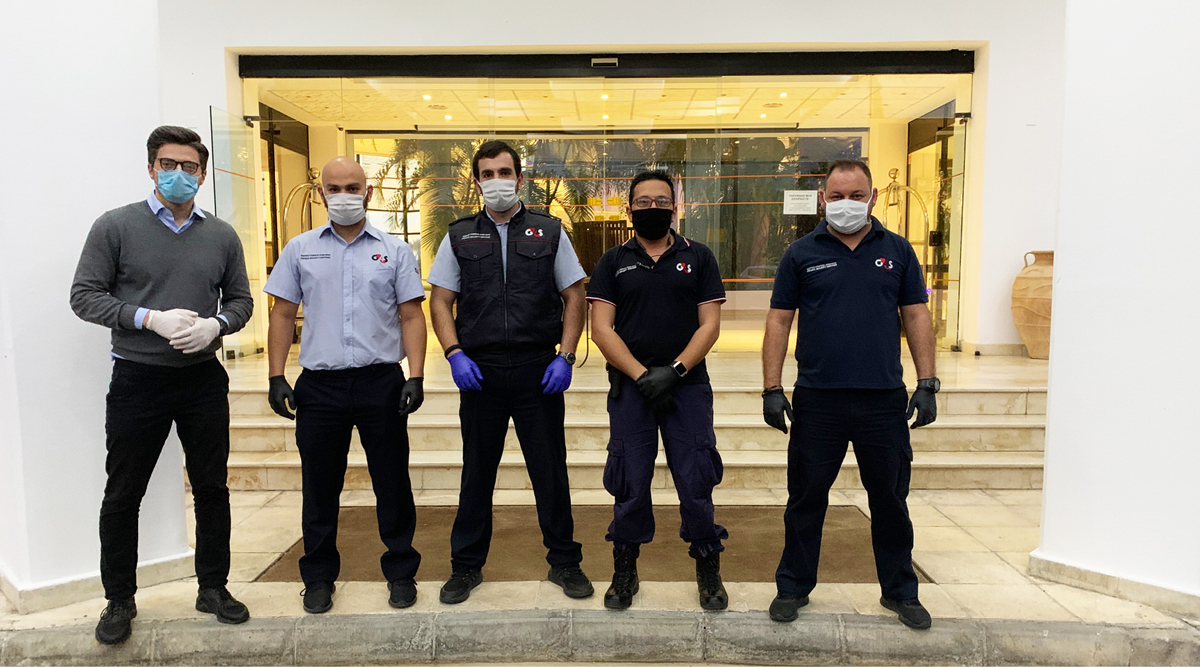 Private Security to ensure quarantine protocols are enforced
Moreover, no interaction is allowed between the staff and the guests as a result – for example, we as a hotel cannot provide cleaning or in-room maintenance services. The food is delivered in special packages three times a day, at certain hours, and left outside the guest's door.
Basically, there is not much that we can do for this special hotel operation in terms of luxury service to our usual high standards. You can imagine that for me as a Quality Manager it was not an easy task to keep the quality up and keep them happy when you have such restrictions!
Team of nurses to check on hotel guests
What we could do, though, is go back to the basic promise of hospitality: to put our smiles on and make sure they have a nice meal and a good (sober!) sleep.
How to turn hotel quarantine into a memorable experience?
As a team, we decided to go beyond the hospitality basics. We thought out of the box for one more time, and came up with an idea of bringing in professional entertainers and DJs, to bring that "little extra", the wow factor.
Balcony parties to entertain the hotel guests
And we made it!
Every day, for all our guests, we had morning yoga or Zumba sessions, afternoon quiz games, and of course the evening "balcony parties" with guest DJs.
We managed to keep our guests happy using the new social distancing methods – their balconies – and made the time fly for them faster. As a result, at the end of the quarantine period people were sad to leave and wished to stay forever…
If you want to see for yourself how this all worked in practice, why not check out this YouTube film, made by a vlogger who happened to be in our first group of repatriation guests:
Training hotel staff for the new reality
Another challenging aspect of this unusual operation was to re-train – within a short period of time – our staff.
First and most important, how to stay safe and to make sure that everyone is following the safety regulations, such as wearing masks, gloves, the use of antiseptics, keeping the right distance, etc?
Alan giving a speech on the last day
Trust me, it is not easy to work under such circumstances and it is crucial that all your staff understand the importance of safety measures and follow them with no exceptions.
At the end of the day, they are the "front-line soldiers"; they are our heroes! They were risking their lives every day for a period of one month delivering their best without looking back. I cannot thank them enough for their absolute professionalism and dedication.
Embracing the "new normal" for hospitality
To conclude – and I will be honest with you – in my 16 years of working experience I could not imagine a situation like this. Who could?
With all the borders, airline companies and hotels closed it was, is, and unfortunately will be, difficult times for our industry.
However, I can certainly tell you that this experience – of working and operating a 5* resort under such conditions – was a lifetime experience. I feel blessed to be given such an opportunity of being in charge of this special hotel operation; to learn in action the new social distancing ways of keeping your guests happy even when the times and circumstances are not the best.