In order to stay ahead in today's competitive business environment, CEOs must find ways to encourage more collaboration between employees and partners. By fostering an atmosphere of innovation, co-creation, and collaborative learning, businesses can create powerful partnerships that drive long-term success. Let's explore how collaboration leads to innovative projects and better outcomes for all involved.
By Susana Garrido Valiente, Director of Spark Marbella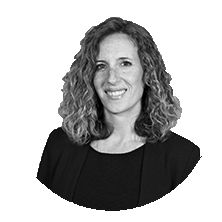 Co-creation is a term we use to describe the process of bringing together different stakeholders – such as employees, partners, customers, and suppliers–to work together on a project or initiative.
This type of collaboration encourages people to bring different perspectives and experiences to the table, resulting in more creative solutions and innovative ideas. Co-creation also helps build stronger relationships between different teams or organizations by forging a sense of shared ownership over a project or idea.
Based on this principle, our academic projects within Spark (the innovation sphere at Les Roches) are based on collaborative learning, which is another key element in developing successful teamwork.
As part of this approach we encourage teams of students and companies to work together in an academic setting to build knowledge and understanding around a given topic or problem. The main benefit is that it offers an opportunity for members from different teams (and organizations) to learn from each other's experiences and come up with creative solutions that wouldn't be possible if they were working alone.
This is why partner collaborations are essential not just for Spark, but also for any business looking to grow its reach and influence in today's ever-changing market landscape. By partnering with other companies or organizations who share similar values and goals, businesses can access valuable resources that can help them achieve their objectives faster than they would by working in isolation. Partner collaborations also have the potential to open up new markets and customer segments that may have been inaccessible before.
Case study: engaging guests digitally
One example of these collaborations between industry partners and the Spark innovation sphere is our collaboration with SuitePad. This German-based software company offers in-room tablets designed to enhance guest communications. A tablet is placed in each guestroom and linked to the hotel network, so it can be used anywhere in the hotel to book a massage, request services, watch streaming services/TV, and more.
SuitePad argues that this innovation improves the guest experience, as well as boosting the engagement of guests in the hotel through the convenience of having one device with all the information they might need throughout their stay. As an academic project, our students are working together with SuitePad to create relevant content for the tablet, following a process of close collaboration between the two sides. Our goal with this Spark project is to develop a customized version of SuitePad with our students. In this way, our students–who will become the future CEOs in the hospitality industry – are helping shape the industry itself by collaborating with the innovators who are today offering solutions to industry challenges.
Innovation matters
Innovation is key for any business that wishes to remain competitive in today's market environment. CEOs need to make sure they are taking advantage of opportunities for collaboration between employees, partners, customers, suppliers–in short, anyone who could contribute insights that will help move the industry and the business forward–to foster an atmosphere of innovation through co-creation and collaborative learning initiatives.
By doing so, companies will be able to take on innovative projects that will not only benefit their own organization but also their partners as well as the wider community. With the power of collaboration behind them, businesses can propel themselves into a new level of success both now and into the future; and this is why we are training our students to collaborate with partners from early on in their studies.
Read more about Spark Innovation Sphere by Les Roches: