By Nicholas Allen, Class of 1992 Les Roches alumnus
Now it's time for the Real Deal, as I introduce you to "Mr International" and my great mate, Abdul Baaghil. And do make sure you check out my previous 'Between You and Me', featuring the very lovely class of 1994 graduate, Kelly Barker Hodgson.
Nicholas Allen (NA): What is your profession and current position?
Abdul Baaghil (AB): Hotelier/restaurateur, formerly General Manager with The Ritz-Carlton/Fairmont; CEO OB Hotels & Restaurants and currently Co-Founder/Chief Executive Officer with Harvest Cotton Tale (Hospitality Group).
NA: Who was your first room-mate at Les Roches? 
AB: Radovas Mazis and Fredrick Gethenji.
NA: Where did you grow up?
AB: I was born in Addis Ababa, Ethiopia, then raised in Egypt, Malta, Switzerland and the US.
NA: Whom has made the biggest impact on your professional career? 
AB: Legendary hoteliers Horst Schulze (former Ritz-Carlton President) and Ian Schrager (pioneer of the boutique hotel).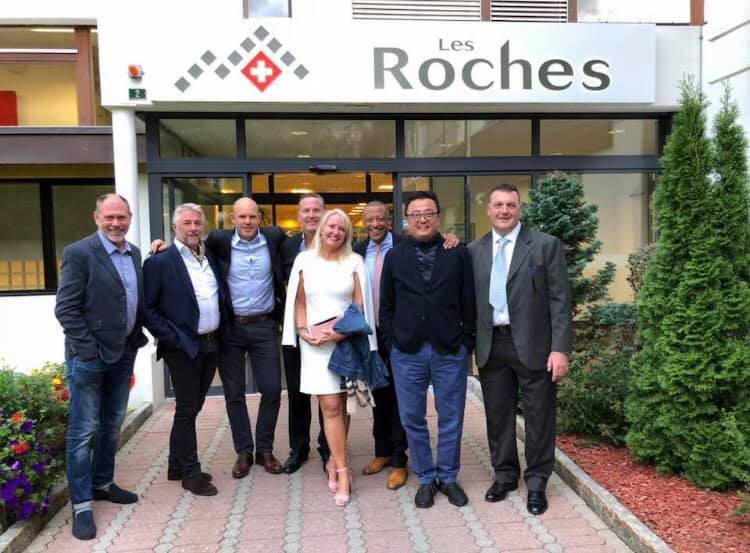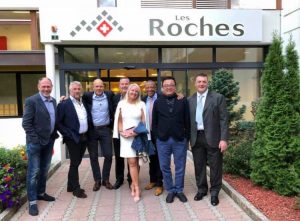 NA: Who was your favorite teacher at Les Roches?
AB: Mr Ortiz.
NA: What's your advice for new graduates?
AB: Follow your heart! The industry is much more diverse than it has ever been; I suggest working a few years with independent, lifestyle hotels or innovative concept hotels and move on to either development companies or start your own business. It will help to sharpen your entrepreneurial skills.
NA: Who did you have a crush on at Les Roches?
AB: There were a few!
NA: What is your fondest memory of Les Roches?
AB: When we threw the 'black and white' party in the basement of the main building. It was a first for a great themed party, with bars and a DJ booth in a car.
NA: If I could grant you one wish, what would it be?
AB: I would love to attend a great reunion in Bluche and uphold the proud Les Roches tradition of wonderful parties. 
NA: You can ask me one question, what is it?
AB: What intrigued you to organize the first ever big bang reunion in Bluche? 
NA: During 2010, I was talking to Bo Vleggeert via Skype. I was in the middle of the Australian desert and he was going through some tough times in Holland, so we downloaded our troubles to each other. From that moment I put the plan in place to get as many alumni friends together back in Bluche, as I saw how much talking to each other helped and meant to us. I am so glad I put the wheels in motion.  
 My mate Bo is no longer with us and way too many other dear friends have also left us. I raise a glass and shed a tear to all of our loved ones when I look at the mountains from the PP's (Petit Paradis) balcony… gone but never forgotten. So, in some way, I hope it helps anyone in need of a friendly face. We are a unique family, this Les Roches Alumni.
NA: Last question. You have organized a lavish dinner party with no expense spared. You can invite eight people, alive or dead, who are they?
AB: It would have to be in New York City, with a modern French menu. And my guests? Ian Schrager, Miles Davis, Quentin Tarantino, Spike Lee, Horst Schulze, Bill Kimpton (boutique hotel pioneer), Audrey Hepburn and Thomas Keller (restaurateur).
 NA: Great gathering! Thanks so much for your answers Abdul.