Name: Mihir Bajaj
Graduation year: 2018
Nationality: Indian
Program: Post Graduate Diploma (PGD)
Current position: Sales and Marketing, The Ritz-Carlton Bal Harbour (Miami), Position- J1 Intern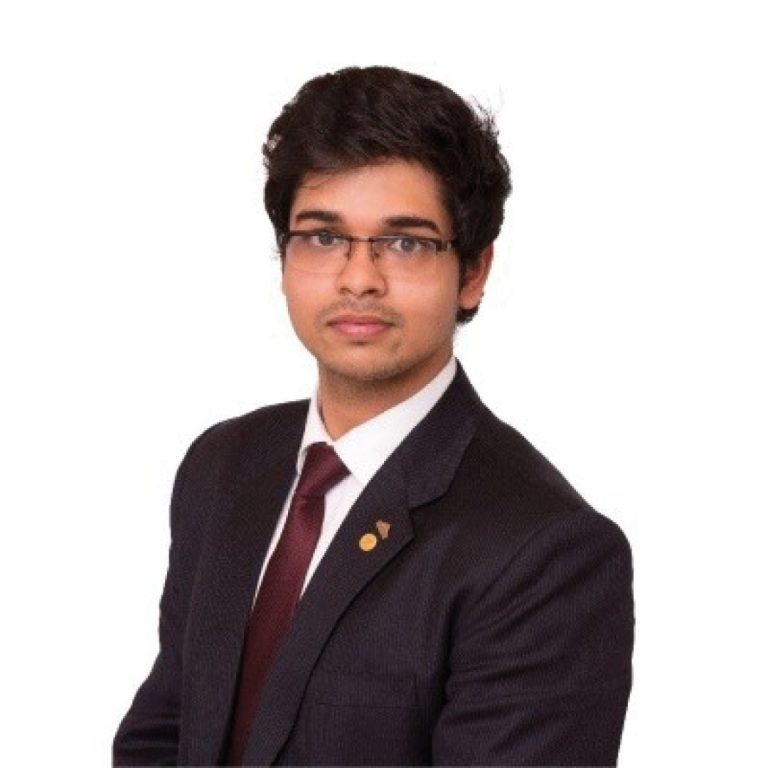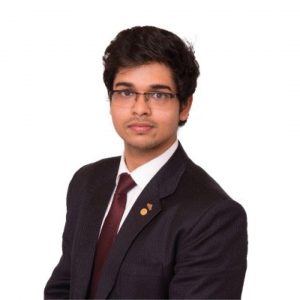 Mihir Bajaj wanted to build a new career in hospitality, but had no previous experience in the industry. He decided to fast-track his ambition with a Postgraduate Diploma (PGD) from Les Roches, what happened next was a world of experiences, an award-winning internship and a love for the Les Roches Way of Life.
As part of the Postgraduate Diploma (PGD), students must take a six-month internship. For Mihir, the campus visits organized by the Internship Team helped him discover his ideal role. "During our studies, we all were continuously on the look for the perfect internship fit and Les Roches helped us by organising company visits", he said. 
"They introduced the career day during my second semester which is Jan-June 2018, where we had an opportunity to interact with different companies. I was clear about two things, First, I wanted sales and marketing in a hotel, and second, I wanted to get into the United States. This is exactly where I am!"
A bachelor's degree in marketing was not cutting it
With no previous experience in hospitality, Mihir chose the Les Roches PGD to give him unrivalled expertise in one of the largest and fastest growing industries in the world. "The reason I joined the PGD program was because I wanted to break into this industry and just a Bachelor's degree in marketing was not cutting it", he commented.
"The course curriculum was good and the faculty helped and supported us. They were well aware that not all of us in the PGD program had prior hospitality experience and they made the course content easy to comprehend. We were given the theoretical basics of different disciplines such as Finance, Revenue Management, Services Marketing, Rooms Division Management, Food and Beverage Management." 
Top three things about the PGD
As well as gaining an internationally respected hospitality skillset, Mihir also found great benefit in the real-world exposure provided by the program. Here's his top three takeaways from the PGD:
"First, it was amazing to study with students from all over the world. There was a great blend of experienced cohort helping out the beginners. I think all of us have become a little more culturally aware and adaptive and we have a global support network for sure."
"Second, the study trip to Dubai. Dubai has some of the finest hotels in the world and a trip to some of these hotels was a great experience. We got a chance to interact with general managers, revenue directors, sales & marketing managers and basically top management personnel of great hotels, and our theory fell into place."
"I also enjoyed my events management class where we had to organise a cocktail event at the end as a part of our evaluation for that particular course. That was a great experience when our entire cohort worked as a team."
"The different extracurricular engagements such as the Wine Club, Green Club, and Sharspeakers Club also gave me a wholesome experience.
Working with the Ritz-Carlton for six months has given me a valuable experience, I am more confident now
Currently interning in the United States, Mihir is clear on how the program impacted his internship. "This entire time, I wanted to combine two study disciplines and create something for myself. To be honest, I wanted to combine my marketing knowledge and my newly gained hospitality knowledge to work in hotel sales and marketing", he said. 
"When I came to the US, I knew the theoretical basics of my area so that was a good starting point to improve upon. Working with the Ritz-Carlton for six months has given me a valuable experience. I am more confident now. I have been given responsibilities or as we say here at the Ritz-Carlton, I have been "empowered" and I feel like a contributing member of a team and it has been amazing."
From newcomer to award-winner
When you combine passion, energy and unrivalled hospitality expertise, you very quickly set yourself apart, as Mihir discovered on his internship. "I was recently given the "First Class Employee of the Quarter" for the First Quarter of 2019, nominated by my team, the feeling is unbelievable."
"My first stint with a hotel and getting recognized by your peers and executives is all that a fresher can ask for. More than recognition, this award has humbled me and motivated me to work harder. I have seen a change in myself and I think this award is more about recognizing this change and also to recognize my efforts and commitment."
Thank you to Mihir for sharing his transformative PGD journey at Les Roches, and a huge congratulations on his recent award! Are you feeling inspired to join the hospitality industry?
Read more stories from our international alumni: