For many amateur athletes, completing an Ironman Triathlon is a once-in-a-lifetime achievement.
Les Roches' alumnus Giovanni Odaglia is doing things a little differently. Instead of grabbing his finisher's medal and packing his tri suit away, Giovanni is setting out on a global triathlon odyssey; one which will test his physical endurance to the limit while raising money for a very good cause.
Giovanni's year of triathlons began on February 24th, when he traveled to Thailand to compete in his first Ironman 70.3 – the 'baby brother' of the full Ironman but still a punishing challenge in its own right.
Far from taking it steady in his first Ironman, Giovanni completed the course in an excellent 5 hours and 38 minutes. "What a day, what a race and what a feeling crossing that finishing line! I did it and I did it great!" he posted to his Instagram feed.
The full Ironman distance, complete with its 3.8km swim, 180km of cycling and marathon run, comes at the end of Giovanni's schedule. This will see him traveling to Australia to compete at Busselton, near Perth. By this point he hopes to have raised thousands of Swiss francs for leading Swiss cancer research charity CANSEARCH.
Visit Giovanni's fundraising page.
"Cancer is a dreadful thing for many families," he explains. "But it's particularly tragic when it affects small children, who never get the chance of a long and happy life.
Anything I raise through my challenge will help towards cancer research. I've been very fortunate in my life and this is my way of giving something back.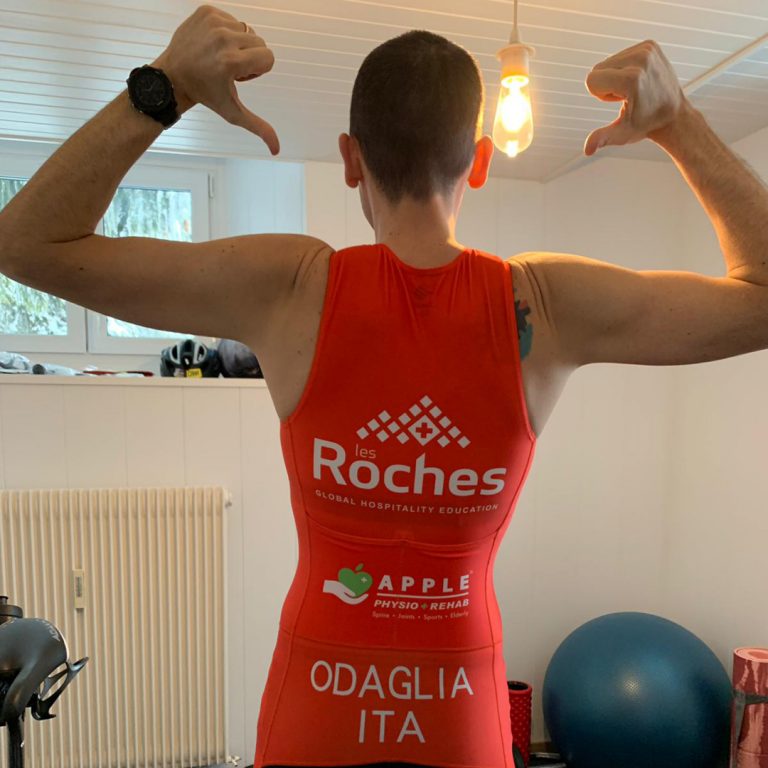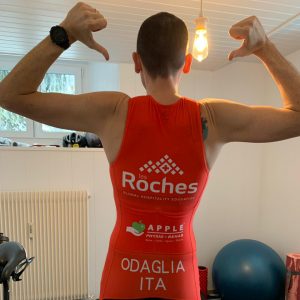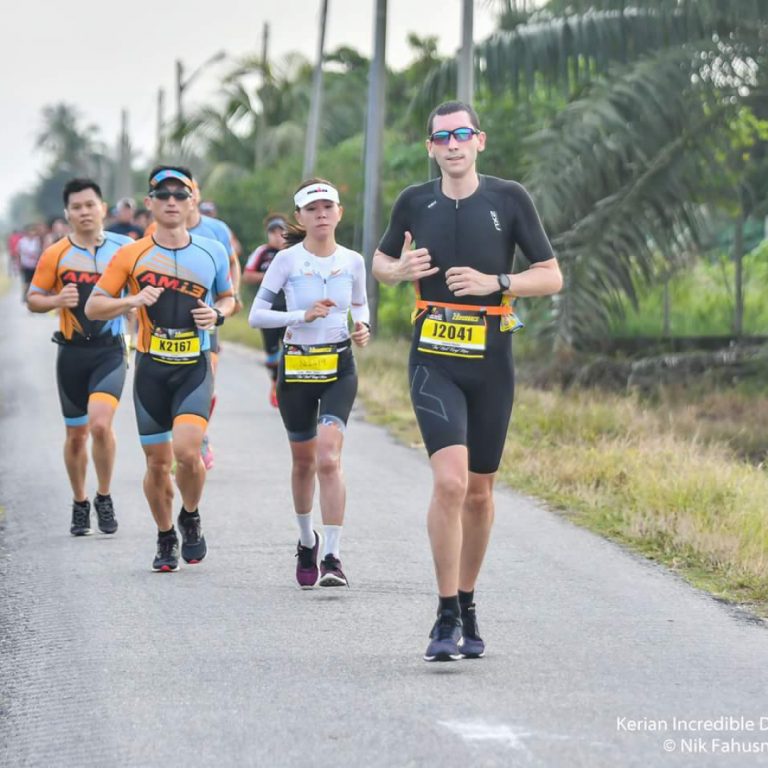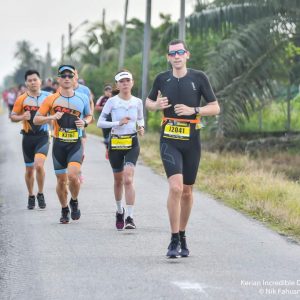 An incredible physical transformation
Look at the photos of Giovanni in his smart Les Roches tri suit, and it is hard to imagine him as an unfit, overweight specimen. In fact, the Giovanni of today is around 40 kilos lighter than during his days as a student at Les Roches.
Achieving such a physical transformation is all down to chasing his triathlon dream, but it hasn't always been an easy process.
"My dream began while I was studying at Les Roches, when I watched the triathlon World Championships in Lausanne in 2011," he explains. "After graduating I had to fit my training around the long hours that are part and parcel of working in hospitality. At one stage I was getting up at 4am, doing an hour-and-a-half's training, followed by a 17-hour working day, with three hours' sleep before the whole process started again. It was a hard time!"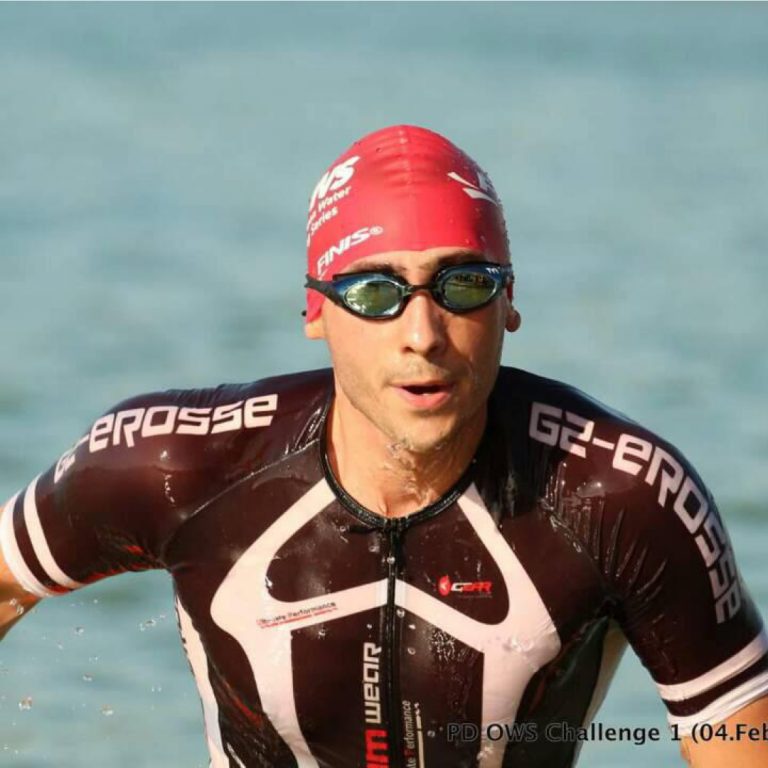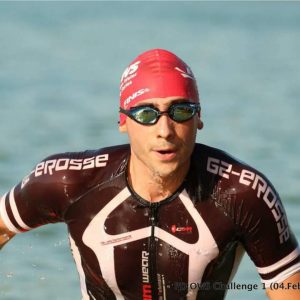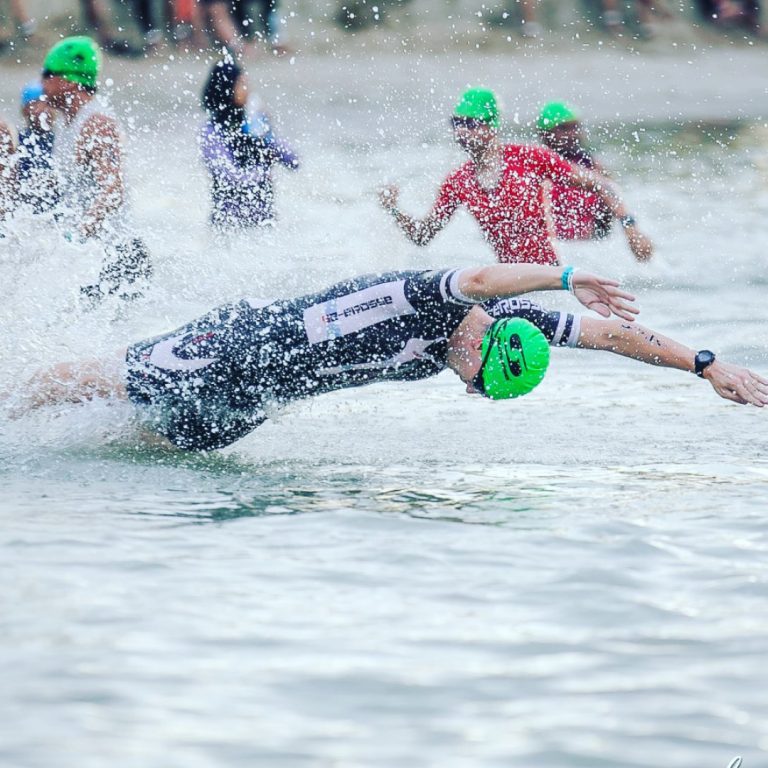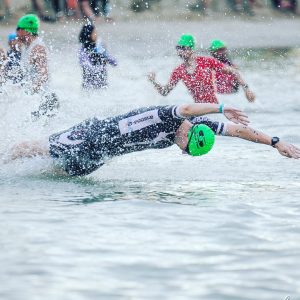 In fact, it wasn't until Giovanni jumped at the chance to return 'home' to Les Roches, with a job that has a more typical working week, that his training could really hit the heights.
He now organizes the Careers Days, where prospective employers flock to meet Les Roches students. And outside of his working hours Giovanni puts in two to three hours of training each day, under the guidance of his highly experienced coach (and former Elite triathlete) Heleen Bij De Vaate.
[quote]My time at Les Roches taught me the benefit of dedication and of taking responsibility for what I do – both attributes that are vital to the success of any athlete.[/quote]
We'll be following Giovanni's progress throughout 2019, as he proudly carries the Les Roches colors into the world of triathlon.
Giovanni's punishing schedule for 2019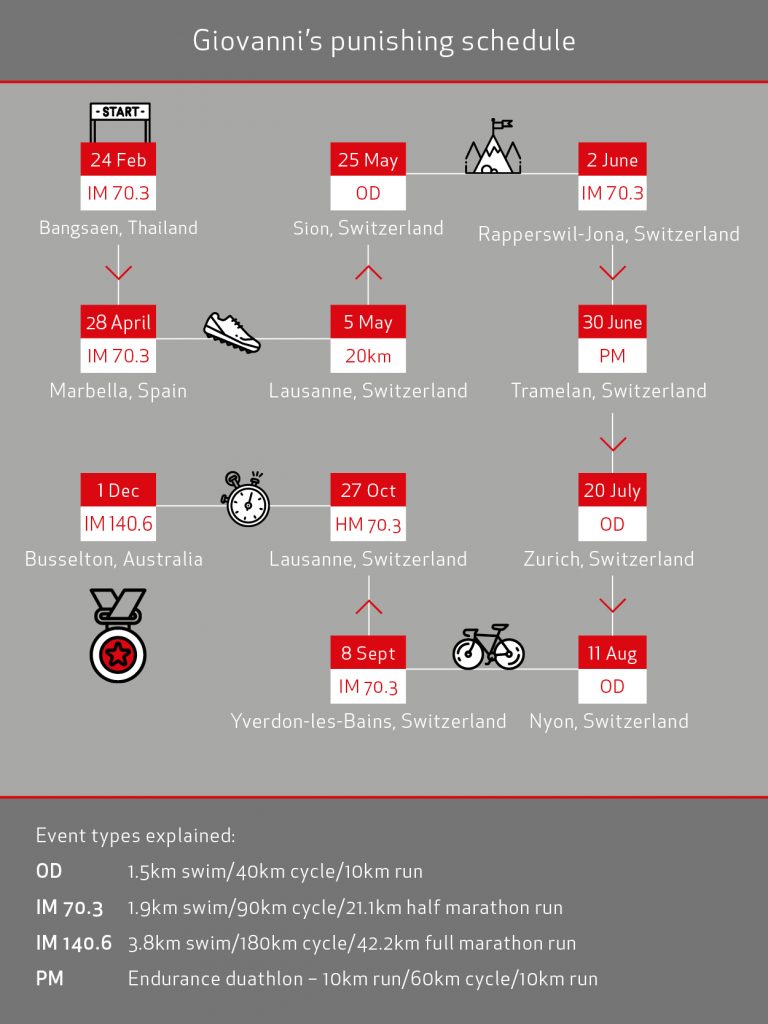 Check out some other Les Roches sporting endeavors here: