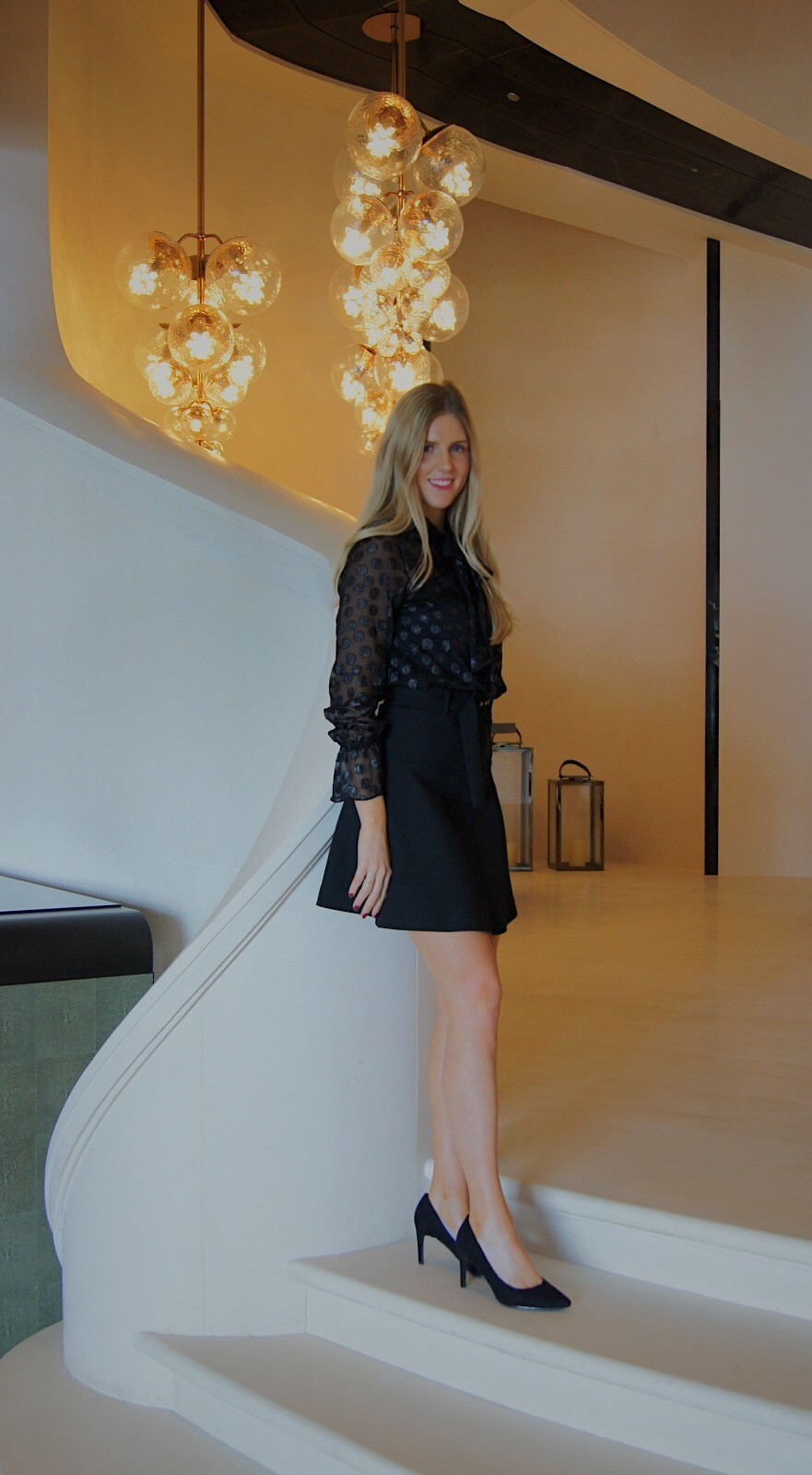 Back in May, we helped to mark the opening of the ultra-luxury Rosewood Hong Kong by celebrating the contributions made by a cadre of Les Roches alumni.
Class of 2014 alumna Alice Targett, the hotel's Senior Marketing Services Manager, was among those we featured. Picking up again with Alice just a few months later, and it is immediately clear that stoicism and resilience have become her greatest allies, given the turmoil that has engulfed the territory.
"It's been a very tough, and sad, time for Hong Kong over the past couple of months," she says. "Like many people here I feel a particular pain – partly because of my love for this city, which I call home, but also from a professional perspective, because of how much it is hurting the economy. And of course the hospitality industry is suffering especially badly.
"Regardless of this, we will push on and try our best throughout this difficult period. For me, this means focusing on tactical sales and marketing strategies… these can actually be very interesting and I am learning a lot – so there's a positive in every situation!"
The Les Roches connection
Alice first made the Hong Kong connection while studying at Les Roches. Having spent little time in Asia previously, she was offered the opportunity to join an F&B-focused graduate training program with Shangri-La in Hong Kong. This she gladly accepted, relocating to the city just weeks after graduating.
"I spent almost two years working for Shangri-La here; it was an amazing experience and I truly loved the 'Shangri-La' brand. They have an incredible training program and it was also a great way to start off my career with such a reputable brand."
Having decided she wanted to pursue a career in sales and marketing, Alice was offered the chance to move to the Sydney-based Regional Sales Office for Shangri-La, where she worked as Global Sales Coordinator.
However, after a year in Australia she was lured back to Hong Kong, and back into the restaurant scene, with a role as F&B Marketing Manager for GCP Hospitality, a hotel operations group which manages independent properties with a hands-on approach.
All roads lead to Rosewood
"Fast-forward two years and I was Senior Marketing Manager, looking after two hotels and two restaurants for GCP," she says. "But as soon as I heard Rosewood was opening in Hong Kong I applied for a job there. Working for a hotel group like Rosewood had always been a dream of mine. After a couple of months of interviewing I was offered a role as their Senior Marketing Services Manager."
Alice's past F&B expertise has certainly not gone to waste, though, since she currently wears an additional 'hat' as stand-in F&B Marketing Manager for Rosewood Hong Kong, due to a temporary hiring freeze. "Along with the five F&B outlets we currently operate, we are opening a further three restaurants by the end of October – so as you can imagine it's quite a busy time!"
As is often the case, hard work can provide a useful distraction. Alice says, "I'm a strong believer in working hard and never giving up. Seeing this city turned upside-down and still trying to put my best foot forward is the biggest test of this. So I'm continually reminding myself to stay positive and to always look for opportunities instead of obstacles.
"It certainly helps that Rosewood Hong Kong is truly one of the most incredible hotels I have ever worked in; and even through this difficult time, you can always see the light every time you step into this magnificent property."
Related Articles: