Moving to Les Roches for your first year? We can't wait to welcome you! Until then, you've probably got a ton of questions, so here are answers to the most common ones we were asked during our recent Instagram new students Q&A.
1. First up, what clothes can I wear?
We had a lot of questions about the dress code, with many of you wondering how strict it is… and what happens if you don't follow the rules ;-). We also had more specific questions about shoes, painted nails, and a fair few questions on beards – shape and length and whether you could grow one after arrival. And we thought the hipster phase was over?!
50 Cent knows the answer

Let's tackle those popular ones first – Beards are fine (except for the first semester in BBA), but we're talking more 50 Cent than Game of Thrones, and nail polish is ok too, as long as it's a classic, soft tone – not bright and luminous!
Shoes for women:
Must be polished, classic, elegant, and closed (black, brown, grey, navy blue, blue or burgundy).
Shoes for men:
Must be polished, classic city, elegant, closed, and one color (black, brown or grey).

Socks are compulsory, necessarily of a plain and dark classic color or matched with the shoe color. Black leather sports shoes are only acceptable as part of the casual dress code.
Here's an overview of the dress code, or you can read the full dress code policy (page five).
Business Professional

– primary dress code at school during academic/practical semester from Monday to Friday (06:00-18:00) (in case of official events on campus the hours may extend to 20:00 or longer, subject to the event agenda).

Summer Dress

– "lighter" dress code allowing no jacket, during summer months. In case of the exceptionally warm temperatures outside of the summer months, a communication will be sent by the Management for special guidelines.

Uniform

– dress code for students and staff in specific roles (e.g. practical duty, housekeeping, purchasing, etc.).

Casual

– dress code for weekends (except special events).
2. What happens if I don't follow the dress code?
We're not that bad, but we do take our dress code seriously. A career in hospitality will require you to look smart at all times, so we want you to start thinking about your professional image from the moment you arrive at Les Roches. It pays to look your best too – recruiters and industry guests often visit campus looking for the brightest and best students, both for internships and graduate roles.
The code applies to all of us: students, faculty, and staff, and there are consequences if we don't follow the rules. Any failure to follow these guidelines, students will not be allowed in class or any public areas. 
3. When will I get my Practical Arts Uniform?
If you need a Practical Arts Uniform, you will be measured and receive it during your orientation week.
4. How cold does it get and what clothes will I need?
Temperatures range from -10 in winter to +30 in summer, check out the packing guide (page seven) for information about which clothes to bring.
5. Where do I leave my belongings, are there lockers on campus?
You'll have a locker in the main building, where you can change outfits and store belongings.
Student Life on Campus
6. What happens in my first week?
It's only right that a hospitality school has a check-in process! So on your first day, you'll get a room and a roommate assigned and we'll set up a computer for you. We'll also sort the paperwork for the resident permit while you settle into your new home-from-home.
During orientation week, you'll be introduced to the campus, programs, and all the wonderful people at Les Roches.
7. What's life is like on campus, is there much to do?
Student life is what makes a good semester great. There are plenty of activities organized by the Sports & Events team, such as weekend trips and sports tournaments, as well as student-led events and clubs and societies.
You can also set up your own society or activity – just let us know and we'll help make it happen! Read more about campus life.
8. How hard are the exams and the work? What kind of structure do the exams take?
This is a tricky one to answer as each program and course is very different. Some exams are practical, some courses require a written test, and others are based on a group project. One certainty is that we'll give you all of the tools necessary to pass each required task.
Food and drink
9. Is it possible to cook in my accommodation?
Cooking is not allowed inside the rooms (you'll have plenty of opportunity in the Practical Arts sessions!), however, almost all the buildings (except St. Francois, Pré-Fleuri B and C, CDV, and the main building dorm) have a kitchen in the communal area.
10. What food options there are, and is it free?
If you're living on campus, you'll have a Full Board meal plan, which means all meals are included at no extra cost. If you're hungry between meal times, there are additional food options you can pay for. If you're living off campus, or in the Cheminots apartment building, you can opt for the Half Board option which includes breakfast and lunch on weekdays.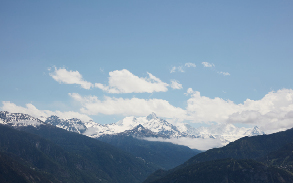 Internships / Jobs
11. Which countries and companies can I intern in?
The world's your classroom! You could go anywhere, depending on your passport eligibility, language skills, previous experience, and the recruitment process preparation.
12. How much support there is to obtain internships?
You'll receive full support from our Career Development and Industry Placement (CDIP) team to secure your internships. This includes in-class workshops, organizing Career Days where employers visit the campus, one-to-one counseling, and an online platform with current opportunities.
13. Which internship should I choose and can graduates offer any advice?
Every student has different needs and wants, therefore CDIP will guide you toward your goals within the legal framework. After graduation, the alumni department will offer different activities and services such as access to exclusive job offers and career counseling, and networking.
14. How easy is it to find an internship or job after graduating?
Overall the students who use the CDIP's tools receive numerous offers before and right after graduating (an average of three offers per student). Of course, this will depend on your flexibility and involvement.
15. Are internships paid?
This varies greatly, some internships are paid, some unpaid. Others might offer a small remuneration and include meals, accommodation, training opportunities, transportation, laundry services, etc. The CDIP department will be able to take into account your needs when looking at internship opportunities.
16. What are Career and Recruitment Days like? Are they on the same day for BBA and MBA?
There is one career day per semester and attendance is compulsory for students of all programs (BBA, PGD, MBA). Around 70+ international hospitality companies (around 160 recruiters) will offer internships, management training, and/or jobs (including supervisory and management jobs).
The main goal of this event is to give you the chance to network and meet professionals from the industry to grow your network and knowledge. This day offers you the chance to interview, get information, talk about career paths and attend workshops. The CDIP team will prepare you in advance for a day that will seriously improve your employability opportunities.
17. Will I be able to work part-time during the semester to earn money?
Part-time jobs are not part of the curriculum. Following the authorities' regulations, students can check when they arrive on campus if they are eligible for part-time work with Student Affairs, and if so, for how many hours.
Practical Information
18. How easy it is to buy things locally?
There's a variety of shops in the area: from low-cost brands to luxury boutiques. However, keep in mind that this is Switzerland so many things may well cost more here. Online shopping is of course available too and all orders can be delivered via the reception (please just ensure to put your name and numbers on orders).
We also have a small local shop for purchases such as toiletries and snacks.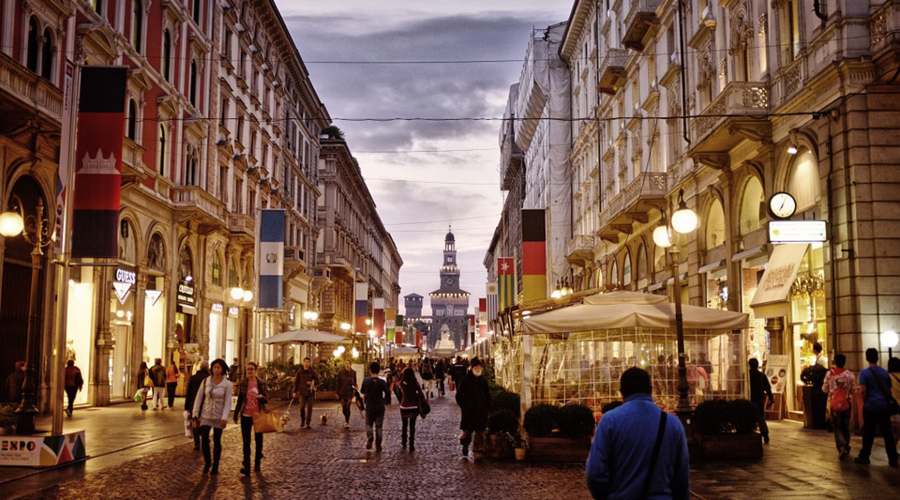 Milan is also an option, in a just two-hour train ride you can be in Italy's fashion capital for a shopping day. Any excuse 😉
19. How do I open a Swiss bank account?
During check-in, a representative of UBS bank will be here to assist you in opening an account.
20. Which mobile/cell network should I use?
Lebara Mobile will be on campus selling SIM cards during check-in.
21. Do I need to be fluent in French to get by on campus and with the locals?
French is a plus but not a necessity. We're in a popular tourist area, which means many locals will understand English. But as with anywhere, any effort you make is always appreciated, such as saying 'bonjour' (hello), 'au revoir' (goodbye), and 'merci' (thank you).
22. How much money will I need?
Another tricky one, as students all have different spending habits. CHF800- 1'000 will comfortably see you through a typical month of spending.
23. Where can I store things over the holidays?
Over the holidays and between semesters you can leave your belongings with a storage company on campus, Nova Sina. They charge rates based on weight, size, and duration of storage. You'll find more info on this on Moodle, the school's e-learning intranet, under 'Info and News'.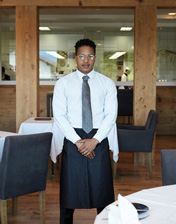 Transport and travel
24. How will I get around, is travel expensive?
We always encourage students to purchase a CFF train half-fare card, which will drastically reduce costs if you intend on traveling often by public transport. For weekend getaways in Europe, Easyjet has over 30 low-cost routes from Geneva airport.
25. Should I buy a car?
Many students opt to rent cars for the ease of getting around, but it's not a necessity. Public transport is available to most destinations but may involve a wait as buses aren't that frequent.
26. Is there any winter driving advice?
Yes! Take a look at this infographic all about winter driving.
27. Which plug do you use in Switzerland?
Imagine not being able to charge your mobile phone! Switzerland has its own standard three-prong plug, adapters are readily available online or at airports.
28. What about laundry and dry cleaning?
All dorm buildings are equipped with laundry and ironing facilities. The school works with a dry cleaner company.  Drop-off and pick-up are at the school and are charged as per the company's rates. There is a service provided by the schools for the cleaning of Service and Kitchen uniforms.
Keep an eye out for entrepreneurial students offering extra services, such as ironing for a fee!
Extra-Curricular & Social Life
29. Are there many clubs and societies and can I start a new one?
We have about five active clubs this semester (Student Governance Association (SGA), Wine club, Green club, Les Roches Gives Back, Art Society, Speakers club, and Culinary club) and many sports teams including football, rugby, volleyball, basketball, and cricket. We'll happily help you start a new club or team if it's feasible and interest is there.  
30. How big is Cultural Night and how do I get involved?
Cultural Night is one of the biggest events of the semester. It's organized by students as part of a course in BBA7. All BBA1 students will be working for the event, but students in other semesters can join by creating their own show and food stall.
You'll need to officially put forward your show or stall and it needs to be selected by the organizing group of students.
31. Can I drink in my room and can I have a party on campus?
Check out our guide on Substance Abuse.
32. What kind of nightlife is there nearby?
There are lots of nightspots in the area, such as restaurants, bars, and a cinema, especially concentrated in Crans Montana, 10 minutes from campus.
33. Is there a penalty for taking a long weekend?
Should you miss any class time, you will be docked hours and you will fall behind on the program. For the first semester in BBA, there is a penalty for absences in terms of grades.
34. Do I get weekends off and is there much to do?
In your first semester, you will be required to work some weekends, and project/exam work will require studying in the evening and on weekends. Otherwise, free time is your time!
So there you have it, the 34 most common questions new Les Roches students have before they start. All answered. If you have any other questions, we'd love to help – call us at +41 21 989 26 44 or email info@lesroches.edu – and see you soon!