Do you dream of becoming an entrepreneur and starting your own business? While it's an exciting prospect and you might be eager to get going with your ideas, before you dive in, it's wise to build solid foundations that will set you up for success.
According to the U.S. Small Business Administration (SBA), only two-thirds of new businesses will last two years, which means one in three new ventures won't make it. Ensuring you have a well-thought-out business plan in place is one of the best ways to make sure you give your business idea every chance of succeeding.
Let's take a look at what a business plan is, why writing a business plan is important and why it's a critical step in helping you realize your dreams of running your own business.
What is a business plan?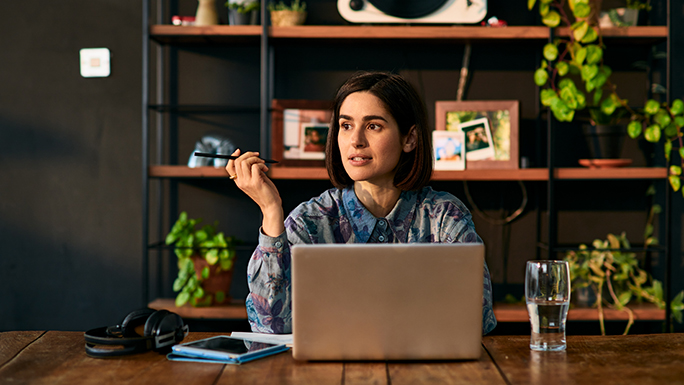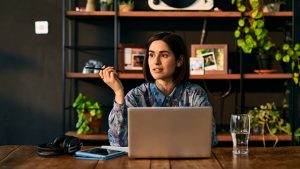 A business plan is a detailed document that sets out a company's purpose, vision, marketing objectives, financial plans, resource needs and how it will achieve its goals. It essentially works as a roadmap or a guide to how the company will function and can be a valuable tool for attracting potential investors too.
A business plan should be a living document and should develop as your business grows and plans change. You won't simply create a business plan and then file it away, never to be seen again.

Think of your business plan as a tool for continually monitoring and analyzing how well you're achieving your business goals. Refer back to it when you're making key decisions and adapt it depending on what's working and not working.
Aside from being a useful business tool, making sure to build in regular reviews and updates to your business plan is great for potential investors too. You'll show potential lenders, business partners or investors that you're on top of the business and a sound investment.
What is a business plan for entrepreneurs?
Any business plan should broadly cover the same aspects, but as an entrepreneur, you'll want to make sure you're addressing the needs of potential funders and investors for your new venture.
Great entrepreneur business plans should cover the following:
An executive summary that summarizes your idea and acts as a business pitch.

A company description that describes your purpose and objectives.

An outline of your market research and potential so that you and your investors understand your target customers and potential market size.

Competitive analysis that identifies other competitors in the marketplace and what your unique selling point is.

Your product or service description outlining the benefits and lifecycle of what you're selling.

A marketing strategy that sets out how you'll launch, attract new business and grow your customer base.

Your business financials, setting out your budget, financial plan and financial projections.

The business structure you plan to adopt, the management team you'll need and the staff you'll need to employ.

Realistic funding requests and how any financial partnerships will work – what's in it for your investors?

An appendix of official documents that your employees or potential investors might request, like deeds, permits, professional licenses, industry memberships, and key customer contracts.
Why a business plan is important for entrepreneurs
Although business plans can be time-consuming and at times tricky to navigate, they are worth the effort. It helps you as a business owner clearly define your goals, avoid costly mistakes, mitigate risks, define your target market and define a pathway to execute your vision. It also helps others – employees, strategic partners, lenders, or investors – understand your business and how they can add value and benefit from being a part of it.
A good indicator of whether a business plan is beneficial is always to ask others who've been there. A recent QuickBooks survey outlined that nearly 70% of business owners, with the benefit of experience and hindsight, recommended writing a business plan before starting out.
But more than the shared wisdom of those who've been there, the statistics also back up the benefits of business planning for entrepreneurs:
Entrepreneurs who create business plans are

more likely

to create a viable new business.

Companies with a business plan see growth

30% faster

than those without one.

71% of fast-growing companies

– meaning those with more than 92% growth in annual sales – have business plans.
When is the best time to write a business plan?
So you've got your idea for the beginning of an exciting hospitality career, and you know you want to write a business plan, but is there a right time to do it? Writing your plan before you start your business is of course essential, but statistically speaking, there is an optimal time to create a business plan.
According to Harvard Business Review, entrepreneurs who create a business plan within six to twelve months after deciding to start a business increase the probability of a viable venture by 8%.

Business owners who spend around three months writing a business plan also increase their chances of having a viable venture by 12%. Any less time spent means there is usually not enough information or attention to detail, and any more time spent usually means the content loses its relevance.
Get on the fast-track to business success
Learn everything you need to know about starting your own hospitality business with Les Roches.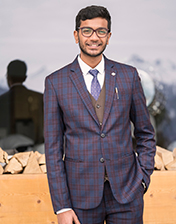 Business plans in entrepreneurship example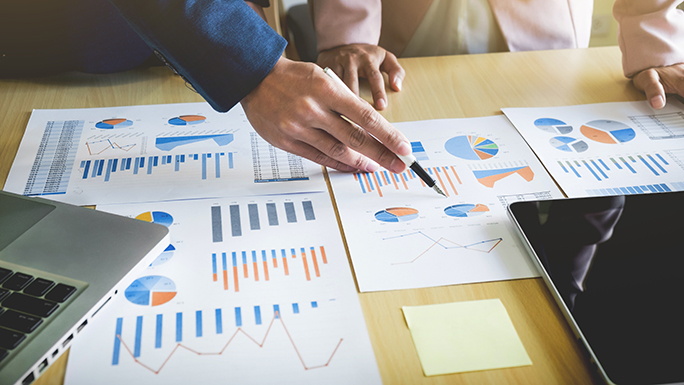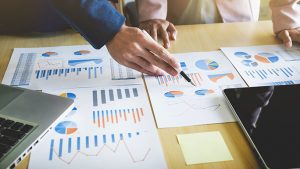 Entrepreneurs' business plans can take different forms and should be tailored to the specific industry you hope to work in, as well as your business concept. To help, we've outlined some examples of how you might tackle different aspects of a business plan in diverse hospitality industries:
Example of hotel business description:
Our mission is to revolutionize the boutique hotel market for budget travelers. Founded in 2022, we have over 20 years of international hotel management experience. Our objectives for the next two years are:
Solidify our reputation as a customer-first, quality boutique hotel provider.

Increase revenue from $100,000 in FY2022 to $500,000 in FY2024 based on performance in the last year.
Example of restaurant market research and potential:
Our ideal customer is an affluent Boomer or Millennial with disposable income, typically aged 35 to 65.
Market research shows the potential for the restaurant industry internationally, in Georgia and Atlanta has never been better:
According to the

National Restaurant Association

, the restaurant industry accounts for $800 billion in sales nationwide.

According to the

Georgia Restaurant Association

, Georgia restaurants brought in a total of $19.6 billion in 2017.

Almost

60%

of the Georgia restaurant industry is in the Atlanta region.

The serviceable available market (SAM) is estimated to be approximately $360 million.
Example of events management service description:
Our events management service has three unique selling points:
Throughout our careers, we have worked at high-end luxury events management companies for high-profile events and clients. This gives us unique access to world-class vendors.

We're the only management company with green, sustainable credentials certified by industry bodies.

We have a 100% success rate and have been rated 5 out of 5 stars on Google by all of our clients to date.
Example marketing strategy for a luxury brand:
Reputation is the top influencer in high-end luxury brand marketing. Our marketing plan and strategy will leverage, in order of importance:
Referrals

Word of mouth

Events

Social media

Direct mail
Our social media strategy will involve using high-caliber brand ambassadors, as well as multiple accounts across Instagram, TikTok, Pinterest and YouTube.
Conclusion
Whether you're looking to start your entrepreneurial journey in sports, hotel management, events, hospitality consultancy, finance, or any other hospitality management business, putting in place a business plan is a critical first step. Make sure you have an effective business plan, addresses investor needs and is used as an ongoing business tool.
To set yourself up for business success it's a good idea to invest in a hospitality degree that teaches you all the transferable skills you'll need to run any business, including finance, leadership styles, problem-solving, and effective communication skills. The best schools also give you unique real-world experience so that you'll learn the realities of putting business theory into practice — essential when it comes to creating your own business plan and running your own thriving business.
Ready to kick-start your entrepreneurial career?
Study at world-class Les Roches to learn all the business essentials you'll need.