We're publishing a series of articles showcasing the expertise and insights of some of the senior faculty who teach on our industry-leading MBA program. Next up is Dr. Joe Di Donna, Clinical Professor of Marketing & Marketing Pathway Leader. Joe takes us on a trip into the world of sensory marketing…
Sensory marketing is an essential tool to increase the profitability of the international hospitality industry.
To understand why, you have to look at the process through which sensory marketing happens. The first step is to create a sensation in the product or service being offered. This sensation, perceived through our senses, creates an inner emotion. This emotion is pleasantly remembered and becomes a lived experience. In turn, this satisfying experience becomes a mechanism of strong customer retention, which transforms a client into a loyal customer. And only the loyal customer is a truly profitable customer. 
There are two paths we can take to transforming the customer's emotions: via intuition, by which I mean the special internal feeling that tells us the right thing to do at the right time; or by learning how to do it through an educational process.
Les Roches helps future managers in the hospitality sector to understand which path to follow for turning an occasional customer into a regular and profitable one. For example, the Consumer Behavior course in the first semester of our MBA is essential to understanding what our customer thinks in relation to his/her culture, education, the context and above all the interactions with the outside world. Each person reacts differently in the process of decoding external sensations. 
The art of applying knowledge
During my career, I have taught in international business schools in China, Spain and Italy; and I have learned the importance of sensory communication – in particular how this can act at the neuronal level to create lasting memories. What we do in our MBA at Les Roches is not only to teach, that is to transmit knowledge from a professor to a student, but also to practice in exercises, projects, and research that allow the real application of these disciplines. 
The aim is to provide knowledge that can be applied instantly in a company and which will immediately have an economic return on the investment made. 
In relation to this, I can quote a comment from a past MBA student of mine, Mr Alan Kodzasov, who became Quality Manager in a prestigious resort in Cyrpus, Azia Resort & SPA: 
"So the point is, in order to remain competitive, you have to deliver something that is not materialized, e.g., new doors vs old doors etc. So, the only factor that can be delivered on the same quality and which is just getting better with the years is: the EXPERIENCE. No matter what building you are staying in, how new or old it is; if you, as a customer, will get the best customer care, service, or the worst – the  appearance of the hotel will not play that much of a role. What makes you unique is your personalization and the sensation you can create with Sensory, Emotional, Experiential."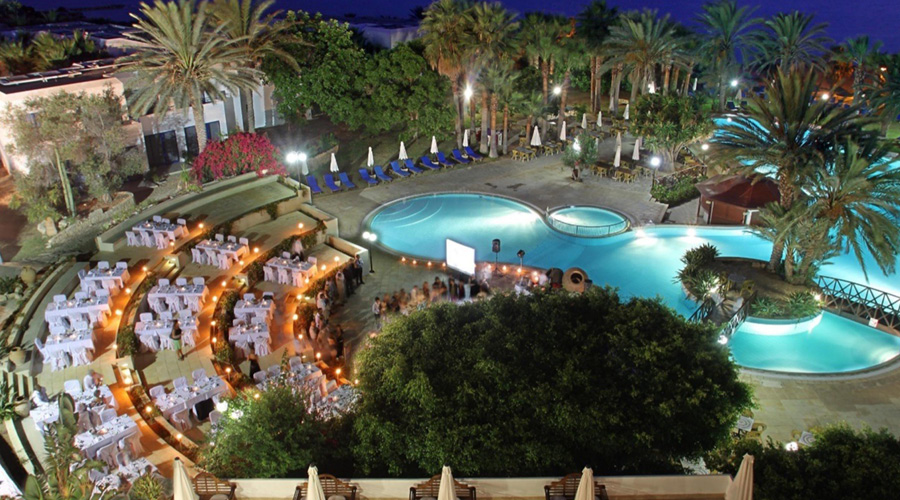 The use of sensory marketing, as Prof. Bertil Hultén says in his book dedicated to this discipline, is very important. And if you would like more reading matter on this topic, Prof. Michael Solomon also analyses sensory marketing in his book dedicated to Consumer Behavior. 
My own experience of sensory marketing
In my academic path, I have studied different hotels that use these techniques, such as the Magna Pars in Milan, which has an entire area dedicated to perfumes. All the naturopathic practices of Casa Raphael in Trentino, in Northern Italy, are very interesting. Everything in this hotel is aimed at healing the body, mind, and spirit. Or going to India, in Vana Retreat, which develops a holistic concept towards its guests. It moves the neutral relationship between hotel-customer into one of staff-guest – so a relationship marketing.
"If we can attract the client through direct contact, and above all through an online relationship, we can transmit a feeling that creates an immediate push for booking a stay in the hotel, a meal in a restaurant or a leisure experience."
Another important aspect addressed in the MBA Consumer Behavior classes is sensory communication. For example, the use of certain colors with attention to the different decoding processes according to different cultures: for example, white in China (mourning) does not have the same meaning as in Europe (purity). Also, the importance of scent is well known by the fashion companies who insert scent in their stores to make them part of the brand concept. 
However, the part played by sounds is perhaps the most fascinating. 
Years ago, the Hotel Costes, in Paris, was one of the first to create its own compilation of music. The study of sounds has gone further through the mechanisms of perception at the neuronal level; for example in relation to the ambient music of the English group Marconi Union. And we know the importance of background music in hotels.  
Another good example of sensory communication is this video from the 5-star hotel Bagni di Bormio in Italy:
From the restaurant business, we have another excellent sensory marketing example in Ibiza's Sublimotion. Here molecular cuisine mixes with augmented reality, virtual reality, and illusion. The aim is to provide a unique experience, and it highlights the difference between merely feeding people and providing them with an experience.
In conclusion, I would say that throughout the hospitality sector, communication is especially important; because without a direct relationship with our products and services, we have to work harder on our communication to give an immediate and strong sensory appeal. If we can attract the client through direct contact, and above all through an online relationship, we can transmit a feeling that creates an immediate push for booking a stay in the hotel, a meal in a restaurant or a leisure experience. 
R

ead more from Joe Di Donna
Read more from MBA alumnus Alan Kodzasov: