On May 5th and 7th, 2020, Les Roches Marbella held its first-ever Virtual Open Days as a way of helping students make the important decision of where to go to college while not being able to travel during the current COVD-19 pause around the world.
The virtual open days focused on each of the programs of study offered by Les Roches Marbella in Autumn 2020. They are the Bachelor of Business Administration (BBA) in Global Hospitality Management, Master's in International Hotel Management, Postgraduate Diploma in International Hospitality Management, Postgraduate Diploma in International Hospitality Management, Master's in Marketing and Management for Luxury Tourism, and Executive Master's in International Hotel Management.
As part of the interactive open day sessions, participants asked numerous questions to our students, teachers, and the enrolment team. Their questions, of interest to any student considering studying hospitality management at Les Roches Marbella, are compiled here along with the complete Virtual Open Day videos for those who could not attend live.
Admissions, Studying, and Student Life Questions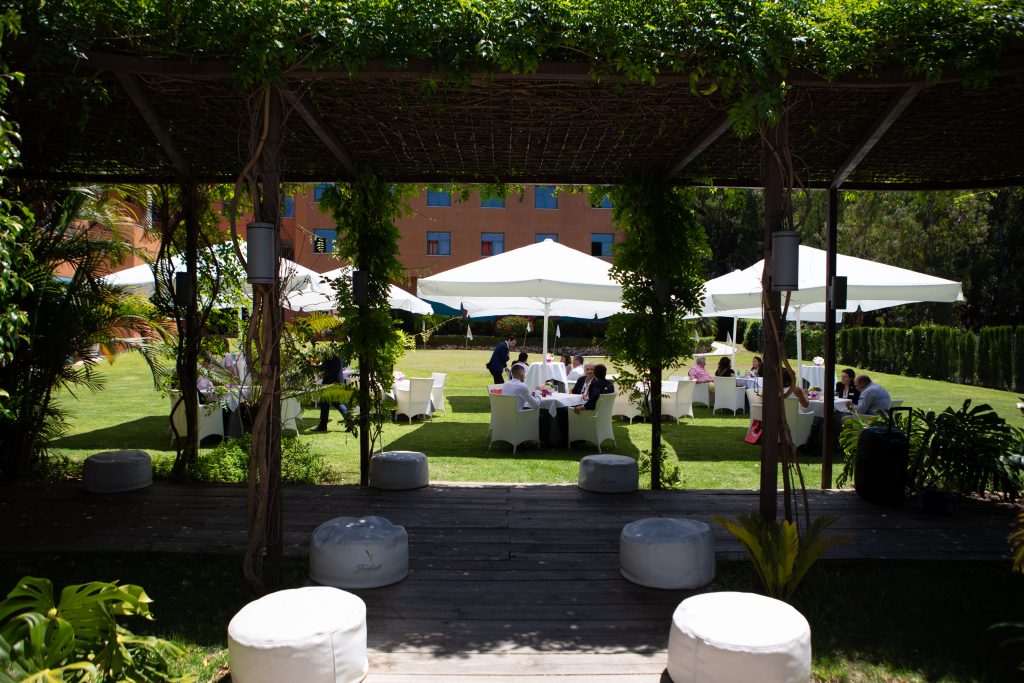 Are Les Roches Marbella's degree programs more resort-oriented? What would be the difference between studying here and in Switzerland?
We offer the same BBA program between the two campuses, so in this sense the main difference is location. Within the BBA program, the Marbella campus offers a specialization in Resort Development and Management that distinguishes it from the Swiss campus. This is due in part to Marbella's own position as a leading international luxury resort destination. In contrast, Switzerland exclusively offers a specialization in Hotel financial performance management as it's distinguishing factor.
Do you accept the International Baccalaureate (IB)? which is also known as not the full IB/ individual courses?
Certainly, the International Baccalaureate (IB) is accepted by all Les Roches campuses.
Are the required practical arts training uniforms provided by the school?
We provide all practical arts uniforms needed to train in F&B service as well as kitchen operations. However, academic uniforms are standard business suits for both men and women. These uniforms are not supplied by the school, but they do need to comply with our standard dress code requirements.
Does the campus have sports facilities for students to use?
Yes! All students are automatically members of the Manolo Santana Sports & Racquet Club, located 500 meters from campus. The club offers gym facilities, swimming pool, , different aerobic and workout classes, paddle tennis, and tennis courts.
I'm a university student now and will finish school next year and I am interested in continuing my studies with your university. Would a graduate-level program be best suited to me?
If you will graduate with a university degree (4-year), you can apply for entry into any of our Master's programs, for example the Master's in International Hotel Management. This program involves studying on campus for a total of 9 months followed by a 6-month internship. The first semester is focused on hospitality operations and the second, shorter semester concentrates on leadership and management. This program offers two intakes per year.
Is Les Roches planning to open all of its campuses by October?
Yes, we have already published the start date of October 5th on our website.
Does the choice of specialization depend on our past academic scores or are we free to choose?
You are free to select the specialization that best suits your career interests and objectives. The available specializations are Hospitality Entrepreneurship, Digital Marketing Strategies, and Resort Development and Management.
Where do students eat?
Our campus in Marbella has four different themed restaurants where students can enjoy All restaurants are included in the board fees. First, there is the Marché restaurant which offers buffet-style breakfast, lunch and dinner. Second, is Bistro House of Colours where you can eat lunch and dinner in a more relaxed cafe-style environment. Next is the sophisticated business-style restaurant called ONE (Origin Nature and Essence) which serves only lunch but with a trendy international fusion concept. Finally, we have El Olivo, our a la carte fine dining restaurant that serves exquisitely prepared full-course lunch and dinner.
Are we able to choose our roommates or does the university choose them?
The admissions and residence department generally places the students based on predetermined criteria, however if you know someone who you would like to share a room with, you can let your admissions counsellor know and we will work with the Residence Manager to allocate you together provided you are both of the same sex.
Can students apply for the TOFEL Exam from home during the COVID-19 crisis?
We are aware that in some countries TOEFL testing centers are currently closed, so we ask that you consult with your region directly. However, you can take the IELTS (International English Language Testing System) indicator online exam. Les Roches Marbella is a certified IELTS testing center. As long as you have the required level of English upon starting classes for the BBA program, you can take the exams and get the certificates during your first semester at LRM.
Does the BBA program offer an Event Management specialization?
No, however, there are in-depth Event Management courses offered during the BBA's 6th Semester (third year).
What are the rules for students when living on campus (curfew, etc.)?
Les Roches maintains a code of conduct known as our "Standards of Excellence". All students are expected to adhere to professional standards typically expected in top hospitality companies around the world while also providing a vigorous student life option that encourages teamwork and camaraderie amongst the student body.
What are the intake dates and application deadlines for BBA1?
Registration for the BBA program is already open and it is vital for students who require visas to enroll as soon as possible in order to give sufficient time for the application to be processed by the embassy in your home country. However, even if you do not need a visa, applying early can assure you will get the best options in terms of residence room allocation. The start date for BBA is October 5th, 2020.
Is there an intake in spring 2021 as well?
Yes, all programs offer two intakes per year (October and February).

Internship & Career Questions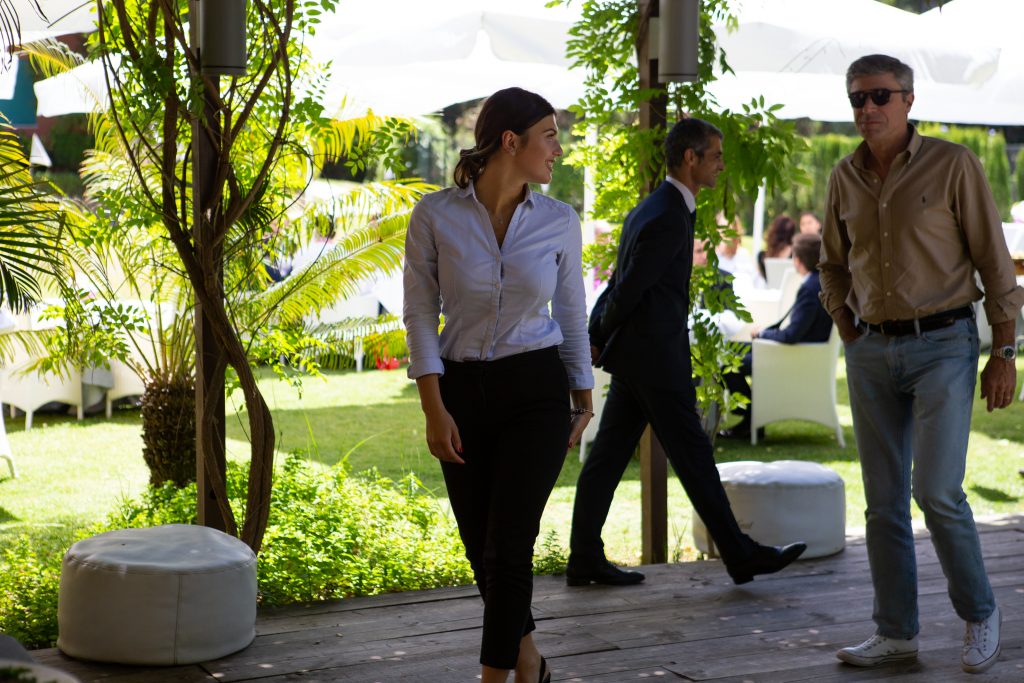 How is Les Roches going to manage student internships with Covid-19 restrictions?
Companies will continue to visit the campus when the semester begins in October to recruit students. In addition to on-campus recruitment activities, we have an extensive in-house online jobs platform that brings offers from around the world into one central place.
How about accommodation and board during internships?
Every company is different. Some offer accommodation, board, and pocket money, while others offer only a salary. The student has to take remuneration needs into consideration when applying for positions in the different hotels and hospitality firms. These conditions are always made clear by the hotel or firm during the interview process.
Which luxury brands visit the campus?
Each semester over 40 different companies send their top HR teams to recruit our students for internships, management programs, and direct entry employment. The list is too long to mention here, but you can visit this blog article to get a better idea who chooses Les Roches for top talent.
Does the recruiting hotel decide in which area of the hotel we will work in during our internship semesters?
Generally, the student targets companies based on specific areas they wish to get experience in. From there the process is similar to any job application process where you will undergo interviews and determine where you will be best suited to assist both for the hotel's particular needs and your own.
Can I do my hotel internship in countries other than Spain?
Yes, as long as you can fulfill visa requirements for the country of choice. However, generally, students from outside the European Union are generally limited to internships within Spanish territories (peninsula, Balearic Islands, Canary Islands, etc.)
Can graduates also go into other fields, like luxury retail companies?
Indeed, Apple has recruited Les Roches Marbella students in the past due to their exceptional soft skills and understanding of guest relations. We also have a longstanding connection with luxury firms like Louis Vuitton, for example, who have recruited numerous students for their MIT programs.