During our fulfilling tech-based European HotelTechTour, a group of ten Les Roches students met with some fascinating industry leaders, one of which was trend-forecaster and marketer Vincent Van Dijk, Co-Founder and Partner of HBMEO.
365 nights. 365 hotels.
After having founded their marketing and trend-forecasting agency in The Hague in 2000, Vincent and his partners decided to move to Amsterdam for more opportunities and visibility. That is when it all started…
"When we decided to move from The Hague to Amsterdam 10 years ago, I rented a little boathouse in Amsterdam, but it turned out the lease was fake and suddenly I was homeless. I had three days to find a new place to live." he explains.
Fate must have been on his side, as around the same time, Vincent read that Amsterdam had exactly 365 hotels. Being a true hotel lover, he, of course, could not resist and saw it as an opportunity to take on a new challenge, his personal project: staying at a different hotel every night for 365 nights.  
"I asked hotels to give me a room for a night and, in return, I offered them a nice story."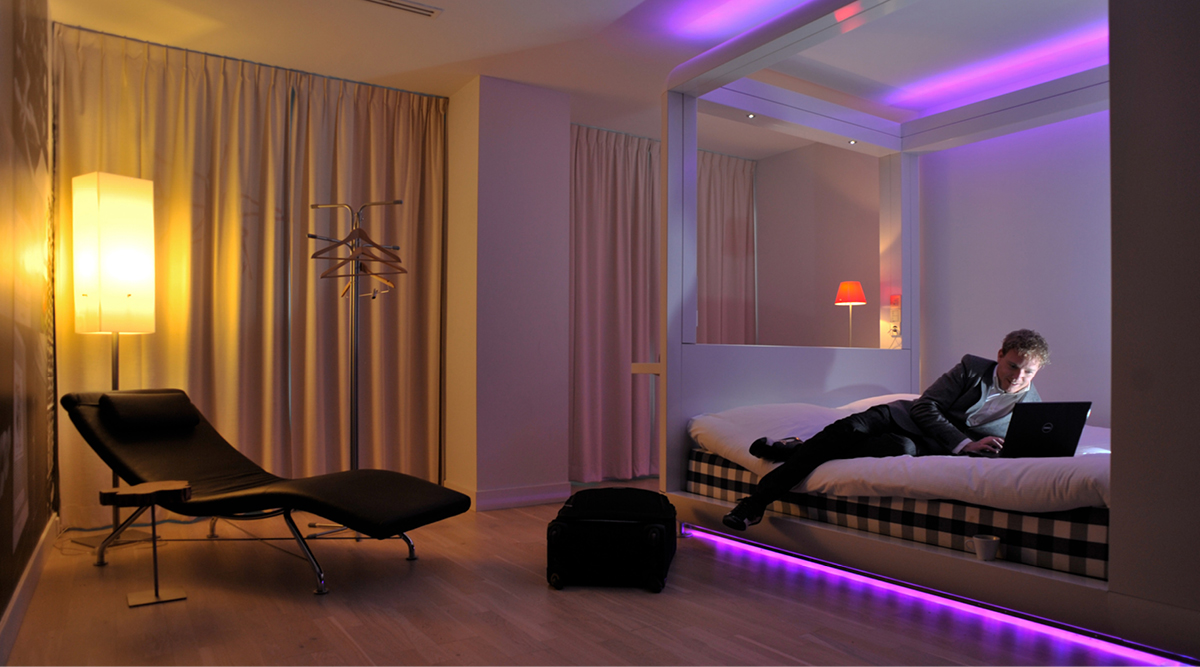 Over the twelve months he spent going from hotel to hotel, Vincent became more aware of the important things in life and what guests were actually looking for when staying at a hotel. Hospitality became his center of interest and he started thinking about new projects and concepts to provide guests with a better experience.  
"After publishing my book, "Amsterdam Slaapt", hospitality became my focus area and an inspiration source for new concepts such as the MiniBarBox, Best Hotel Bar Awards and Hotel Night."
Following that full year of nomadism, the "hotel addict", as he calls himself, lived at the CitizenM Schiphol property for, again, one year, where he was the only resident. Did we mention that CitizenM was, without a doubt, Vincent Van Dijk's favourite stay during his hotel-to-hotel adventure?
After two years living in hotels, you might think that Vincent would have wanted to settle down, but it didn't stop there! Craving for more understanding, more unique experiences and experiments, the forecaster went on to spend another year living in a way only a few could.
"After that year I continued this kind of living experiments. I have been living in a model home for one year with cameras all over the place, to find out what it would be like to live without privacy."
High Tech and High Touch go hand-in-hand
Such types of living make you see hospitality in a whole different way. You stop being materialistic and start being a service lover instead. 
"I learned that luxury is not a marble bathroom with golden faucets, but real luxury is that you are noticed, that you are 'seen'."
It is no secret that today, the hospitality industry needs to find the right balance between High Tech and High Touch. Clients are looking for "easy" and exciting stays when booking a hotel. Self-check-in and technology in the room make your life easier, and that is where smart hospitality comes in. But it is also important to remember that the core of the industry is the people, and as Vincent would put it, it is about "festivalisation".
"A room will be able to 'read' your mood and adjust the lighting, temperature and colour accordingly, but hospitality requires empathy. Also, guests want to be entertained and surprised more and more. They want experiences."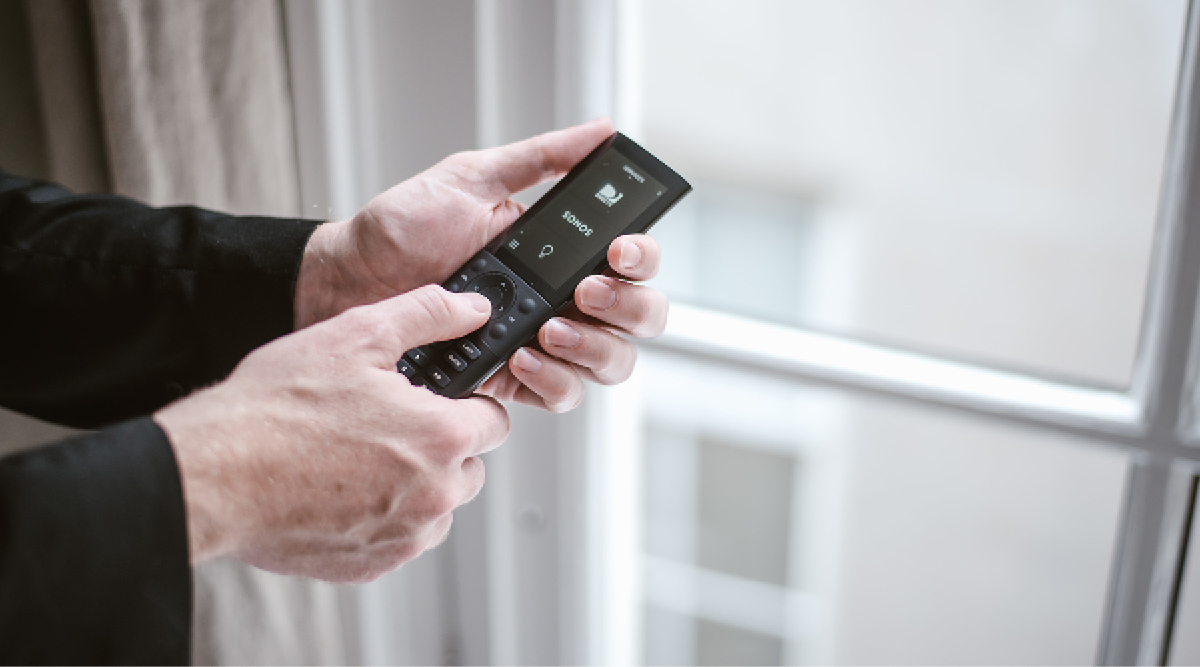 Again, technology and people go hand in hand. To understand how to provide guests with unforgettable experiences, hoteliers need to think smart and use "big data" to be aware of what the client wants before they ask for it. Therefore, managers need to innovate, and, according to Vincent, it needs to be a team effort:
"We cannot drive innovation alone. As a hotel, you no longer buy things, you pay for the use of them! Brands should see hotels and hotel rooms as showrooms to showcase their latest products and services, so people can buy them for their homes. Hotels are the greatest marketing platforms."
The next generation of leaders
Understanding digitalization and innovation in the hospitality industry is crucial for managers to succeed. At Les Roches, we believe this digital evolution needs to be promoted and taught to future hospitality leaders. We shared the launch of our new Master's in Hospitality Strategy and Digital Transformation with Vincent:
"Offering such program is really important. Hotels will become tech companies. The hospitality industry will change dramatically and it's important to teach this to the next generation of hospitality managers."