Hasan Nazar's professional journey so far has been one of facing challenges, finding a way and never running away. This Lebanon-born entrepreneur was drawn to Les Roches by his passion for hospitality and a personal vision of its future in his home country, but it was his proud nationality that saw Hasan face challenges even before finishing his studies.
"I signed three contracts before graduation, one in Qatar and two in UAE", Hasan says, "…but never got the visas for any of them because of the political problems between Lebanon and the Gulf. I was unemployed for five months, so I decided to go to the States and see what I could do there."
Hasan struggled in the US, too, but all the knockbacks led him to an exciting entrepreneurial opportunity back in his native Lebanon. "I couldn't get a job in the US because of my passport. I had to try and work something out, so I came back to Lebanon and I managed to get an investment of half a million dollars for a restaurant project."
The project was Chronic Resto Cafe. It had a great location, space for 400 guests and a huge student clientele base from six neighbouring universities. Business was good, with the venue full throughout the day. Then covid hit and Hasan had to shut the cafe, but that didn't stop this resolute Les Rochesian from doing what he loved. He quickly adapted, discovering another opportunity in adversity.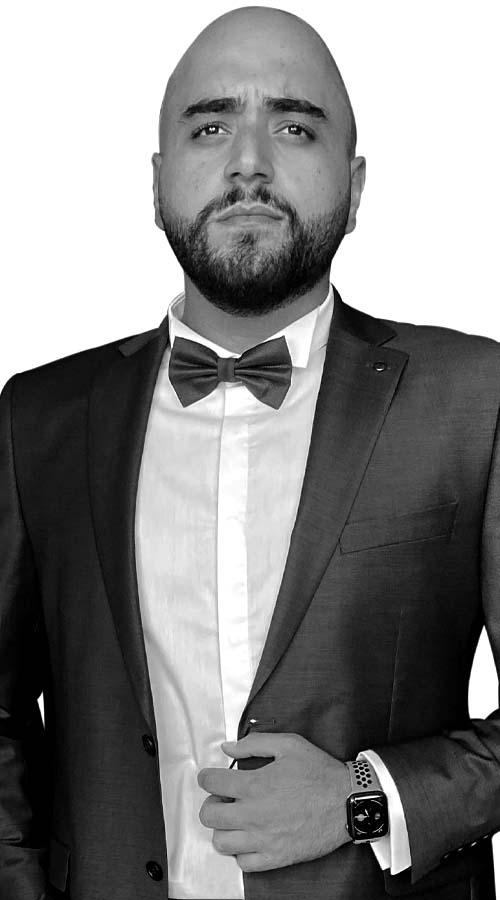 "…my last project was in Egypt, where a client asked me to engineer a menu to suit the Egyptian market."
The consulting was going well, but Hasan was still keen to continue with Chronic, and after two years of waiting for the universities to reopen, he decided to take back control and switch focus. "I moved the venue's offering from students coming over for coffee and lunch, to exclusively a restaurant doing dine in and take away."
Hasan reopened centered around a specific type of meal, and a unique form of payment. "I had to do something different, the universities were not here anymore, which set me back badly. It was two or three years of work gone and I was starting back from scratch. I thought about what we needed in the area and I realised there were no quality burger restaurants. So, I sourced bread from an expensive bakery and we used proper meat, targeting diners that are willing to pay good money for a good burger."
With his offering differentiated, Hasan still faced one big problem; consumers didn't have ready access to their cash. The economic situation in Lebanon was difficult, with the banks restricting access to money and inflation at an all-time-high. Once again Hasan chose to see a challenge as an opportunity, innovating to find a solution.
"That's the whole point of cryptocurrency, to use it as a payment method."
"I started accepting cryptocurrency as soon as I opened. It works well because no one would withdraw $20 or $30 of profit from their crypto portfolio, as it's not that much and not worth withdrawing. But they're happy to come to Chronic, have a good time, sit for a while and pay this little amount to me. That's the whole point of cryptocurrency, to use it as a payment method."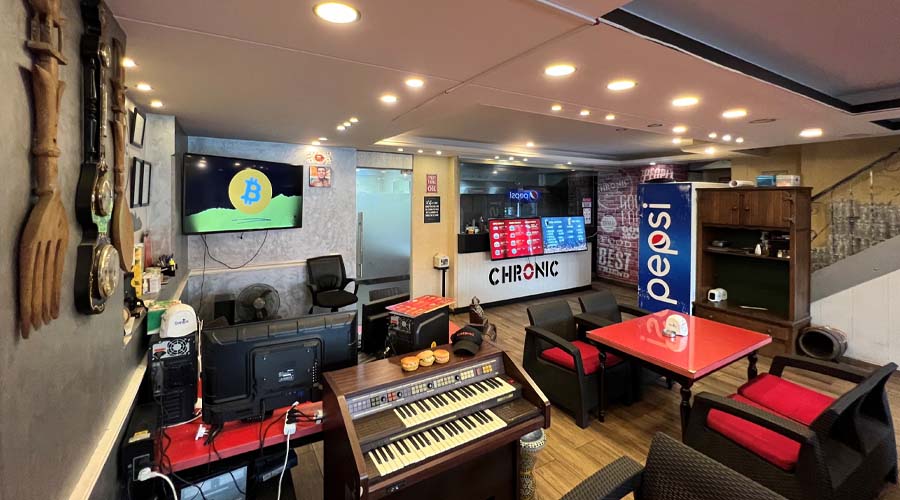 Hasan's instincts, innovation and market awareness paid off, Chronic 2.0 was riding high and his approach to payment methods was drawing in more than diners. "Day by day, people are coming in to find out more about cryptocurrency and they see how easy it is to actually pay with cryptocurrency. They're getting into it.
"The restaurant is doing great. The word of mouth marketing is insane and people are driving kilometers to get to us. We've become the spot that people promise to take their friends to. My vision now is to franchise in Lebanon and the Middle East as the quality burger restaurant. I've been working on making it as easy as possible for people; I'll tell you what to do, where to buy your supplies, which applications you need to do.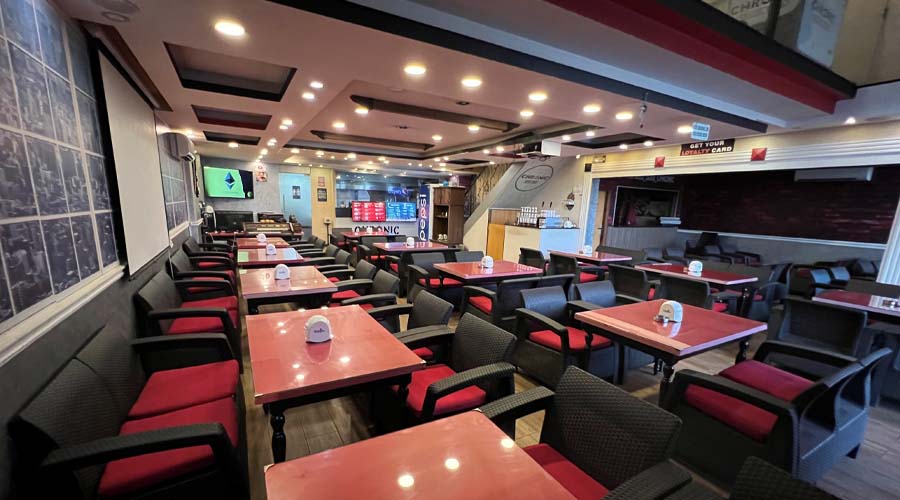 "I've had investors ask me to open in two different spots in Lebanon and I'm in contact with an investor who wants to open Chronic in Kuwait, so it's coming together slowly, which is the plan."
"My number one motivation is to maintain the lifestyle I have from when I started at Les Roches…"
It's fair to say Hasan has come through many challenges in his hospitality career to date, each time adapting, pivoting and moving forward in a new way. It's taken energy and commitment, and he has a powerful source of motivation to keep him going.
"What motivates me the most is catching up with all the friends and connections I have worldwide, many of whom I met at Les Roches. If I give up, I will never be able to travel, see them, go to their weddings and get them gifts. My number one motivation is to maintain the lifestyle I have from when I started at Les Roches, because we're all part of one big family."
Keep reading about Les Roches: