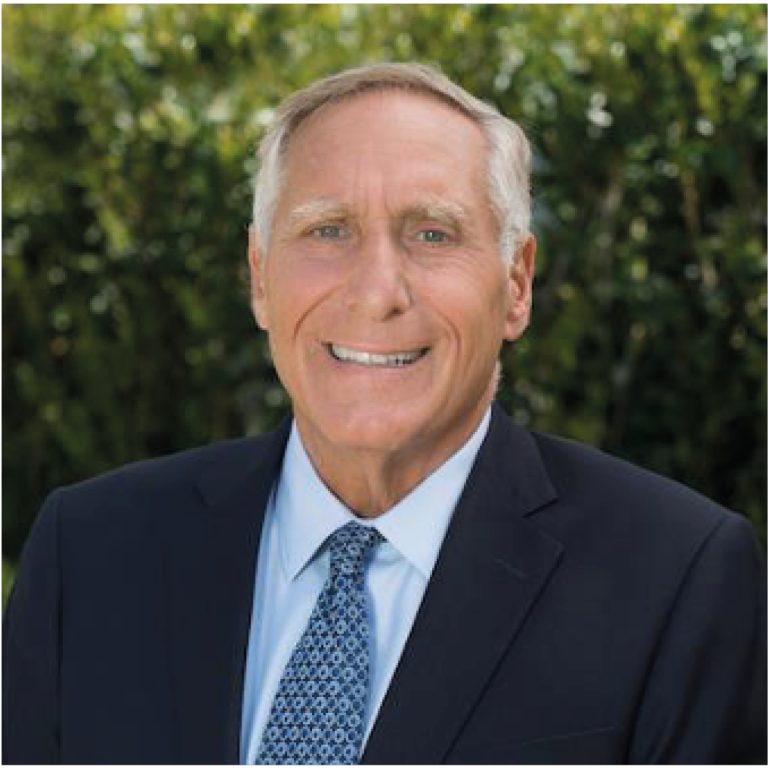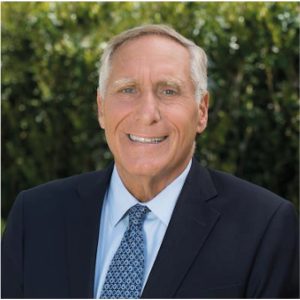 Throughout the past few months, Les Roches students have been exposed to lively debate and cutting-edge thinking through a special series called Leading Hospitality Through Turbulent Times. We invited experienced journalist Stuart Pallister to sit in on some of the sessions – here is his report on a masterclass in hospitality leadership from one of the industry's true legends: Robert "Bob" Alter. 
Some five decades ago, shortly after graduating from Cornell's hotel school, Bob Alter became a hotel owner and developer for the first time.
He would go on to found Sunstone Hotel Investors, which currently owns interests in about 40 hotels operated by major brands such as a Marriott, Hilton, Fairmont and Hyatt, with an enterprise value of more than $3.5 billion.
Les Roches students recently had the opportunity to hear Bob talk about the twists and turns in his career, in a wide- ranging conversation with our Master's in Hospitality Strategy and Digital Transformation Program Director Scott Dahl, who had previously worked for Bob at Sunstone for some eight years.
Bob Alter on hospitality's talent need
"The challenge for the industry is to continue finding good people that can provide that special touch and make guests feel they're at home. As the structure of the industry becomes more institutional, you lose some of that personal touch. We need to continue to have super-interested people to take the role of creating hospitality."
When Bob started out in his career back in the mid-1970s, it was 'extraordinarily difficult' to get a job because of the oil crisis, but he managed to land a job with Quality Inns (now Choice) where he had been an intern. He knew from the outset he wanted to own hotels rather than restaurants, because "a dollar created in a restaurant creates five dollars; but in a hotel it's ten dollars".
An early break
Bob was then fortunate – by way of coincidence – to get the opportunity to become a hotel owner when he was just 25 years old. He and his first partner, who is still a close friend at the age of 92, were offered the chance to buy a few hotels. Their first hotel was a small property on the side of a ski mountain called the Ptarmigan Inn at the Steamboat Springs resort in Colorado.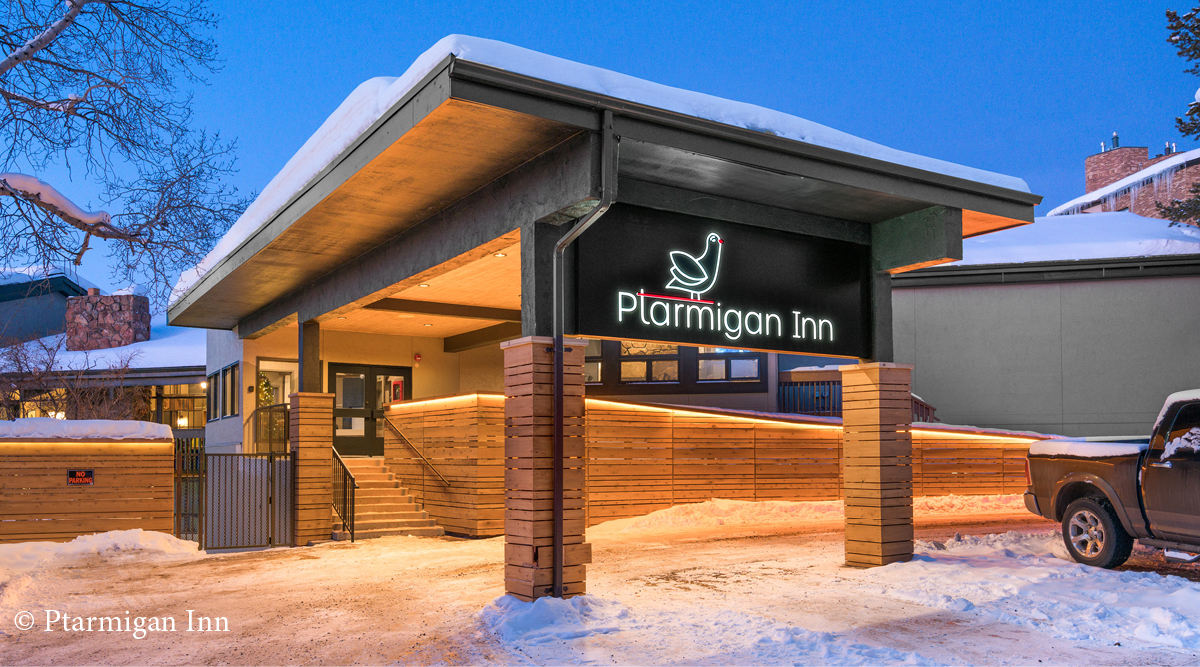 The Ptarmigan Inn at the Steamboat Springs resort in Colorado
"It was coincidental, an opportunity. I had met another owner through my Chamber of Commerce involvement. He took me aside one day and said, 'Bob, I have a partner I can't stand. I'm going to let you buy the Ptarmigan Inn.'" 
As Bob did not have the necessary capital, the owner arranged the financing, asking for $50,000 as a down payment and the other $635,000 as a wrap mortgage. From this beginning, Bob would go on to own some 140 hotels, from 29-room hotels on the side of ski slopes to 1,179 attached to the Convention Center in San Diego "and everything in between".
Going public, private, then public again
Coincidence would continue to play a major role throughout Bob's career. For instance, he met an investment banker at a conference. That encounter eventually led to the creation of Sunstone Hotel Investors and the initial public offering (IPO) of a real estate investment trust (Reit).
By 1997, the Reit had grown from seven small hotels to 60 hotels, with its market cap rising to a billion dollars from $50 million. Its stock went from $9.50 a share to $17. "Wall Street loved us and we had five years of real solid growth." But then came the Russian financial crisis. "Nobody remembers that now, but our stock went from $17 to $6 in about two months."
Under shareholder pressure, Sunstone was taken private again, with a capitalization of around $620 million.
During the next five years, the now privately-held company bought and sold hotels, creating value. "Our mantra as a company was always to buy hotels that were broken and either fix them through renovation or repositioning and rebranding. And we did a lot of independent hotels (through) to Holiday Inns, Marriott and Hilton."
That success created a platform for Sunstone to go public again when a major shareholder decided to exit the company. But this was no straightforward task. By that, time, due to changes in tax laws and so on, Reits could no longer operate hotels; so Sunstone had to unbundle the management company from the real estate, selling off the operating arm to Interstate Hotel Investors, which was required to keep the management team on.
Bob stayed on as CEO for three years and then became executive chairman for another five, before exiting with his personal portfolio. This now includes seven hotels, with four located at Los Angeles airport (LAX), two in Beverly Hills and another in Sonoma wine country, north of San Francisco.
Bob Alter on leadership
"I think being transparent, honest and someone they can respect, creates leadership. I call it the 'no jerk rule'. Nobody wants to work with somebody who's a jerk. You create your own image. Don't be afraid to be real and treat people the way you want to be treated. That's the secret of leadership."
The push for rate parity & the value of loyalty
On the challenges to the industry posed by the OTAs over the last decade or so, Scott Dahl pointed out that Bob had "got involved with a couple of big ownership groups in championing what ultimately became rate parity in the online travel agency world".
Asked what he thought about rate parity in hindsight, Bob said they had wanted to "extinguish the myth" that OTAs like Expedia and booking.com were offering better rates than the hotels and other travel agents. "We got the brands to accept the best rate guarantee." This meant the major hotels would offer the best rate possible if guests booked directly with them rather than go through a third-party. "So we had to break that myth with the rate guarantee."
Since then, he said, "We've been involved in breaking the best rate guarantee in a different way." Major chains are now offering discounts through their loyalty programs. "Loyalty is one of those things, along with the service levels, that is really the brand's biggest value today," he adds.
"Going forward, through COVID-19, one of the things where the brands will clearly have an advantage, is giving frightened travelers peace of mind that their room is going to be super-clean – and that might not be true at the ABC hotel or at an Airbnb." 
All the major brands, he added, "have come out with super-clean standards, 'cleanliness guaranteed'. That will be the next great thing that brands will promote."
Bob Alter's careers advice
"Be open to possibilities. You don't know when the opportunity is going to be around that corner. Don't be set in your ways. Also, your reputation is your single biggest asset. Hospitality is a small business and people tend to know everybody else. So, your reputation as fair, honest and hard-working is something everybody appreciates. And if you want to become a hotel owner or go into hotel development, make sure you get good operational experience for a few years first, to 'set the stage'."
A 'legend' in the industry
"I've always admired how opportunistic you are," Scott Dahl said, calling Bob 'a legend' in the industry. He was, Scott noted, among the first to have co-branded hotels in the same location and to cluster revenue management. Bob's current venture, Seaview Investors, has even converted a hospital into a hotel which, "after a big earthquake was no longer seismically okay to be a hospital." That conversion included putting the pool in the former morgue!
"Seaview seems to be culmination of your expertise and it seems like you're having a little more fun," said Scott.
In response, Bob noted that, "It's less about growing the company than it is about getting great returns for the investors. When I 'retired', I decided it would be too boring to sit at home or play golf. So, my project is finding opportunities and turning them into profitable ventures."