A hospitality degree can open the door to a whole raft of opportunities not limited to the relatively narrow field of hotels, as jet-setting Les Roches graduate Liliana Beltran Marroquin found out.
"Being a Les Roches student opens up a world of possibilities in many different career paths, whether you like marketing, revenue management, events, human resources or any other aspect of the very broad topic of hospitality," says Liliana Beltran Marroquin, BBA graduate from Les Roches Crans-Montana in 2013.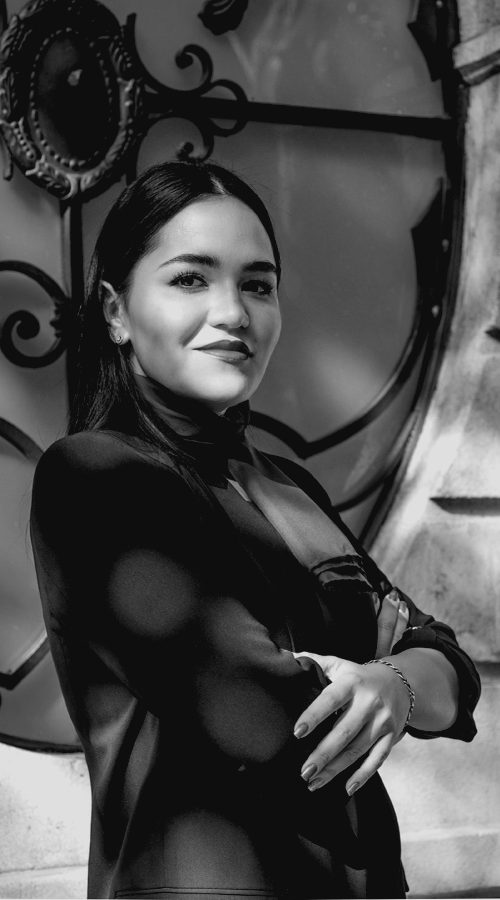 I'm not the type of leader who says 'whatever I say goes'; I prefer to get input from my team and for them to know I value them and their opinions.
It's something she went on to prove in her subsequent career, securing positions not only in hotels but also with an airline, at the Dubai Expo and, most recently, aboard ultra-luxury yachts.
"My first role after graduation was as a supervisor in a restaurant in Doha run by three-Michelin-starred chef Jean-Georges Vongerichten," recalls Liliana, reflecting on her journey since leaving Les Roches. "Working at that level in a completely different culture to the one I was used to was a great start to my career.
"But it was at the Mandarin Oriental in New York City where I began to develop my management style, working with an amazing outlet manager and F&B director who not only monitored my performance but also looked after my wellbeing."
People oriented
Liliana's time in New York was a truly formative experience and has shaped her professional philosophy ever since.
"While I always wanted to manage a quality hotel chain and to maintain high standards of staff performance and facilities, I learned it is equally important to ensure the wellbeing of your employees," she says. "I truly believe in developing your team and facilitating a peaceful, fun and efficient working environment. And to have that, you have to make sure your people are not working crazy hours, that they're getting enough sleep and that they are well, both physically and mentally.
"It comes down to respect. I'm not the type of leader who says 'whatever I say goes'; I prefer to get input from my team and for them to know I value them and their opinions."
Varied experience
This attitude appears to be widespread among Les Roches graduates, perhaps due to the way students are pitched into a multicultural, almost egalitarian atmosphere when they arrive.
"For me, the first few days at Les Roches were amazing because you meet people from all over the world," says Liliana. "You mix with different cultures and you have to find the right language to communicate – which is mainly English. But it really prepares you for life in the hospitality industry. I can confidently say it was the best choice not only as a university, but also for my career path and life experience."
And a varied experience it has been. After her roles in Qatar and New York, Liliana returned to the Middle East, working for W Hotels in Doha before moving to Raffles in Dubai. Then in a departure from the standard hospitality career path, she deployed her expertise as Food & Beverage Manager for Etihad Airways, managing the first and business class catering experience.
But when the pandemic struck, airlines around the world were scaling back their operations, which left Liliana needing to find work. She quickly secured a role at the Park Hyatt in Dubai before subsequently being hired as the Food & Beverage Operations Manager for the Dubai Expo 2020.
"Opening just one restaurant is a challenge; when you're opening 36 of them, it's crazy," she says. "It was definitely an interesting experience. But after a couple of months, things calmed down and began to run smoothly. And it was super cool, because outside my office I could find musicians, Flamenco dancers and even world-renowned artists – I'd say it was one of the best job experiences I've had in my career so far."
All aboard
With short-term contracts, it's often a case of 'all good things come to an end', but having put herself very much in the spotlight at the Dubai Expo 2020, Liliana was not short of job offers on completion of her term there, including working at the FIFA World Cup in Qatar.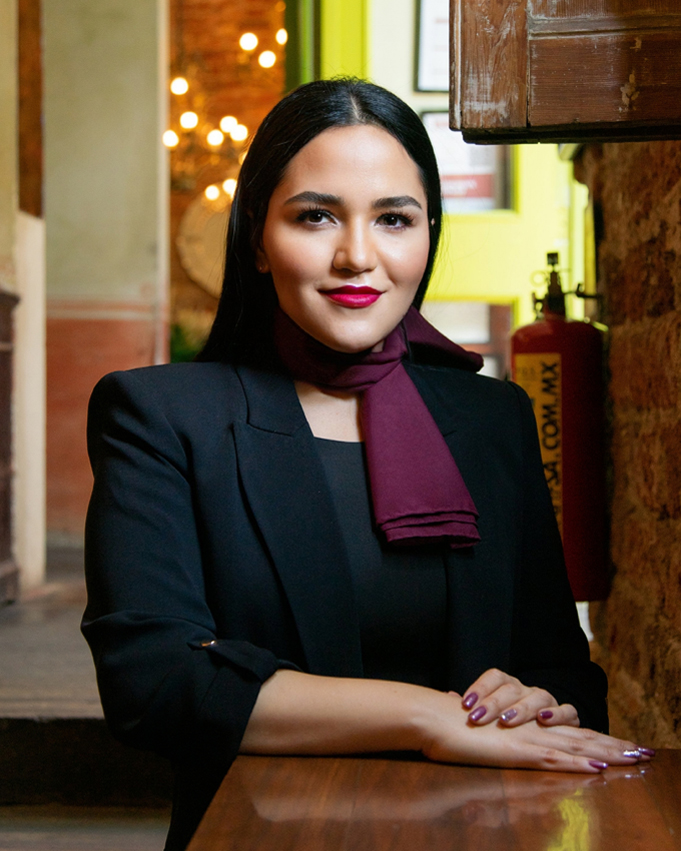 "Dubai Expo 2020 was one of the first mega events after the pandemic, hosting an average of 200,000 visitors a day," she says. "Overseeing 36 outlets – from food trucks to Michelin starred restaurants – was a challenge, but it also put me in the shop window and led to several job offers, one of which was to pursue a career in private yachting."
Liliana took the plunge and is now Hotel Manager for PrivatSea, a full-service yacht management company that provides bespoke services for private and corporate superyacht owners. This is again an unconventional role in the world of hospitality, yet it calls for exactly the kind of skills Liliana has developed at Les Roches, during internships and in her career to date.
"Generally speaking, when they're looking for crew, yachts seek out people with seafaring experience," she says. "But in this case, because of the nature of the business – looking after the pinnacle of luxury standards – they needed someone with a background in luxury hospitality.
"As well as calling on my food and beverage experience, I'm also overseeing housekeeping and rooms – pretty much like running a hotel, but on water. The difference is, in most hotels, you have all the resources you need at hand. At sea, it's completely different. So if there's a birthday and you don't have candles, you can't just order them for delivery – you have to get creative."
Valuable lessons
Resourcefulness and creativity are traits that have helped Liliana throughout her long and varied career, characteristics she developed in the multinational melting pot that is Les Roches.
"The environment you're in at Les Roches, where you're not with your family and you have people around from different cultures, means you learn how to adapt and make connections all the time," she says. "Being at Les Roches prepares you for real life experiences, not just academically but personally – you learn soft skills you don't realize you have until many years later.
"What's great is that the alumni understand the unique way of life at Les Roches. We are all like-minded people who want to help one another out. That's happened to me several times in my career and it only goes to reaffirm my belief going to Les Roches was the best career decision I could have made."