If you're a Les Roches student, alumni, faculty or staff member, you will have heard of and, most likely, made some wonderful memories at Le Petit Paradis.
This unique place is more than a simple village hotel-restaurant. It is part of the Les Roches history and is seen as a "member of the family". From its location to the service and its warm ambiance, Le Petit Paradis is a place for sharing and friendly meetings. 
This autumn, someone from our family will take over its management and we are truly excited about it!
From November 18th, 2019, Phillip Zhan, Les Roches alumni and Manager of three restaurants in Bluche – Edo, 14 Cors, and Atlas – will have the pleasure to welcome you at Le Petit Paradis for its reopening!
Phillip and his team of three alumni, Kaori Arai, Pierre Thebault, and Vlada Thebault, are ready to take on this brand-new challenge which, we are sure, will put a smile on your face!
To get an insight into this exciting news, we decided to meet with Phillip Zhan.
Phillip, what are your memories of Le Petit Paradis?
"For me, Le Petit Paradis is a place that is always open and warm. When we were still studying at Les Roches, it was my room and Le Petit Paradis. It was our cozy place. And it wasn't only like that for the students, but the teachers as well. Our relationship in class was formal, but when we met at Le Petit Paradis, we would spend some great moments together. You need to remember that, at the time, we had to wear a uniform. But by the time we arrived at Le Petit Paradis, we had changed into our casual clothes and everything felt more relaxed."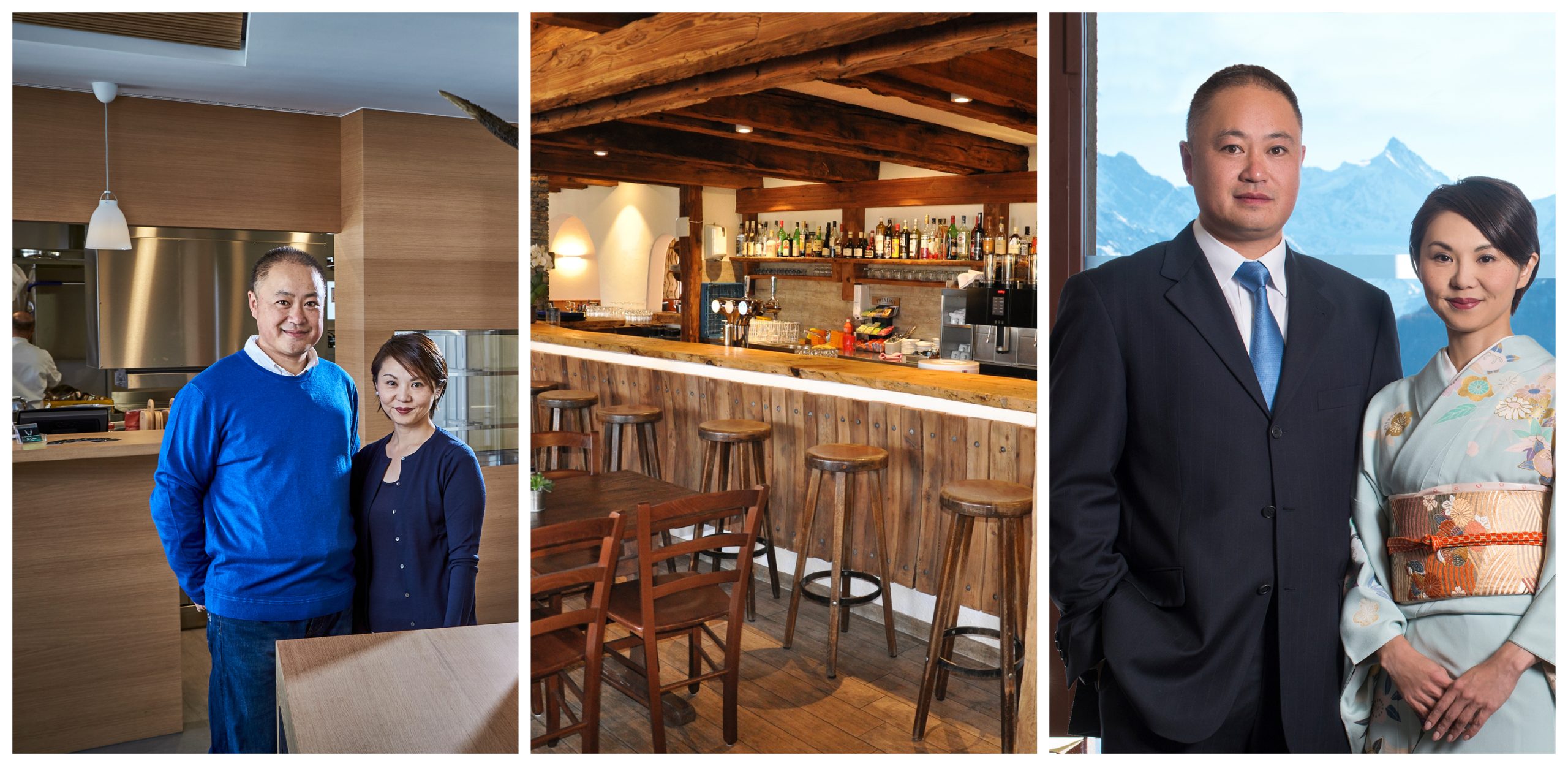 How did you become the new Manager of Le Petit Paradis?
"It is a real coincidence. Every year I have friends coming over and we always book their rooms at Le Petit Paradis. But this year, when I went over to book the rooms, I found out that it would be closed and they were looking for a manager to take over the hotel-restaurant. That's when I thought to myself "That could be me!". We talked about it together with Kaori, Pierre, and Vlada to see if we should take on that challenge and concluded that we could be a great fit!"
What motivated you to manage this very special place?
"We know Les Roches, we know the students, and we are here. There are so many things that we can do with and for the students.
I never thought I would stay in Switzerland when I started Les Roches in 1994, but here I am today, 25 years later. My life is in Bluche, and I want to contribute the best way I can."
What can we expect to find on the menu?
"It was important for us to keep the menu traditional. There are already international restaurants in Bluche with Edo, 14 Cors, and Atlas. In Le Petit Paradis, you will find traditional Swiss meals such as cheese fondue and rösti, but also pizzas."
Welcoming. Traditional. Cozy. Le Petit Paradis should be part of your Les Roches experience.
SAVE-THE-DATE: November 18th, Reopening of Le Petit Paradis