The global hospitality industry is preparing to make its comeback as the COVID-19 pandemic is increasingly being detained by the world's healthcare professionals. At the forefront of this effort to overcome the sudden worldwide economic downturn are Les Roches alumni. Their positions of leadership in top hotels mean they are equipped with the resources and experience needed to implement new strategies and operational systems during the tourism industry's recovery period. Les Roches reached out to these leaders and organized an online forum broadcast live across social media.

Les Roches Alumni Forum Full Video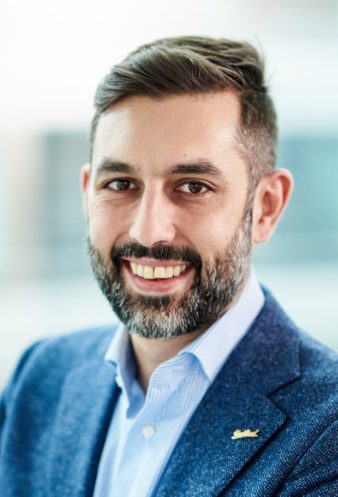 The alumni guests for the forum on the future of the hospitality industry included Patrick Apostolo (Postgraduate Diploma,  2013), Corporate Operations Director EMEA for Radisson Hotels & Resorts, Elton Dalmedo (BBA 2003), COO of Smy Hotels, Almudena Casas (BBA 2012), Senior Manager Learning and Development Marriott Middle East and Africa, and Carlos Erburu (BBA 2002), Global Head of Urban Hesperia Hotels. The event was moderated by Mano Soler (BBA 2002), Director of Student Services and Operations at Les Roches Marbella. 
Standardization vs. Personalization

Speaking about the recovery in the different international markets, Patrick Apostolo highlighted how "international brands face different expectations in different regions and we must adapt to all of them. We are challenged in one particular aspect at the global level. On one side we have hotels that will need to be standardized, but on the other side, we are a service industry that must personalize the stay of the guest. The balance between standardization and personalization rests in digital transformation. The guest will not change and will always want human interaction."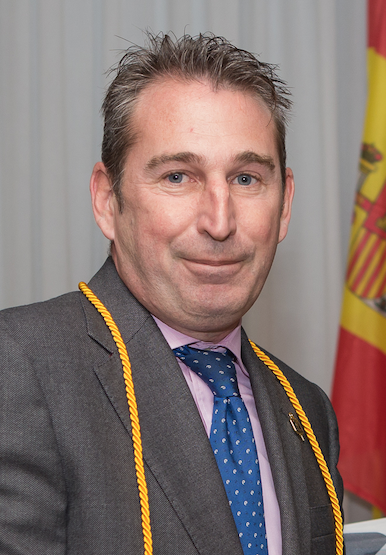 While debating the issue of operational strategies for online travel agencies (OTAs) in times of uncertainty, Elton Dalmedo made a compelling point when he said, "OTAs are concentrated at the moment on how to maintain cash flow over the coming months by avoiding cancellations. They are offering numerous incentives like future travel vouchers, upgrades, and special offers to keep the customer on board. Hotels, on the other hand, need to focus on OTAs and use their extensive hygienic measures as a marketing tool to differentiate themselves from others. Displaying our prevention and hygienic measures on OTAs will be vital because in hospitality we sell trust and competence to our guests."

Training & Education During Recovery

Almudena Casas is in a perfect position as the Senior Manager of Learning and Development with the Marriott Group to break down the concerns of Human Resources support needed during the crisis and talent development post-crisis. She spoke at length about employing technology to this end, stating that "as an industry, we cannot move forward without technology, but I see it as a tool that is going to assist our teams so they have more time to focus on and be more interactive with the guest. I don't think you will ever remove the human element from hospitality."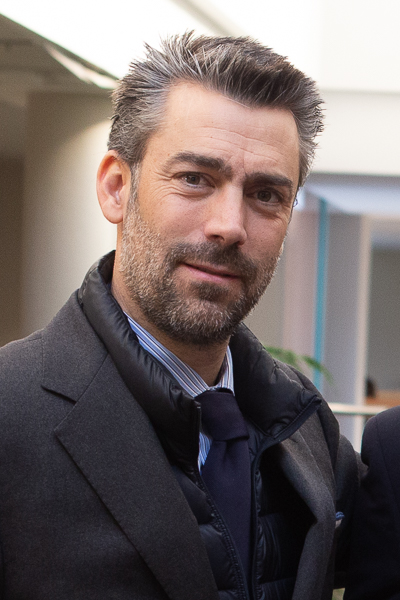 With the current downturn in the Spanish tourism market, Carlos Erburu provided crucial insights into the global impact of this crisis from a financial point of view. He made clear that "the Spanish hotel market is going to have an important impact on the national economy and one proposal that is being put forward to ease the sector's recovery is to lower the value-added tax. Hospitality & Tourism is Spain's most important sector which means it is very relevant to reactivate the industry as quickly as possible. The only way to do this is to create an environment where visitors will feel safe. Innovative entrepreneurs will be key players in this recovery."

Carlos Erburu concluded the alumni forum by pointing out "the only we can get through this is by working together and making sure we do what we do best – hospitality. We must concentrate on taking care of our guests in their time of concern. Our industry will rebound because people will want to move on from these bad times and focus on the positive experiences that give them hope. Hospitality gives hope."