With job growth for meeting and event planners expected to grow at a rate of 18% between 2021 and 2033, now is the perfect time to consider starting a career in corporate events management.
But what exactly does this field involve? In this post, we'll be exploring what corporate events management is, different types of corporate events, and the key skills you'll need to succeed in this dynamic industry.
What is corporate events management?
Corporate events management involves overseeing the organization and execution of various business-related events. These may range from conferences, seminars, product launches, and corporate galas to trade shows and exhibitions.

The events planner is also responsible for managing team-building activities as well as charity events.
Why is corporate events management important?
Corporate events are a great way for companies to network with potential business partners and investors, showcase their products or services, raise brand awareness, and reward their employees.

Moreover, hosting corporate events can help a business develop its reputation as a thought leader in its industry.
What are the different types of corporate events?
Conferences and seminars:

This type of event is ideal for presenting new products or services to potential customers and providing educational workshops on particular topics.

Product launches:

Perfect for introducing a new product or service to the public.

Corporate galas and dinners:

These are ideal for networking events, team-building activities, and celebrating corporate milestones.

Trade shows and exhibitions:

An invaluable platform for showcasing products and services as well as interacting with potential customers.

Team building events:

A great way for employees to get to know each other better and build team spirit.

Charity events:

An opportunity for companies to give back by providing financial support or volunteering their time.
Steps involved in organizing a corporate event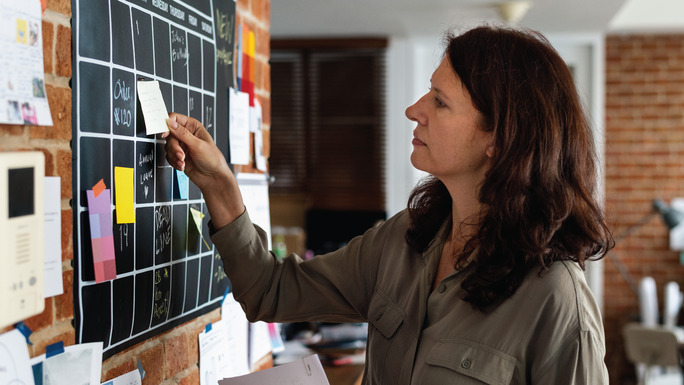 There are three main stages when it comes to organizing a successful corporate event.
Pre-event planning
A lot goes into corporate event planning, and this stage is all about doing the necessary research to get the event off on the right foot. For this, event organizers need to engage in:
Setting objectives and goals:

What's the event objective? Is it to increase awareness or drive sales? Is it to foster team building or celebrate a milestone? Defining the main goals of the event will help you decide on other elements such as the venue, format, target audience, and budget.

Budgeting and financial planning:

An event budget will help ensure that you stick to your spending plan and that all expenses are accounted for. You'll also need to set aside funds for unexpected costs that may come up during the planning process.

Venue selection:

This is one of the most important elements for a successful event. Factors such as location, capacity, amenities, and cost should be taken into account when selecting a venue. A virtual event can be considered to cut down costs.

Vendor and supplier coordination:

From catering services to event entertainment providers, you'll need to research potential suppliers and make sure that they can deliver what is promised. This can be an arduous task when it comes to large-scale event planning, but it can be made easier with event management software.

Marketing and promotion:

You'll need to create marketing materials such as flyers, posters, and digital assets as well as devise an effective strategy for reaching out to potential attendees.
Event execution
This stage is all about making sure that everything runs smoothly on the day of the event, including these tasks:
On-site management:

One of the most important tasks during event execution is to manage everything that happens on-site. This includes vendor management, staff coordination, registration, and customer service.

Logistics and operations:

This involves managing all aspects of the event, from setting up equipment and furniture to providing customer service and dealing with any last-minute issues.

Audio-visual and technology support:

You'll need to ensure that all audio-visual equipment is working properly and that any technology used in the event operates smoothly.

Food and beverage service:

This includes setting up the food and beverage stations, ensuring that they are well-stocked throughout the course of the event, and providing excellent customer service.
Post-event follow-up
The post-event phase is all about assessing the success of the event. This can be done by collecting feedback from attendees, soliciting input from vendors and suppliers, and tracking the results of any promotions or event marketing campaigns.

From this information, you'll be able to determine whether the event was a success or not. It can also give you valuable insights into what worked and what didn't, which can be used to improve future events.
Career opportunities in events management
If you're interested in pursuing a career as an events manager, then there are several career opportunities available. You can decide on a career path in hotel management, convention and tradeshow management, hospitality management, or special events planning. These could include roles such as:
Event Planner:

An corporate event planner is responsible for organizing and executing all aspects of a corporate event. This includes budgeting and financial planning, selecting a venue, coordinating with vendors, and marketing and promoting the event.

Event Coordinator:

Event coordinators organize and execute the day-to-day activities of an event. This includes logistics and operations support, food and beverage service, as well as audio-visual assistance.

Corporate Events Manager:

Corporate events managers are responsible for overseeing the planning, execution, and follow-up of business-led events (see below).
You can work for a corporate events management company, and you may also have the opportunity to start your own events management service business. You'll need to know how to write an entrepreneur business plan and if you're passionate about events planning, then this could be the perfect way to start your own venture.
The role of a corporate events manager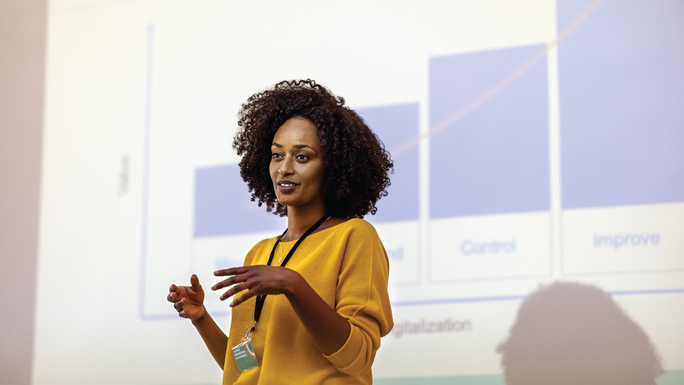 The role of a corporate events manager is multifaceted. We explore the responsibilities, skills, and qualifications needed to be successful in corporate events management below:
Responsibilities of a corporate events manager
Developing and managing budgets.

Negotiating and managing contracts with vendors, contractors, and suppliers.

Managing logistics such as transportation, venue selection, layout design, and decorations.

Ensuring all aspects of the event are executed according to plan.

Post-event evaluation of successes and areas for improvement.

Developing strategies to maximize attendance and minimize costs.

Developing marketing strategies to promote the event.

Ensuring compliance with legal requirements for events.

Monitoring safety and security regulations for all attendees.
This list is not exhaustive. Many corporate events managers may also supervise staff, plan hospitality events and manage social media accounts for the event.
Qualifications and experience required
Those interested in pursuing a career as an events manager should have a hospitality management degree. Previous experience in the hospitality industry is also preferred, which is why hospitality management programs that offer hands-on experience are highly beneficial.

While you can try and rely on experience to work your way up the ranks, a degree gives you an edge over other candidates and can help you reach management positions much faster.
Get a Bachelor's degree in hospitality management that helps you become a sought-after events manager.
You'll have opportunities to plan and execute corporate events while gaining valuable skills such as budgeting, marketing, and planning. Discover how this degree can transform your career.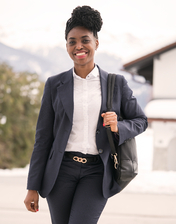 Depending on the organization and scope of the event planning role, some employers may require specialized training or certification. A diploma in hospitality management can also be beneficial for anyone who wants to enter the events management industry.
Do you want to break into the events management industry?
A diploma in hospitality management can be the vital first step. Event planning is a specialized field requiring an understanding of logistics, marketing, and customer service. With our training and certification, you'll be on your way.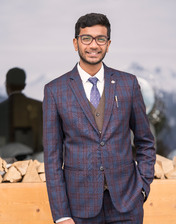 Key skills for a successful corporate events manager
As well as having the right qualifications and experience, it's important to possess certain skills in order to be successful as an events manager.
Communication skills:

The ability to listen attentively, ask the right questions, give clear instructions, and ensure all parties involved are on the same page is essential to successfully plan and execute events.

Organizational skills:

Being able to plan, organize and coordinate all aspects of the event from start to finish is critical. This includes managing budgets, overseeing staff, and making sure deadlines are met.

Problem-solving skills:

You'll likely encounter unexpected issues during an event, so it's essential to be able to think quickly on your feet and come up with fast solutions.

Time management skills:

This includes being able to prioritize tasks and ensure that everything runs smoothly with enough time for any unexpected issues that may arise.
Careers in hospitality and events management can be very rewarding. The proper training, experience, and skills are all part of how to become an event manager and have a successful career in this field.
Conclusion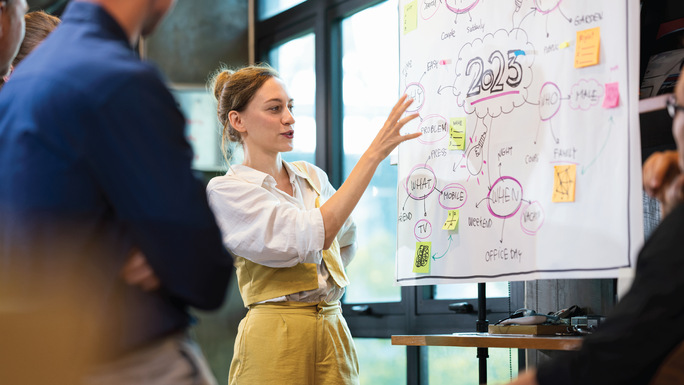 Corporate events management is an exciting and rewarding career path. It involves overseeing the planning and execution of various business-related events, from conferences to product launches. With the right qualifications, skills, and experience, you can develop a successful career.
Recap of key points on corporate events management
Corporate events management is about organizing and executing various corporate events. It requires careful planning to ensure success.

The key steps involved in organizing a corporate event include pre-event planning and event execution, as well as post-event follow-up.

A career in corporate events management includes roles such as event planner, coordinator, or manager.

The role of a corporate events manager requires excellent communication skills, organizational skills, problem-solving skills, and time management skills in addition to relevant qualifications and experience.
Photo Credits
Main Image: Hollie Fernando/Stone via Getty Images