August saw the 2018 Les Roches Alumni Reunion take place at the Bluche campus in Switzerland. Over 100 alumni enjoyed three days of nostalgia, networking, presentations and partying, whilst rekindling friendships and a unified love of their time at Les Roches.
Graduates from 1989 to 2016 and faculty/staff who had worked at the school for at least 20 years were in attendance, with alumni coming from as far away as Canada and Thailand. The Les Roches way of life was evident to see, with many alumni holding leadership positions, such as Regional Vice President and General Manager as well as Directors, Co-owners, Executive Directors, Consultants, Strategic Advisors, and plenty of entrepreneurs.
Just like the first day on campus
Those wanting the full nostalgic experience stayed on campus in the dorms, just like the old days, and registered on Friday at 8am. The whole gang arrived at 5.30pm and were welcomed – in fitting style – by the sound of award-winning Swiss horn player, Yuri Yudtake, in the campus main lobby.
Yuri played traditional and sacred pieces whilst alumni mingled over wine and canapes served by current students. The alumni were officially welcomed by the CEO of Sommet Education, Benoit-Etienne Domenget, and Managing Director of Les Roches, Dr. Stuart Jauncey.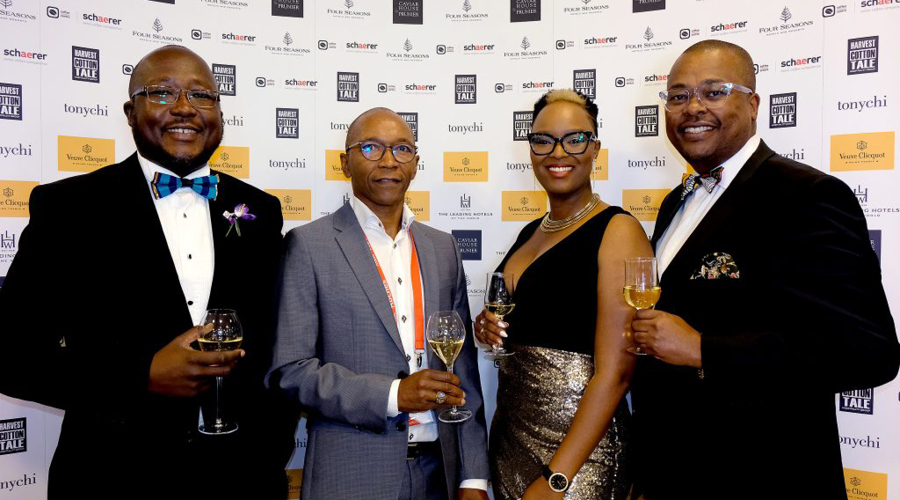 Honoured guests in attendance
With the welcomes over, active member of the board, Mr. Claudio Casanova, and alumni committee member, Nick Allen spoke, before alumni were introduced to the honoured guests of the weekend. First up was CEO of The Leading Hotels of the World, Ted Teng, followed by award-winning American interior designer, Tony Chi of tonychi studios, who would both present at a colloquium hosted on campus the following morning.
With a fairly early start in mind, Alumni Engagement Managers, Selena Seballo and Johann Bourget recommended alumni save their partying for the Saturday night Gala – even alumni don't get to party every night on campus!

A day of learning and laughs
On Saturday, Ted and Tony gave insightful presentations. 'Looking back and looking forward' – what the greatest changes in the hospitality industry were during Ted's 40-year career and what the greatest changes will be in the next 40 years. Followed by 'Ever-evolving – the voice of hospitality' – with Tony reflecting on his career as a globally renowned hospitality guru and founder of his award-winning studio based in New York.
Everyone gathered afterwards for lunch in the Marketplace, followed by a campus tour, scavenger hunt and coffee demonstration by Schaerer Coffee. After a bit of down time, alumni returned to the transformed Marketplace to enjoy Pre-Gala drinks and canapes sponsored by Caviar House & Prunier and Veuve Clicquot.
Food, fond memories and the future
During the Gala dinner, former Head of Careers and President of the Alumni Association, Matthieu Mioche, was honoured by the Alumni Association for his dedication and service to alumni. Matthieu was presented with a bottle of wine on behalf of the alumni as a token of appreciation. After he shared a few parting words, some alumni took the mic and shared their memories and views about Les Roches and its future. The evening ended on a high with alumni dancing to Kudos Sound Live until 2am.
Inspired and unified
During the farewell barbeque on Sunday, alumni reflected on an emotional weekend that had ignited renewed passion to see the legacy of their alma mater grow stronger. Many left truly inspired and vowed to work with Sommet to build a stronger and more unified network.
Check out the latest news about our alumni on the Les Roches Alumni Association page