By Nicholas Allen, Class of 1992 Les Roches alumnus
What an honor it is to introduce you to a gentleman who is the epitome of the old saying that hard work pays off. Class of 1995 graduate, Mr Bruno Kim, hospitality leader and inspiration. And don't forget to check out the previous 'Between You and Me' in the series, featuring the irrepressible Diva himself, Mr Jonathan Rachman!
Nicholas Allen (NA): What is your profession and current position?
Bruno Kim (BK): After starting my career as a receptionist with Four Seasons, and working with them for 14 years, I eventually moved on to Starwood and then got absorbed into Marriott when the acquisition took place in 2016. Now I work as the Vice President, Revenue Management for Hong Kong-based Langham Hospitality Group, looking after the global portfolio.
NA: Who was your first room-mate at Les Roches?
BK: Marco Filardo, the Italian stud from Boston. I had packed my suitcase about an hour before departure, so when I arrived in Bluche, I realized I had not packed any towels nor any white dress shirts, which were part of the uniform requirements. Oops! Marco was kind enough to lend me a towel and a few shirts until I got myself sorted out! Amazing friend, who is like a brother to me now.
The only problem was that he used to listen to this really sappy and romantic Italian singer who used to drive me crazy (though all the ladies fell for it!). But besides that, we got along so well that we also roomed together for our 'Kitchen year', before we went solo for 'Management year'.
NA: Where did you grow up?
BK: I am from Korea originally, but spent all of my childhood growing up in beautiful and magical Kenya. Now Vancouver, Canada, is my home base. However, in my heart Kenya will always be home. "Kenya ni nchi yangu!"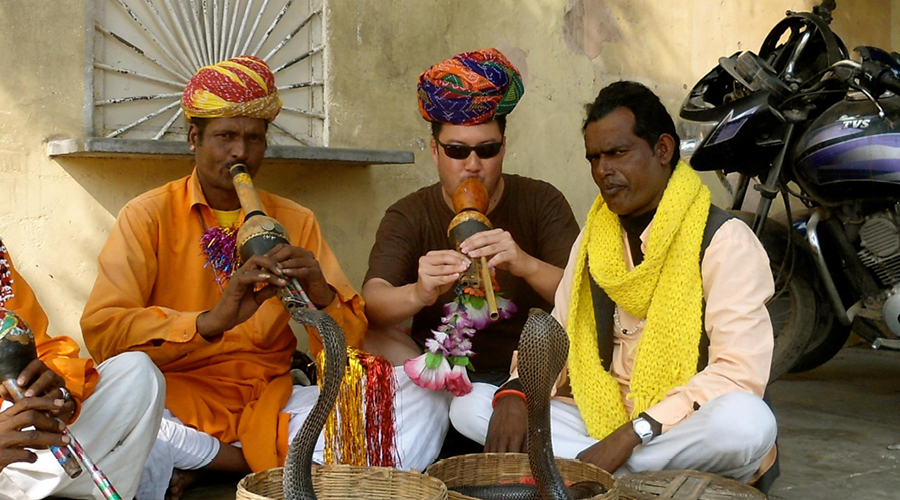 NA: Whom has made the biggest impact on your professional career?
BK: Besides the usual bosses and mentors along the way, the person that truly had the biggest impact would be my amazing wife, Caroline. After working like a donkey for many, many years, my career was starting to really take off. The additional challenges and responsibilities brought more stress, more obstacles and more ups and downs. Through all this, she always supported me and always kept me grounded, reminding me just to be true to myself and to enjoy the ride wherever it takes me.
So far, it's been an incredible journey, so THANK YOU BABE! Love you with all my heart! (Where is that sappy and romantic Italian singer when I need him…?! Ha ha!).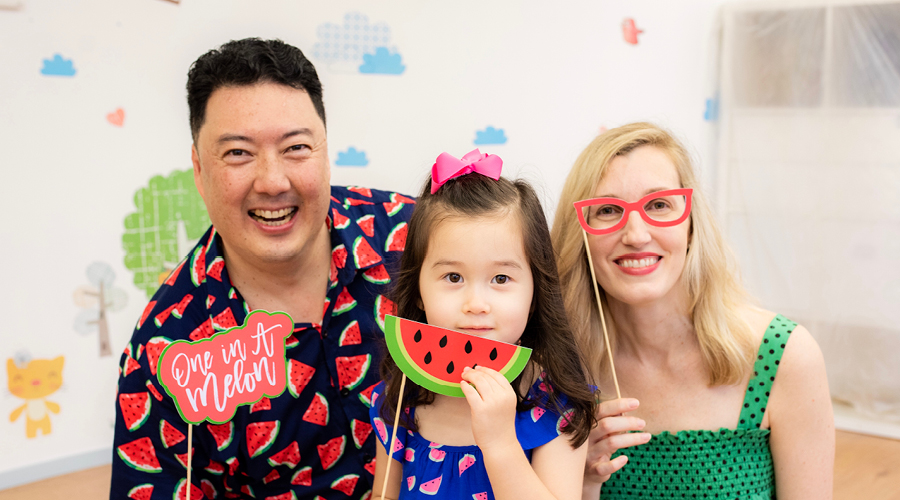 NA: Who was your favorite teacher at Les Roches?
BK: I honestly can't narrow this one down… but what I do realize now as I get 'older and wiser' is that every one of our teachers was amazing. We were all far from being perfect students, but despite whatever headaches we gave them, every teacher showed patience, never-ending commitment, dedication and passion to guide us and teach us everything they could!
So, for all my former teachers who may be reading this, a very sincere thank you for all you did… personally, I wish I was wiser when I was younger to have appreciated it more back then.
NA: What's your advice for new graduates?
BK: I'm a big MotoGP fan. A few years ago, during a race, a rider crashed while making a silly, aggressive move and took out an opponent with him. In the heat of the moment, the opponent told the rider that "your ambition outweighs your talent!". In life, I believe it is great to have ambition, but it is more important to pace yourself and make sure you gain the correct amount of experience to get ahead. Don't rush yourself; go at your own pace!
Like the famous quote that often crops up in your social media feed, "Mistakes increase your experience, and experience decreases your mistakes".
NA: Who did you have a crush on at Les Roches?
BK: It's been so long that I hope I am not imagining this… but there was this really attractive and tall lady that worked in the Accounting office at school. She had these killer legs and she always showed them off by wearing a short skirt. I think her name was Ferrari (sounds too good to be true)? Anyways, every time she walked across the lobby, the guys just stopped whatever they were doing to just stare without shame… I think every single guy at school had a bit of a crush on her… and I am pretty sure all the male teachers did too, 'coz they were also staring!
NA: What is your fondest memory of Les Roches?
BK: I am pretty convinced I did more Extra Duty than any other student in the history of this school… except maybe for this Turkish guy called Moustafa, as he was always there with me polishing pots and pans all weekend. It was one of the ways we could recover from negative attendance points. But that is definitely NOT my fondest memory.
I think the moment that really stands out is when one night, there was a group of about 40 or so that drove our cars up the mountain, found an empty spot, parked in a circle and lit a massive bonfire in the middle. This bonfire must have been at least 10 meters wide and another 10 meters tall. We all polished off several cases of really cheap Dole/Fendant wine, got hammered, and danced all night with music blasting from Daniel Bacardit's little Citroen hatchback… what a night it was. It was like a cross between Burning Man and a Ko Pha-ngan full moon party, except on the side of a mountain (possibly surrounded by sleeping cows?).
Oh, and there was no Monsieur Clivaz chasing us around… "On y va, on y va!". Good times!
NA: If I could grant you one wish, what would it be?
BK: Eliminate all the hatred in this world…
NA: You can ask me one question, what is it?
BK: Nick, I know you well enough that I don't have a question. But I am a father of a beautiful little girl, Sabrina. I love the way you look after YOUR girls and spend time with them. You inspire me to be the best father I can be to my daughter, so thank you for leading by example!
NA: Very kind Bruno, thank you.
NA: Last question. You have organized a lavish dinner party with no expense spared. You can invite eight people, alive or dead, who are they?
BK: Tough one… as a Libra, I can never make up my mind so no hope of me choosing a place. And I love food, so I eat anything! But one thing's for sure, I would invite my wife, my parents and my parents-in-law. It would be one heck of a celebration wherever we end up or whatever we eat, as family beats everything else in this world! It would be a way to thank our parents for all they have done for us.
NA: Sounds perfect Bruno! Thank you so much for those great stories!