Digital Transformation Happy Hour

A new series of 'LinkedIn Live' debates on the impact of digital tech in hospitality – now and in the future.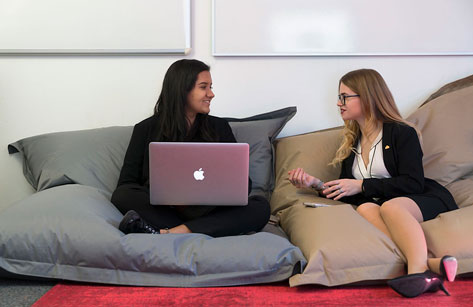 Hosted by Les Roches Program Director and revenue expert, Scott Dahl, and featuring invited guests from across industry and academia.
Follow us on LinkedIn to receive updates and notifications for each event.
Episode 3: Bringing revenue management technology to smaller hotels
Thursday June 4, 14:00 CET – broadcasted live on LinkedIn
Special guests: William Cotter (Founder and Managing Director, Net Affinity), Daniel Plancic (Managing Director and Partner, SHS Academy) and Ari Andricopolous (CEO, RoomPriceGenie).
No longer reserved for the major hotels and largest hotels, advances in technology are making revenue management accessible to smaller, independent hotels for the first time. We discuss what's on offer and where it might move the dial on revenues.
Episode 4: Hospitality digital marketing: turning overnight guests into lifelong advocates
Thursday June 18, 16:00 CET – broadcasted live on LinkedIn
Special guests: to be announced.
Why the most important customer contact comes before and after the sale. What are the latest developments in loyalty programs? Using digital marketing tools to deepen the customer relationship. How hotels are using digital technology to deepen their customer relationships. Why hoteliers should stop looking for tomorrow's guests and start looking for their brand's advocates.
Episode 5: How AI and Big Data will transform the hotel industry
Thursday July 2, 14:00 CET – broadcasted live on LinkedIn
Special guests: to be announced.
Episode 6: The ethics of Digital Transformation in hospitality: risk vs reward
Thursday July 16, 14:00 CET – broadcasted live on LinkedIn
Special guests: to be announced..
In this session, we'll debate the ethics associated with digital transformation in hospitality.
Past Episodes
Episode 1: Mentors: the most important tool in your career toolbox
Thursday May 7, 14:00 CET
Special guests: James Lemon, Founder and CEO of The Growth Works, plus mentors Mirco Iada (Movenpick Hotels & Resorts), Karla Brooklyn (SiteMinder), Maurizio Ferraiuolo (MasterChef), Patrick Wimble (Lightbulb Consulting), Matthieu Mioche ((Neptune HR), and Benedicte Ollagnon (Duetto). 
Hospitality consultancy The Growth Works is launching a pro-bono mentoring service – an opportunity for experienced hoteliers who have navigated downturns over the years to support younger colleagues who may be experiencing a sustained fall in demand for the first time in their careers.
Episode 2: How to prepare a winning business pitch
Thursday May 21, 14:00 CET
Special guests: Alexandre Gamberoni, Les Roches Senior Lecturer and professional coach 
First impressions count the most. So, what to do when you only have 60 seconds to persuade an investor to back your business idea? In this episode, Scott Dahl and Alexandre Gamberoni will share the tips and tricks of a perfect business pitch in video format.