Smart is the way! From using technology to enhance their guests' stay to creating maximized-space cabins, YOTEL is a hospitality concept that deserves all our attention!
YOTEL is a tech-led global hotel group made up of three brands: YOTEL, YOTELAIR, and YOTELPAD. 
The three brands were created under the same model: being smart by saving space and time to provide guests with a flawless experience.
"Smart is about using technology and design to create that seamless experience. When we talk about smart, it is not only just a way of thinking but also about being smart in our decision-making. It is about how we create technology that is going to add to the guest experience." 
– Oliver Sturgeon, Global Manager, Learning & Development at YOTEL
Focusing on aviation and defying hospitality 
Let's start by mentioning that YOTEL takes a whole different approach to how they address their teams. Did we say teams? We meant crews! Yes, their history is very much rooted around first-class aviation. 
"Our founder was inspired by first-class air travel. He translated this into a hotel concept with small but luxurious cabins offering everything you need and nothing you don't."
– Oliver Sturgeon 
From the way they refer to their reception areas – "Mission Control" – to how they embrace space and time-saving strategy based on design and technology, YOTEL is challenging traditional hospitality! 
"The idea is to try and change people's perception of how they see and think about hotels." 
– Oliver Sturgeon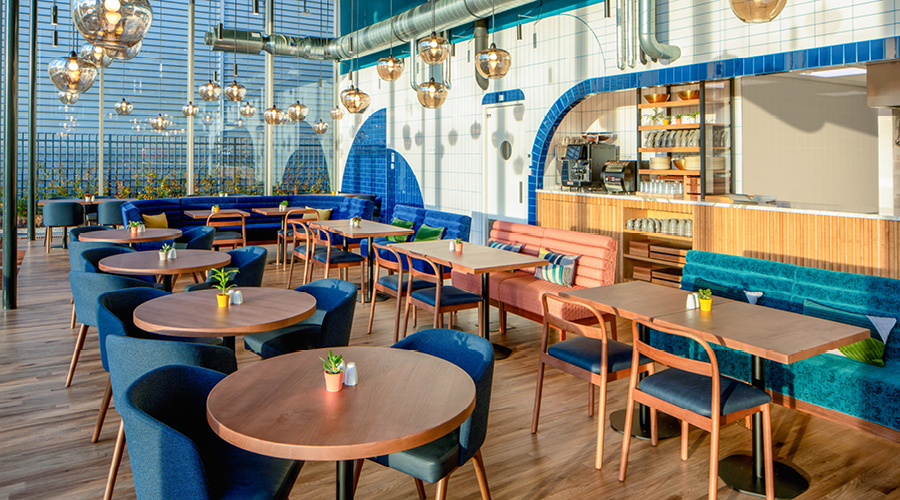 Being smart by saving space! 
When it comes to design, YOTEL has found the perfect concept to maximize space: cabins!
Each cabin is specially designed to maximize the use of space without compromising comfort. Rejuvenating rain showers and heated towel rails are provided as standard along with SMART TVs to connect your own devices as well as multiple power and USB points. Their SmartBed™ transforms at the touch of a button from a classic bed to a sofa, creating extra space for working and relaxing. All hotels also have free super-fast Wi-Fi.
"It is about thinking outside of the box. And it is thinking really about what our guests need. And our guests need the convenience of a good night's sleep, the convenience of good locations, and ultimately, a good price." 
– Oliver Sturgeon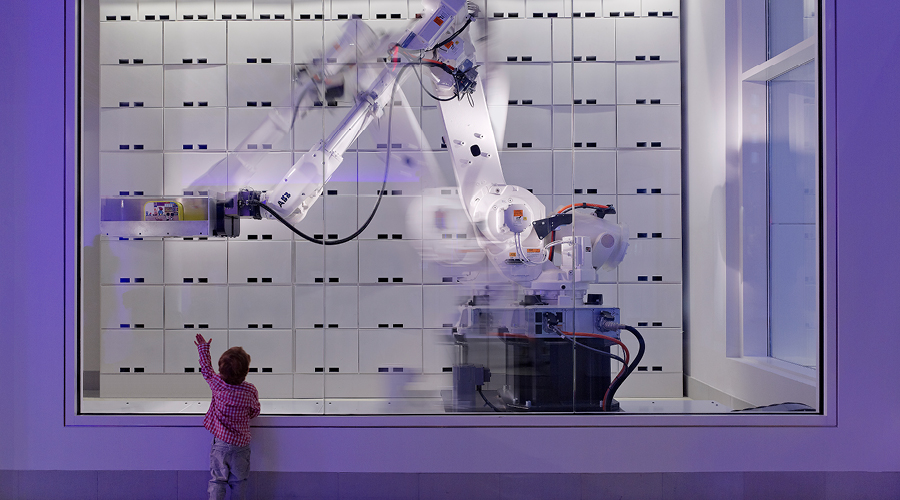 Being smart by saving time!
We have all stayed in a hotel at some point in our lives. We have gone through the booking, check-in and out. These all take time, time that could be used to see more of a city, to meet with someone, to enjoy a fresh drink on a terrace, you name it!
As well as self-service kiosks which allow guests to check-in in under a minute, YOTEL will soon be launching a new app. Guests will be able to view their reservation details, seamlessly check-in and out, use the app as their room key, request a late check-out, view any charges and payments, and receive messages from the hotel announcing events or special offers. 
"We want our guests to have time back. Giving time back is one of the luxuries of being smart at YOTEL." 
– Oliver Sturgeon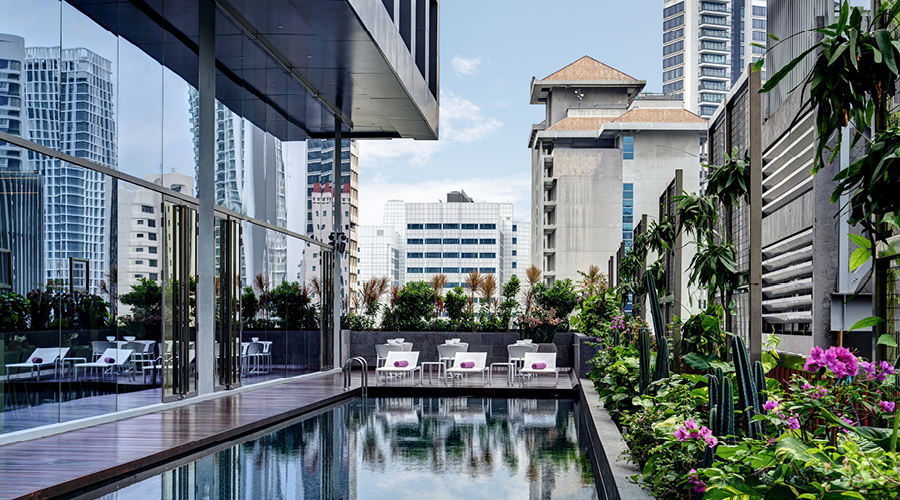 YOTEL, YOTELAIR, YOTELPAD, what's the difference?
Here is a quick explanation of how each of the brands can be defined: 
YOTEL city center hotels include cleverly crafted cabins and feature beautifully designed open spaces with gyms, restaurants, bars, and outdoor terraces. KOMYUNITI is their concept for co-working, informal meetings, and relaxing. Design elements are incorporated within each space to reflect the city in which the hotel is located. You will also find innovative concepts like YOBOT – an automated luggage concierge at YOTEL New York and soon-to-be YOTEL Dubai, as well as delivery robots for amenity requests at YOTEL Singapore and Boston. 
YOTELAIR hotels are located in airport terminals. They are ideal for guests that have long layovers or early flights and wish to book a cabin for a few hours or one night. They are a lighter version of their city center hotels. 
YOTELPAD is their newest concept. Located in city centers and resort locations, these condo-style residences are perfect for one-week to one-year stays. It is about giving a feeling of "home" to the guests.  
Generation YO – the Hybrid Persona
When it comes to its target audience, YOTEL has defined its very own: Generation YO. 20 and 30-somethings who work hard, and love to socialize. Digital is at the heart of how they communicate, share, and make decisions. A cool hotel, hassle-free stay, and fun social spaces are a must. However, YOTEL is a brand for the many, not the few and everyone is welcome.
"YOTEL is all about creating extraordinary experiences for our guests. It is about giving our guests that sense of fun, being disruptive, being creative and innovative, but doing it in a way that leaves our guests longing to return."
– Oliver Sturgeon