Les Roches Managing Director, Dr Christine Demen Meier, is among the contributors to a new report looking into the future for education. Her chosen topic: the impact of technology, and especially digitalization, on learning.
"Digitalization is connecting people, cities, countries and fields of knowledge in new ways — transforming the educational system, among everything else," she notes. "Our world is becoming a place where we can rapidly learn anything; and schools must evolve to embrace new learning styles and technologies that can captivate students."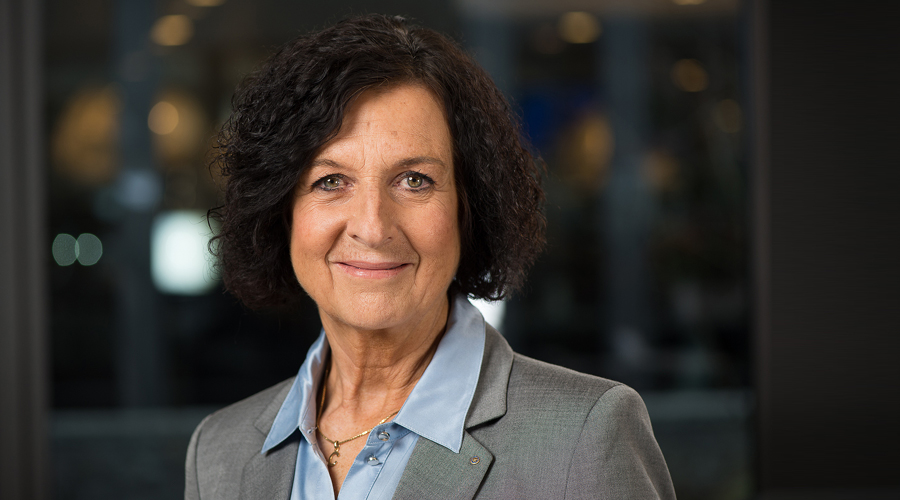 Artificial Intelligence makes waves
Artificial intelligence (AI) has been a big buzzword for some years now, but Dr Demen Meier argues that the benefits are only just beginning to be felt in the classroom. She believes we'll see more innovations like Professor Einstein, the socially intelligent robot designed to make science lessons more fun and interactive for today's generation of students.
Dr Demen Meier also touches on the emerging technology of 'emotion artificial intelligence', which uses AI to analyse the emotional state of a user. The technology picks up clues as to how we are feeling through sensors, audio/voice inputs and facial recognition software. These are fed into an artificial neural network (ANN), a type of highly advanced computer 'brain' that can 'learn' from these data inputs and eventually draw its own thoughts and conclusions from this learning.
Citing a 2019 study by Gartner, Dr Demen Meier says she expects emotion AI to "transform the education industry within the next five to 10 years".
Digital transformation: in hospitality, as in education
Embracing new technologies has become an essential part of daily life for all of us. This is especially true in the world of hospitality, which has already been turned upside down by digital players such as online travel agents (OTAs). And the industry continues to be a playground for innovation, in areas such as augmented reality, facial recognition and app-enabled hyper-personalization of the guest experience.
"This Master's will expose students to cutting edge faculty and experts, confronting them with innovative business models and entrepreneurial thinking"
As you might expect from a business school that prizes innovation and entrepreneurship, at Les Roches we see opportunity, not threat, over the digital horizon. To help young hospitality professionals seize these opportunities, we're launching a new Master's in Hospitality Strategy and Digital Transformation this September. This is a truly ground-breaking move: the world's first Master's devoted to hospitality's digital transformation.
The highly focused curriculum covers topics such as artificial intelligence, personalization in the digital age and digital marketing strategies. Added to this, the program also incorporates a 'Decoding Bootcamp' focused on mobile applications, websites and data curation.
"This Master's will expose students to cutting edge faculty and experts, confronting them with innovative business models and entrepreneurial thinking," says Program Director, Scott Dahl.
The new Master's is a very visible demonstration of how we're embracing the digital future. But elsewhere on campus, we're implementing new technologies which will enhance the educational programs we offer to undergraduate and graduate students.
There's already an augmented reality wall on our Crans-Montana campus; 3D printers are available for student use; while later this year work will begin on a new on-campus 'hub' dedicated to innovation. At Les Roches, the future is now!
·      You can download a free copy of the report Top Trends in Education for 2020 here.