The Space & Underwater Tourism Universal Summit was held in Les Roches Marbella campus from the 22nd to the 24th of September, 2021. SUTUS brought together national and international leaders to discuss the two frontiers that luxury tourism has yet to breach: underwater and space travel.
What is the next step in private space travel? How can humans sustainably grow plants on the moon? How are non-professionals trained to adapt their bodies to space and underwater travel? What archeological treasures do our oceans contain? These are some of the questions brought forward at SUTUS 2021.
Les Roches is turned into a space demo room
As part of the SUTUS program, the Les Roches campus hosted a demo area where innovative projects related to the new frontiers of tourism could be exhibited. These included innovations such as a space shelter designed by ESA (European Space Agency), a virtual walk through of the solar system using a VR headset, and a 4×6 portable planetarium built by City of Stars.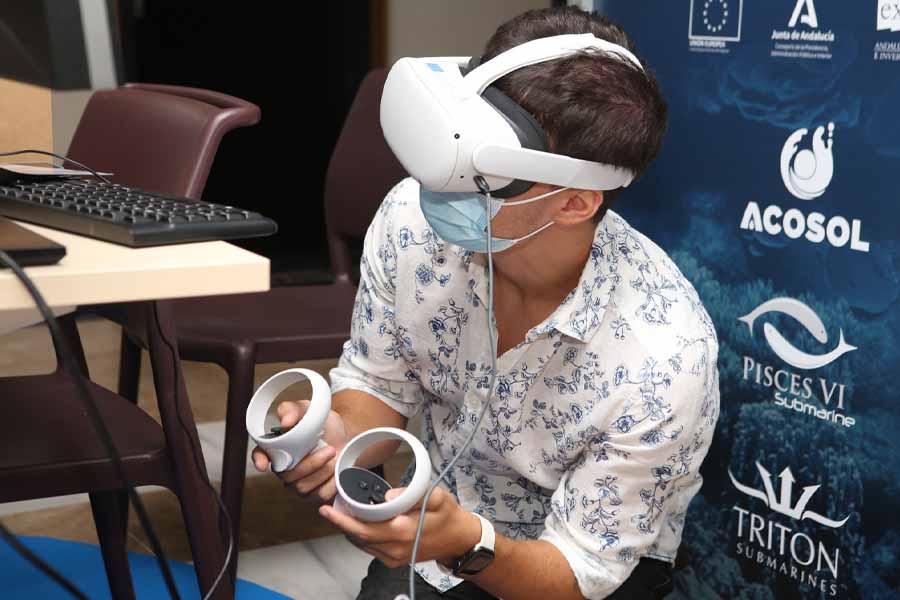 Marbella is the ideal place to host an event like this, both historically and economically. Five centuries ago, one of the most important expeditions in the world sailed from this corner of the world seeking to discover new trading routes to the Indies. On a more practical note, the Mediterranean city boasts one of the biggest concentrations of luxury tourists in the world.
Like the last edition of SUTUS, this time around we also benefited from the participation of international space agencies like NASA, ESA and JAXA. Some innovative enterprises were also featured like the The Green Moon Project, seeking to cultivate seeds on the Moon; or Earth 300, a futuristic emissions-free yacht which represents an unparalleled opportunity for academia and private enterprise to collaborate on climate change.
A benchmark for luxury tourism
Carlos Diéz de la Lastra, CEO of Les Roches Marbella, said in the opening speech of the event that "SUTUS was born to become a benchmark for luxury tourism". For this reason, Les Roches is the perfect establishment for this type of summit.
As a leading hotel management training school, being the benchmark of quality education means we must take our students inside and outside the borders of the modern tourism and luxury industry.
Putting mankind on the Moon, again
One of the most talked about topics during SUTUS was space travel. Bernard Foing, researcher at Mars-Express and ESA, was one of the first speakers. Currently heading the Euro-Moon-Mars Project and working as Director of the Moon Base Alliance, Mr. Foing went into detail about the roadmap towards creating a human outpost on the Moon.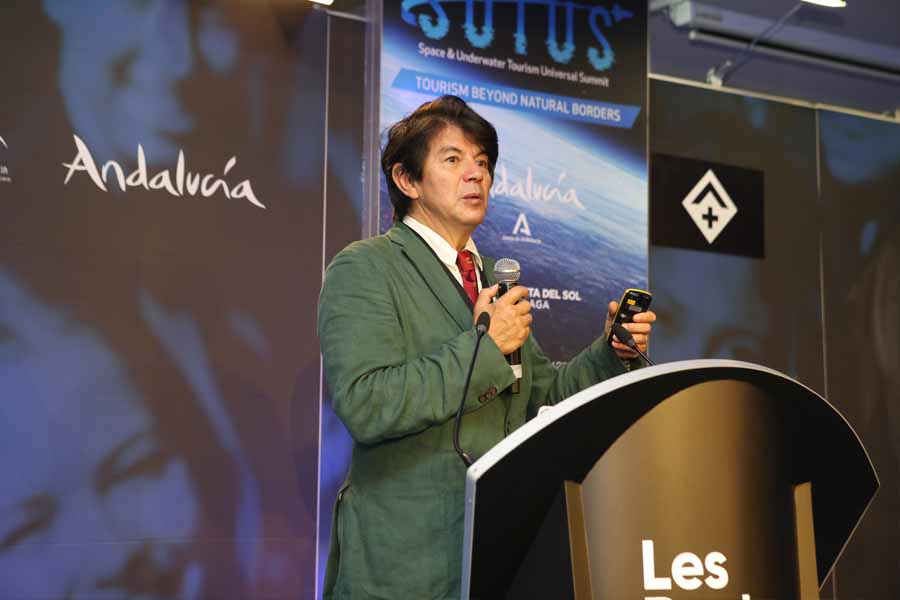 The roadmap towards creating a Lunar village has been mapped out by government agencies in the past. However, the last few years have seen a growing interest from private companies that have become household names, like SpaceX, Blue Origin or Virgin Galactic.
Private enterprise for space travel
The Moon Base Alliance prepares students to live in outer space by surviving the harsh conditions of places like the Atacama Desert or Iceland's lava tubes. These types of businesses will be more prevalent as adventure travel grows in popularity, and outer space seems less like a pipe dream and more like a profitable business venture.
Chill-Ice is one of those ventures that mixes adventure travel and space travel. Built jointly by students and staff at Kwantlen Polytechnic University in Canada. It was developed by a team of young researchers in order to accommodate two small crews of three astronauts, trained in how it would be to live inside a lunar cave.
By Bernard's own estimates, by 2028 we should have a sustainable Lunar base established by robots, controlled from Earth. The time when long-term space travel will be possible is near. In fact, Simon Jenner, Recruiter of Private Astronauts at Axiom Space, and another speaker at SUTUS, said himself that, "People alive today will be able to see the first children to be born off-planet. The first people to live their full life off-planet, and the first people to die off-planet. Once we take that first step, we're interplanetary. We're not just bound to this Earth."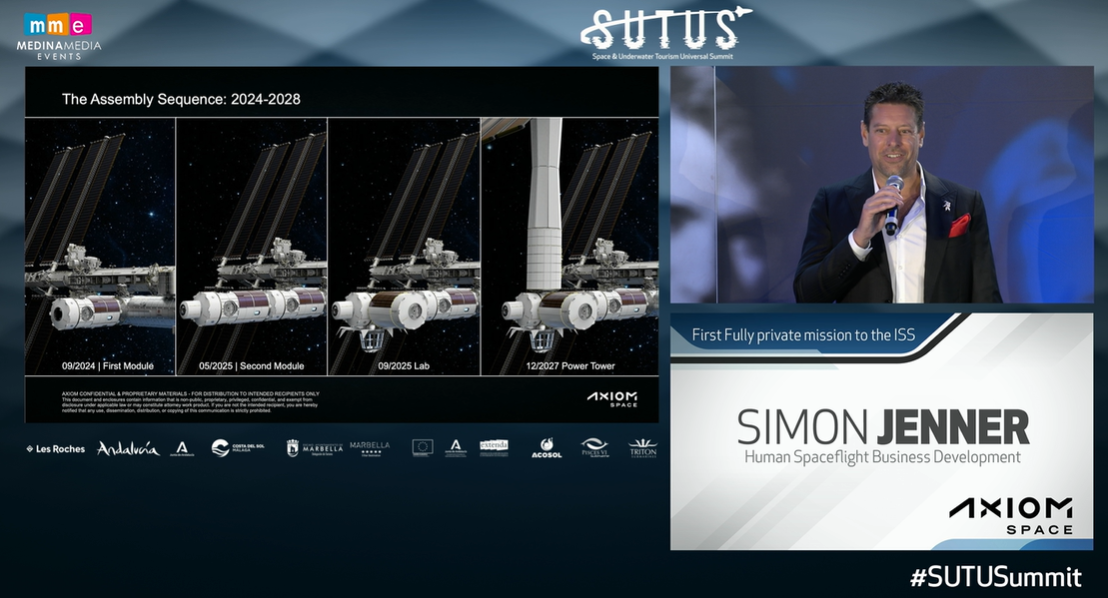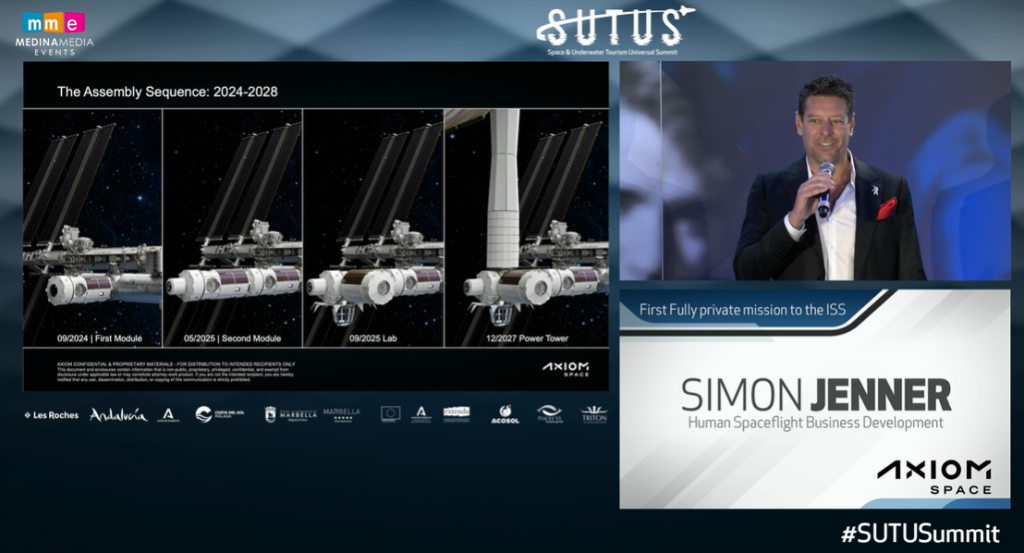 Axiom is building the first ever private space station to be connected to one of the docking ports of the ISS (International Space Station). The final stages of construction are scheduled to conclude in 2027 – right before the decommission date of the ISS in 2028.
The economics behind building a profitable business in space travel? The answer lies in hospitality and beyond. Axiom station is set to feature the world's biggest 360º space observatory. Beyond that, zero gravity has much better conditions for integrated systems testing, building fiber-optics cables and even growing human tissue.
A growing market for underwater travel
Companies like Triton Submarines are tailoring their products to a growing consumer base, too. Like Héctor Salvador, Operations Director, said himself, the company went from selling one private vessel a year to selling 6-8 a year in the span of less than a decade. For such a niche market, the growth is staggering.
If this interests you, you probably remember when a giant squid was filmed for the first time off the coast of Japan in 2013. That team was using a Triton Submarines underwater vessel. The company now builds submarines for private luxury resorts that can take up to 25 tourists to depths of 100 meters underwater, at a price of 50€ per person. At a planned 8 dives a day, the business is clearly profitable.
Companies like Pisces VI, who was present at SUTUS, also have commercial underwater navigation as one of their income streams, alongside scientific exploration. From off-shore voyages that can cost up to two thousand euros, to visiting underwater volcanoes as part of a four-person team – the price of which is in the six figure range.
Sustainability and innovation
Perhaps the most important topics talked about in SUTUS were sustainability and innovation. Namely, how can innovation help to create a sustainable industry around space and underwater travel?
Companies like The Explorers look towards digitalization to help raise awareness. This project aims to make the largest visual inventory ever of the Earth's heritage. Their app lets users view stunning images in 4K and 8K on UHD screens. In partnership with UNESCO, The Explorers contributes concretely to the preservation of our natural, cultural, and human heritage, worldwide, by supporting actors on the field and their projects.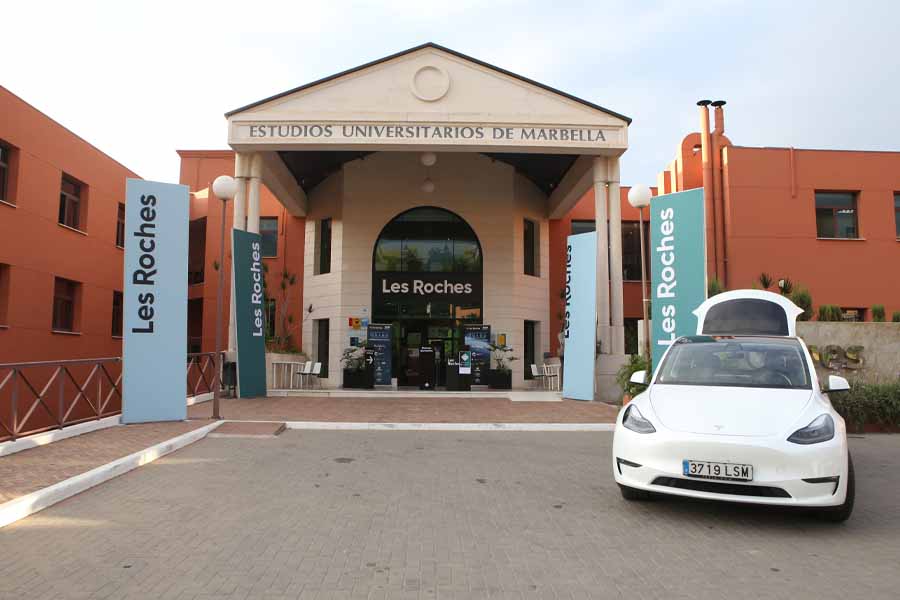 SUTUS also featured speakers like Natalia Bayona, Director of Innovation, Education and Investments at UNWTO. Her job is to identify the most disruptive startups and investment projects and to link them with leading member states and corporations.
Last but not least, a roundtable discussion saw the topic of building a successful luxury underwater tourism industry. With views from various optics like underwater archeologists focused on preserving submerged cities, to industry giants like the President of the Andalusian Marine Cluster.
Interested in reading more about how Les Roches is pushing the boundaries of tourism and hospitality? We recommend: