In December 2019, the world knew little of coronavirus. Social distancing was an unknown term, face masks were a rare sight and students packed campuses around the globe. Within three months, all this would change, and Les Roches, like all educational institutions, would need to adapt.
Fast forward to December 2020 and it's hard to believe what has been achieved by our faculty, students, and staff. As you read this, our blended learning option, Les Roches Connect, is being used by 47 BBA students based around the world, with full-time BBA semester 1 e-learning coming online in 2021. Additionally, the remote learning option will be expanded in 2021 to include all graduate-level programmes. 
The challenge: both enable and support e-learning
Creating a remote learning option is one aspect, but ensuring students are able to use it confidently is another. "In spring 2020, all our students, like so many others worldwide, found themselves learning remotely", says Ruth Puhr, Head of Teaching and Learning Development at Les Roches. "Unlike online programmes, in which students enrol with an awareness of what their learning will entail, our students had not chosen a remote learning path."
What Ruth alludes to is the entirety of the challenge. It was essential for the team to deliver an online program and also offer support, both emotional and technical, to ensure students' education stayed on track.
"While some students were proud of having become independent, confident, self-disciplined learners, others struggled with feelings of isolation and experienced remote learning as a real challenge. Expecting that some might struggle, we put in place several feedback channels for students to help them adjust to remote learning."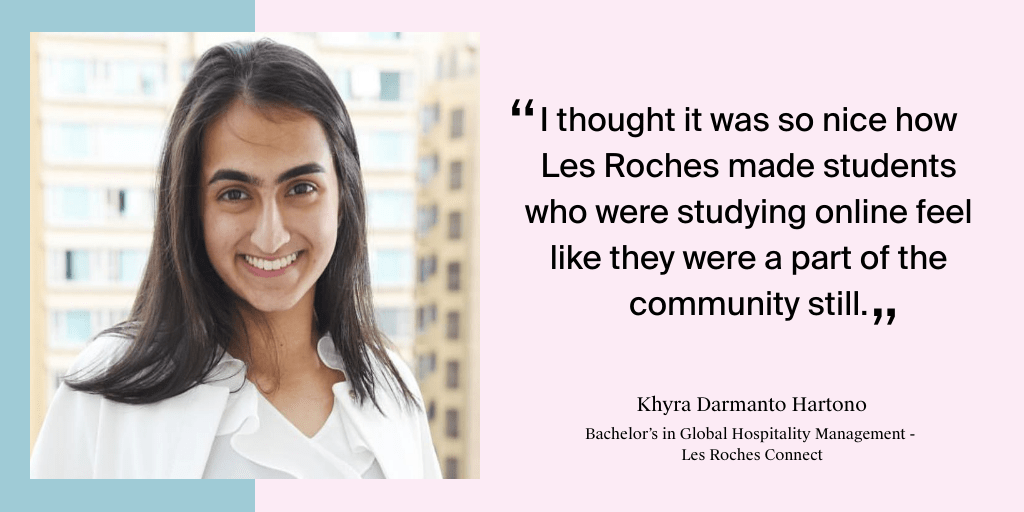 Then there's the time zones
As one of the most international schools in the world, with over 90 nationalities on-campus at any given time, accounting for e-learners' local time differences was particularly important. To allow for this, Les Roches was the first Swiss institution to deliver HyFlex, a simultaneous face-to-face and remote mode of teaching and learning, as Ruth explains. 
"This simultaneous face-to-face and remote synchronous mode of teaching and learning also caters for asynchronous learners by making recordings of classes and other adapted activities available online. Our remote students live in several time zones and connectivity can pose problems for live streaming. (gavinbros.com) "
"Giving them the choice to follow live virtual classes or watch recordings at their convenience was very much appreciated in the spring. In addition, we were aware that some of our face-to-face students might be required to self-isolate or quarantine during the semester and HyFlex ensured that their studies would not be interrupted."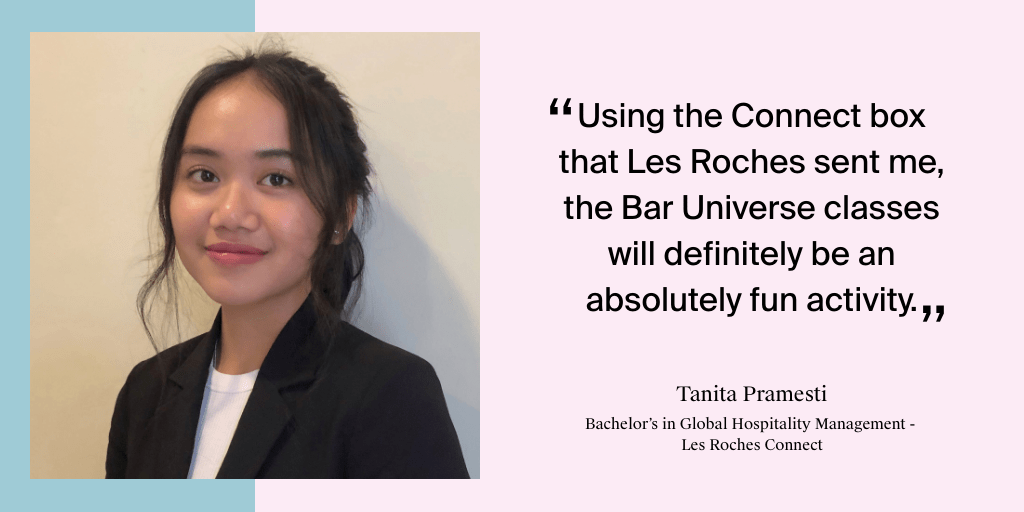 Innovate or be out-of-date
As 2020 draws to a close, we approach a tipping point expedited by the covid-19 pandemic, the moment when hybrid teaching becomes a 'new normal' option. In March 2021, remote learning at Les Roches will be available to postgraduate students, including online modules, full live and 'as live' class broadcasts, one-to-one online mentoring sessions and bespoke career support.
And for undergraduate students, Les Roches Connect will soon provide the option to study the entire BBA1 semester remotely. "At Les Roches, we can see curious, agile faculty who are already converted by the dynamic energy of HyFlex delivery, and students are rising to the challenge, actively supporting each other and their faculty. This is a key success factor of our approach."Considering studying hospitality remotely in 2021? Learn more about our BBA1 blended and full-time remote learning options, delivered through Les Roches Connect.