As a business, you need to connect with your audience if you want to stand out and stay ahead of your competitors. One of the best ways to do this is through consumer branding. Consumer branding, or consumer brand marketing, strategically places consumers at the heart of your brand so that you can build trust, familiarity, and an emotional connection with your audience.
As a consumer-centric industry, consumer branding is even more important in the hotel and broader hospitality sectors, where people look for a more personalized approach to the services and experiences they purchase.
Ready to find out more? Let's take a closer look at consumer branding, why it's important and how studying a hospitality degree can equip you with the brand marketing skills needed to support business growth.
What is a consumer brand company?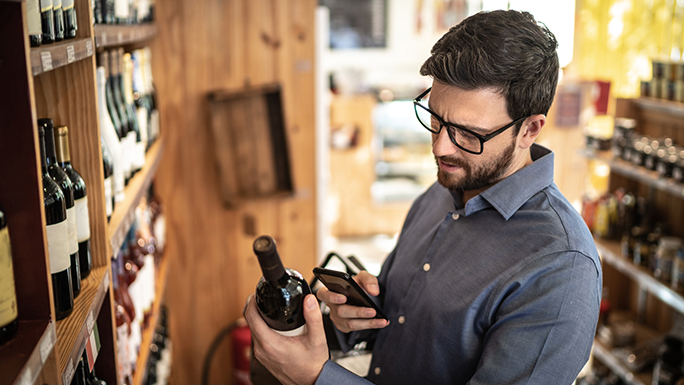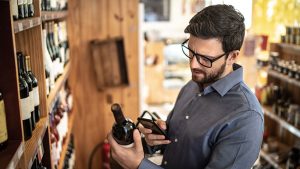 A consumer brand company is one that creates positive associations between its customers and its products or services. Although we might think of a consumer as a member of the public, consumer branding companies can be business to consumer (known as B2C), like Coca-Cola, Premier Inn or Starbucks; or business to business (B2B) like Google, Microsoft, and LinkedIn — or sometimes both.
Whatever its customer base, a consumer brand company is one that has a strong identity that connects consistently with its audience across all of its marketing channels and activities.
Consumer branding definition
Branding is a marketing strategy designed to create a positive perception of a company, its services, its customer experience, and its products. It aims to raise awareness, build loyalty, and position a business as a household name. It does this by crafting a strong and consistent identity through design, logos, and marketing communications.
In consumer branding, the focus is on connecting and building a relationship with your audience. So it's not just about selling a product but about showing your customer base that you understand their needs, pain points, and expectations so that you develop an affinity and personal connection.
With consumer branding, businesses focus all their marketing, including social media communications, labels, and service descriptions, to suit their audience.
How are consumer branding examples different?
You might think a business would naturally always want to focus on the consumer, but there are different examples of branding types. Companies can focus their brand strategy on diverse audiences, for example, potential employees with employer branding, or investors and shareholders with corporate brands.
Consumer branding examples differ from other types of branding simply because they put the consumer first. This means focusing heavily on your customer base and understanding your buyer personas. Or, in other words, who is buying your services or products and what connects with them. In consumer branding, you'll adjust your language, imagery, and color palettes to what will most attract and speak to your customers.
It's worth noting that you can have multiple brand strategies for different audiences, so you don't have to sacrifice employees for consumers or investors. As long as you use the right branding across the right channels, you can have several successful brand strategies.
Examples of consumer branding
You don't have to look far to find great examples of companies that have nailed their consumer branding and built brand authenticity alongside an identity specific to their target customers. Here are some of our favorites:
1. Brewdog
As a world-famous craft beer company, Brewdog really stands out as a trusted consumer brand that's focused on brand authenticity. It understands that its audience is young and environmentally conscious and attracts its consumers with simple, honest, and edgy language and packaging. It also offers unique value in its business model and a key focus on carbon-negative products, making it stand out from the crowd.
2. Premier Inn
Premier Inn is one of the UK's favorite hotel brands, in no small part because of its success in consumer branding. Premier Inn understands its audience is predominantly families and business travelers looking for a no-fuss, comfortable night's sleep.
It uses straightforward and reassuring language and its clever "rest easy" campaign employed a well-known actor, fostering greater familiarity. Its refund guarantee for a poor night's sleep also subtly instills confidence that Premier Inn offers a trusted, reliable service.
3. Lush
As one of the most well-known beauty and bathing brands, Lush is a great example of successful consumer branding. It clearly understands that its customer base values sustainability and is anti-animal cruelty, proudly demonstrating its core value proposition.
It has a strong and consistent social media presence, regularly supporting anti-animal testing and social justice movements, helping it connect with its audience. By building an identity that shows alignment with its consumers, Lush has built a strong household reputation as an ethical brand.
Employer brand vs. consumer brand: what's the difference?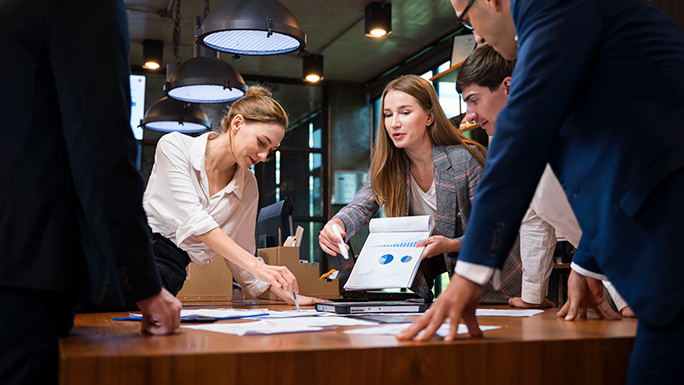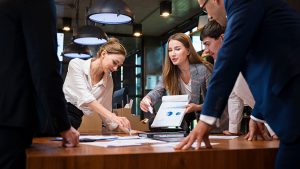 We've looked at defining "what is consumer branding?" and know that it's a marketing strategy focused on consumers, but what is an employer brand? Let's take a closer look at the difference.
Consumer brand
A consumer brand essentially creates a personal connection with consumers to encourage them to buy goods, products, or services. Rather than a hard sell, it's important to create brand authenticity that speaks to how you understand and can help your consumers so that you build a more genuine, trusting, and loyal relationship with your audience.
Employer brand
Rather than using branding to sell services or products to consumers, employer branding uses it to sell the company as a great place to work to current employees, jobseekers, and future talent.
An employer brand centers around the organization's reputation and popularity and embeds the company culture and employee value proposition in its branding and marketing activities.
An employer brand is typically found on job sites, social media channels like LinkedIn, and careers websites as well as on internal communication channels.
Gain real-world marketing experience with a hospitality degree
At Les Roches, we pride ourselves on providing on-the-job training that prepares you for working in real business and hospitality management roles. You'll gain all the practical skills needed to work effectively in any hospitality setting, like business strategy, leadership, and finance. You can also specialize in areas of interest, be it hospitality digital marketing, entrepreneurship, or sustainable practices.
As a degree that teaches knowledge and skills that are transferable across many industries, it also offers great flexibility. So whether you choose to go into hotel management, events, luxury marketing, or finance, you'll have the option to take your hospitality career in any direction you choose.
Give your hospitality career a boost
A degree with Les Roches provides all the leadership, finance, marketing, and people skills needed to succeed in any business or hospitality role