Remote learning
Because the future doesn't wait
We offer remote study options* across our undergraduate and graduate programs
Flexible, 'a la carte' remote study options are available for all our Bachelor's and Master's programs
Delivers the same learning outcomes as the face-to-face equivalent

All the 'value add' elements of a Les Roches education, including bespoke Career Services

Customized scheduling of professional internships at both Bachelor's and Master's levels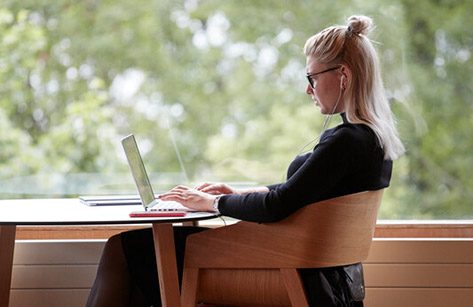 Bachelor's Remote Learning
Les Roches Connect lets you begin your Bachelor's degree remotely – either for the full 20-week first semester or through a blend of 10 weeks remote and 10 weeks on campus*.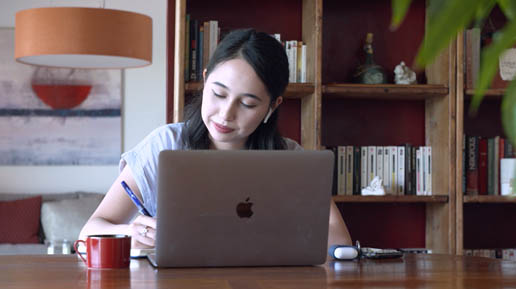 Remote learning for Graduate/Master's students
We offer flexible remote study options for all our graduate/Master's programs*.
What is remote learning?
In these uncertain times, remote learning at Les Roches puts you fully in control of your academic journey.
You can attend classes live or watch recordings on demand, with opportunities for regular one-to-one conversations with your faculty plus access to the same personalized career services as our on-campus students.
Our remote student experience goes far beyond what you learn in the classroom. You are plugged fully into our student community; able to join our popular clubs and societies and to put yourself forward to become a Student Ambassador.
It's remote learning, but it never feels remote.
Blended learning – how we combine online and on-campus study
Flexibility is at the heart of our remote learning offer, whichever academic program you choose.
At Bachelor's level you can study your first, Practical Arts semester remotely using our tailor-made platform, Les Roches Connect. You decide whether you wish to take the entire, 20-week semester remotely, or opt for the blended "10+10" option, which features 10 weeks of remote study followed by 10 weeks on campus.
At graduate/Master's level, all our programs feature a fully flexible blended option*, which enables you to begin remotely then join us on campus for face-to-face classes at any point in the taught semester, with seamless integration of your curriculum.
The benefits of remote learning
The prime benefit of choosing remote learning is that there's no need to delay or defer your studies if you can't travel to campus. And this is important in a fast-changing world, where a head start on your academic peers could make all the difference.
Other key benefits of remote learning with Les Roches include:
Flexible, 'a la carte' remote study options are available for all our Bachelor's and Master's programs – see individual programs for more details
It delivers the same learning outcomes as the face-to-face equivalent
You keep all the 'value add' elements of a Les Roches education, including bespoke Career Services
We offer customized scheduling of professional internships at both Bachelor's and Master's levels
More information
To learn more about our Remote Learning options download a brochure
*some Graduate remote study options for 2022 intakes are subject to NECHE approval. Connect BBA 20 remote option is only offered for February 2022 intake.