While our campus may be closed and our students safely returned to their families, Les Roches Marbella has remained active in the community through different solidarity initiatives to assist in the health and social crisis caused by Covid-19.
In support of access to free drinking water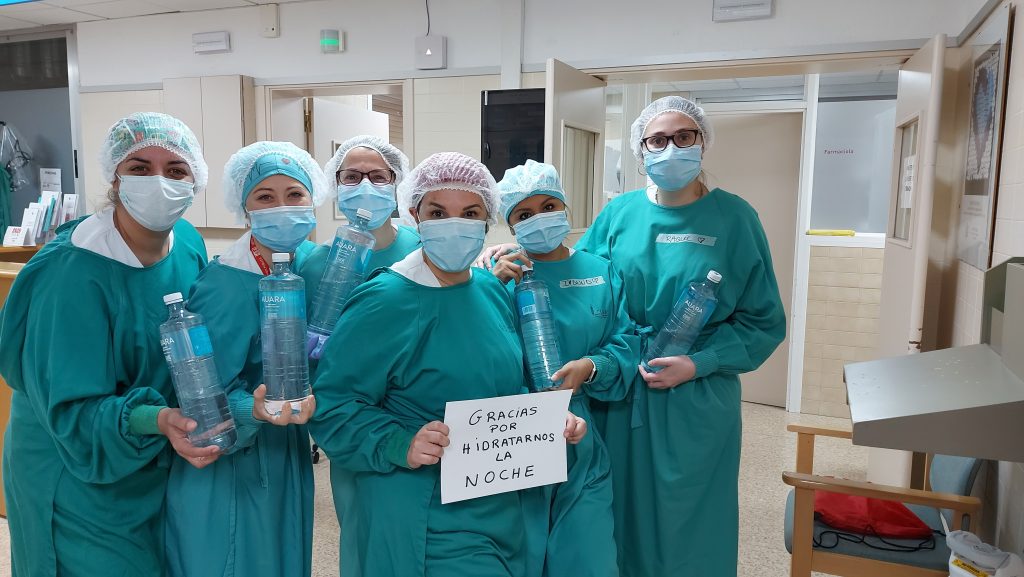 In April, the school donated 50 thousand liters of bottled water to medically-adapted hotels, residences for healthcare workers, and food trucks serving hospitals throughout Spain. The initiative is part of the solidarity crowdfunding campaign #AguaparaHospitalesCOVID19, launched by AUARA, a non-profit organization dedicated to the development of projects for access to drinking water. The national Covid-19 campaign distributes bottled water to health personnel and patients from field hospitals and medically-adapted hotels in many provinces of Spain. The effort was aimed at ensuring patients and medical personnel have access to free bottled water for at least one month. Any citizen can participate by visiting Contra El Coronavirus.
The campus of Les Roches Marbella has been using AUARA water based on the organization's alignment with our own corporate social responsibility mission. We wanted to support this cause and at the same time provide support to our colleagues in the hotel sector and all those on the frontlines who are meeting the challenge of combating this crisis.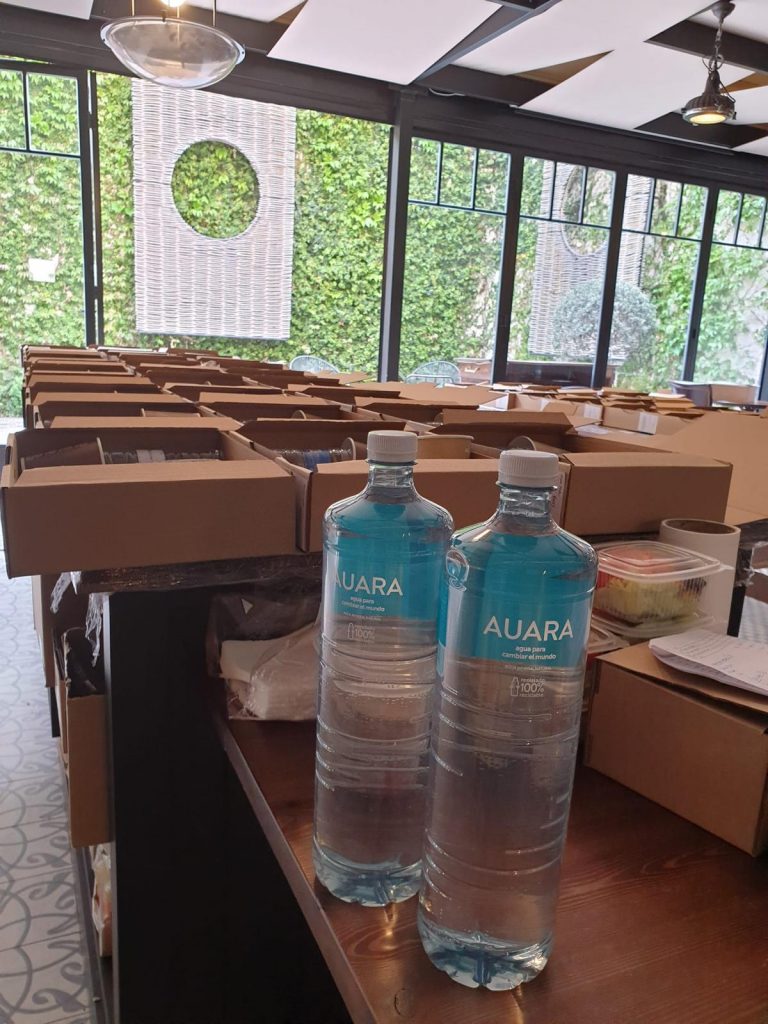 The medically-adapted hotels and organizations that received the water donated by Les Roches Marbella are Ayre Hotel Colón (converted into a hospital and operated by Gregorio Marañón Hospital), Hotel RoomMate Mario, Hotel RoomMate Óscar, Hotel RoomMate Laura, Hotel RoomMate Macarena, Hotel Ilunion Suites (medicalized), Hotel Room Mate Emma, Hotel Atrium (converted into a hospital), ILUNION Barcelona – Elena Salas, Ilunion Alcora Sevilla, Hotel ILUNION Romareda, ILUNION Bel Art (Employment center), Hotel Praktik Vinoteca, Hotel Room Mate Alicia and Hotel Ilunion Alcalá Norte. Finally, the food truck company, Gatrea Trucks, distributed the donation with the free food and drinks they offer to healthcare personnel during their shifts of work outside of hospitals.
Power bank donations
Sometimes it is the little things that make a difference and if there is one thing hospitalized patients need it is portable energy. To help with this we found an innovative non-profit that collects power banks and donates them to COVID-19 patients who are isolated from their families but still wish to stay in contact with them. In April, Les Roches Marbella donated dozens of USB power banks to "Dona Tu Energia" (Donate You Energy) to ensure that hospitalized coronavirus patients can communicate with their families during their isolated hospital stay.
Red Cross, a very special commitment
The school has been collaborating closely with the Red Cross since 2014 through blood drives, clothing and shoe donation campaigns, and supporting the "A la Intemperie" program. A la Intemperie takes care of homeless people in the Marbella area through food donations made by Les Roches, students, and faculty. In February 2017, we received the Bronze Medal from Red Cross, a recognition that the provincial committees of the organization grant to individuals or institutions that stand out for their solidarity with the non-profit.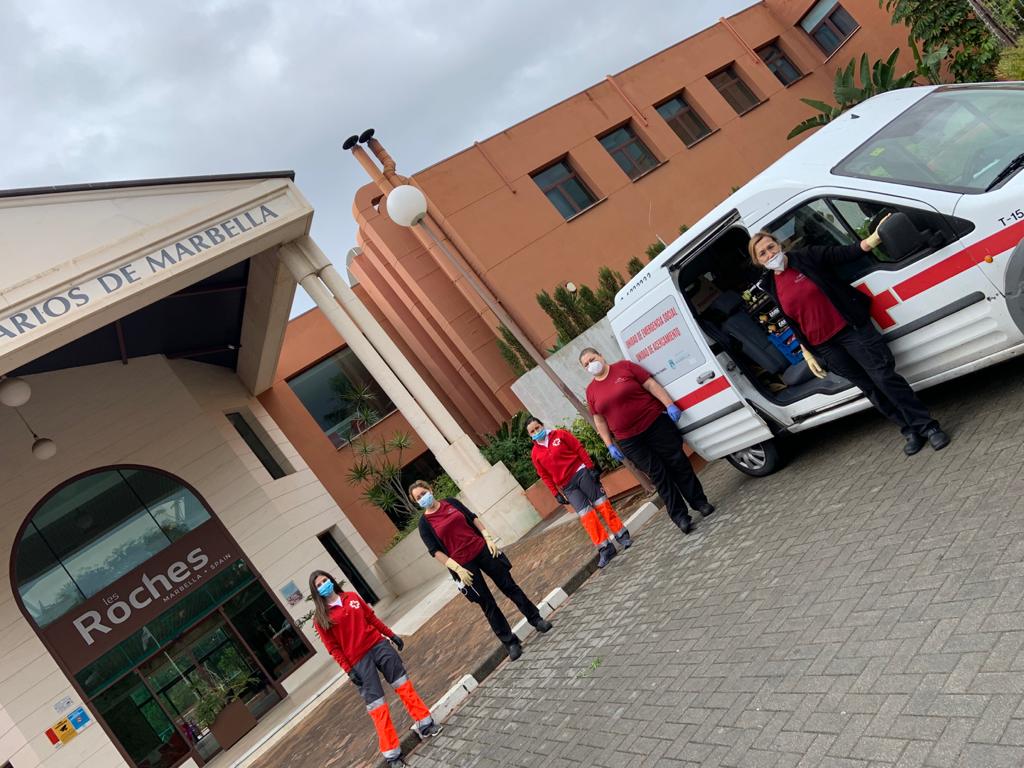 During the crisis, the Red Cross has seen a significant increase in people with no means to buy food and to help fulfill the demand, Les Roches has increased its donation of weekly menus for the most disadvantaged (homeless, needy families and food banks), going from the usual 80 meals per week to 240 meals per week currently.