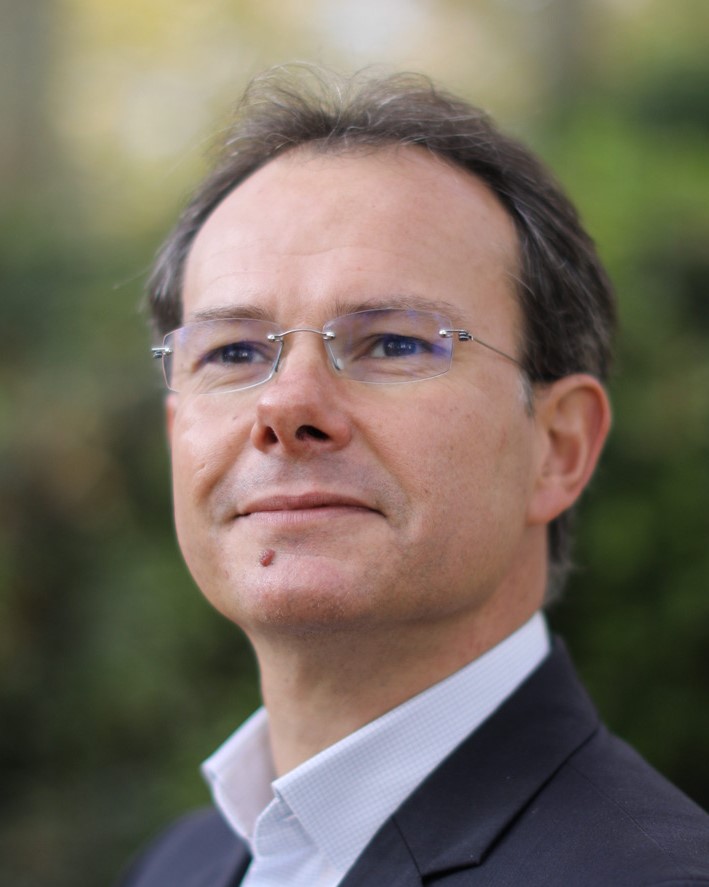 For revenue management and leadership expert, Frederic Toitot, digital and tech skills are non-negotiable for modern hospitality leaders. We caught up with him in Paris, via video, to discuss the career importance of digital knowledge and how the ability to utilize data can transform relationships, revenues and recoveries.
Frederic, thank you for taking the time to speak to us about your guest lecturer role and the increasing digitalisation of hospitality. Before we get into that, tell us a little about your background.
I have been working in the hospitality business for the past twenty years, I started in Operations in London and in Rooms Division in New York. Then after a few years I went to work for Accor at their head office in Paris where I specialised in Pricing, Revenue Management and Revenue Optimization, looking after international brands. Progressively over the years I switched to the 'soft side' of revenue, taking care of the people, their careers, leadership skills and the development of specialists.
Leadership awakening
In parallel to that I am Chair of the Revenue Optimization Board Region Europe for the Hospitality Sales and Marketing Association International (HSMAI) and I have been lecturing for the past 15 years. I started to teach in France in universities and colleges and I loved it. I am doing that most of the time during my sabbatical from Accor. At Les Roches, my modules will be around leadership awakening, encompassing multicultural leadership, emotional intelligence, and team building strategies in the digital space and environment we are living in.
Why is a digital skillset so important for a hospitality graduate?
We know that digital technology is causing a revolution right now, things are going really fast and hospitality is very much impacted by that, so if you want to become a leader of hospitality, you have to understand the possibilities and main aspects of digital and tech. 
Digital strategies are very technical, they involve a lot of figures and data, the purpose of the Master's in Hospitality Strategy and Digital Transformation is really to give the students the digital toolkit that they need to have in order to become a leader and seize the opportunities that will be on the market tomorrow. 
What makes Les Roches the ideal institution to study digital transformation?
For me Les Roches is one of the top schools in hospitality and one of the leading institutions for digital, it has great experience, great equipment with the tools and facilities that are needed. For example, there is a digital coding bootcamp and you are in Switzerland in the heart of Europe, near Germany, Austria, France and the UK where you can work on innovative projects. Then there are the campuses in China, and Spain to give you an international educational experience.
'…within those alumni you have digital experts' 
You also have a great alumni network, because within those alumni you have digital experts and industry experts that you can rely on or work with to upgrade your knowledge and studies. Altogether, it makes it one of the unique spots in Europe where you can gain digital transformation expertise.
How can tech help a hospitality business get through a crisis like COVID-19?
For me, it's a question of data. There is a lot of data that a hotel can accumulate, as a modern hospitality business you should have experts in your team who are able to gather data and analyse what happened in a past crisis to help better anticipate and prepare for the next recovery. It's about best practices in terms of being ready. 
Today you can use technology and digital tools to support recovery through marketing and keeping in touch with clients. It's very important that you keep in touch with clients, especially the loyal ones, because they are very likely to come back if they know you haven't forgotten about them. You want everyone to say that you took care of them and digital is going to help with that.
Looking to the near future, how do you see digitalisation transforming hospitality? 
For me, the most important impact is going to be on client knowledge and relationships. Hotels will be able to know where you where and what your preferences are, welcoming you around the world as the same person. That's going to make a huge difference.
'Make the data talk'
Machines are going to be spitting out a lot of data and the job of the young people that we are teaching Les Roches is to make the data talk and make sense. Tomorrow, highly digitally skilled people will be holding the keys of the business, they are going to be mastering the data, the systems, trends and forecasts that will come out of AI and automation.
Read more lecturer interviews: