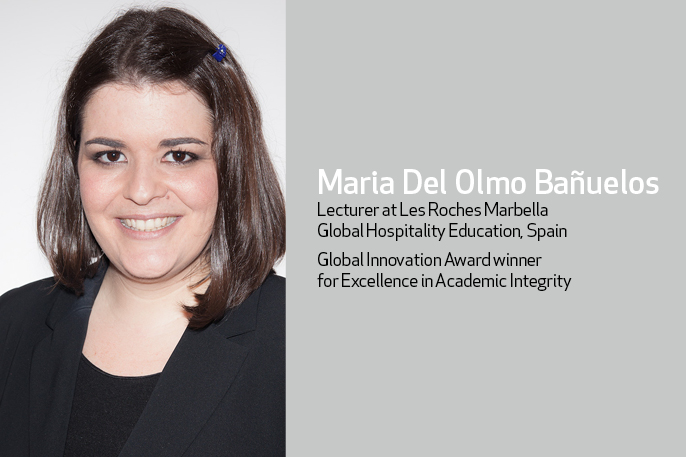 Maria del Olmo Bañuelos, has been recognized by Turnitin with the Global Innovation Award winner for Excellence in Academic Integrity for her ongoing commitment to instilling the value of learning in her students as a teacher and digital learning coordinator at Les Roches Marbella.
In recognition of her award, Turnitin says of Maria, "As an educator who is extremely invested in the growth of her students, Maria del Olmo Bañuelos, a teacher and digital learning coordinator at Les Roches International School of Hotel Management in Spain, uses Turnitin as a way to help her students learn from their mistakes. She values the journey of education and strives to emphasize the importance of referencing and citations.""
Many students know Ms. del Olmo as the go-to person for Moodle issues, for referencing doubts, for tech devices' recurrent problems, and overall help in general. She is known around the school as a "go-to" person when students have an issue or question. They know that it will not only be solved every time, but it will be solved with a smile.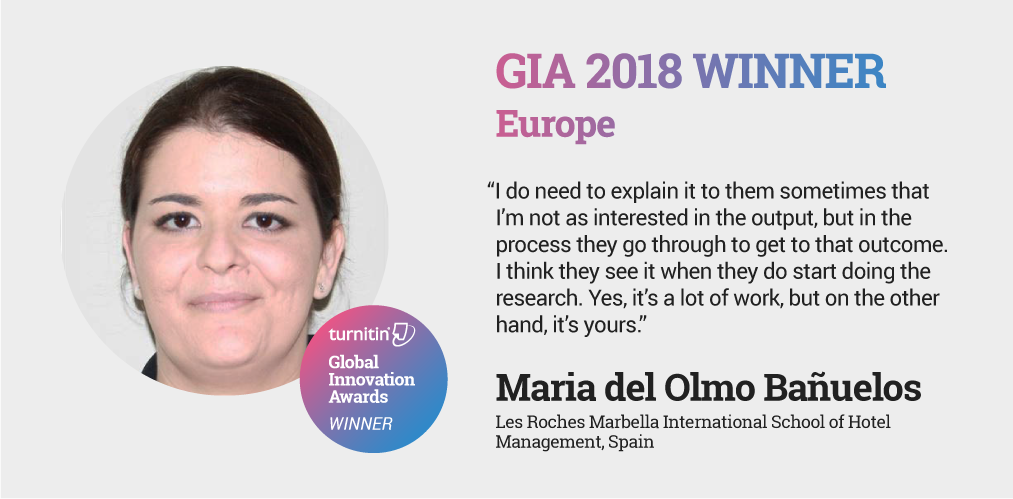 In an industry such as hospitality, it is this very human component that differentiates great service from standard service or that makes it a truly pleasant experience as a guest. Moreover, she embodies characteristics such as honesty, ethics, and transparency – key pillars in her upbringing as the daughter of a former teacher and primary school director. She has lived and breathed the immediate benefits of this type of direct, person to person social contact and this becomes ingrained in her students.